Kate Middleton Pregnant With Baby No 4? Prince William Rumored To Have Made A Secret Trip To Tell Queen Elizabeth
Prince William may have just confirmed that Kate Middleton is expecting baby number four. The Duke and Duchess of Cambridge are reportedly looking to expand their family of three, and sources claim he made a secret trip to Balmoral this summer to tell Queen Elizabeth the pregnancy news. Will William and Middleton announce the pregnancy soon?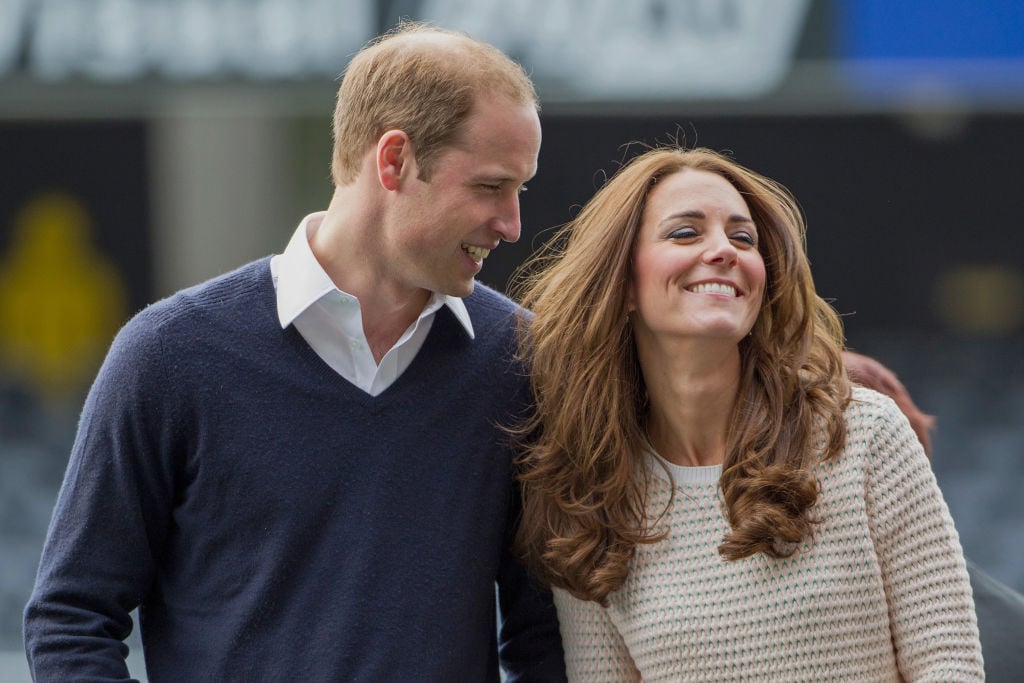 Royal watchers wait for Kate Middleton's pregnancy announcement
Bookmakers in the U.K. have closed betting on when Middleton will have her next child, sparking rumors that an announcement is right around the corner.
The betting suspension was activated following a report that William had visited Elizabeth at Balmoral. Sources say that William flew to Scotland in secret to give Elizabeth a heads up about Middleton's pregnancy.
According to Express, the odds that Middleton will have a baby in 2020 are now at 3 to 1. In comparison, the odds that Meghan Markle will make a baby announcement next year are 4 to 7.
There are also rumors that Princess Eugenie will be having her first baby following her wedding with Jack Brooksbank. If the reports are true, it is possible that we could get three royal pregnancy announcements in the coming months — which would be pretty amazing.
Middleton, of course, has not addressed the pregnancy rumors, though that has not stopped fans from speculating about the couple's family plans.
Kate Middleton and Prince William keep up their busy schedule
Despite the pregnancy rumors, Middleton and William have kept up their busy schedules the past few weeks. Their latest royal appearance was a naming ceremony for a new vessel, the David Attenborough.
The pair, who tied the knot in 2011, appeared together at a Birkenhead shipyard in England to name the enormous ice-breaker.
Middleton was given the honors to break a bottle of champagne, a tradition in the maritime world. William also spoke at the event, noting that the ship would help scientists better understand the impacts of global warming in the ocean.
Unfortunately, Middleton did not give us any new hints about her rumored pregnancy during the ceremony. But there are a few body language experts who believe she has been showing signs that she is expecting.
All the signs that Kate Middleton is pregnant
The two biggest signs that Middleton has a bun in the oven are her hair and her royal schedule. In the past, Middleton has changed her hair shortly before making a pregnancy announcement.
When she was pregnant with Prince George, for example, Kate Middleton rocked a new look with bangs. She did a similar thing when she was carrying Prince Louis, going with a shoulder-length hairstyle.
Earlier this month, the Duchess of Cambridge died her hair, going with a new color and highlights. Royal watchers, of course, quickly noticed the change and began to speculate that perhaps Middleton is expecting.
Another clue that could tip us off on another pregnancy is Middleton's schedule. As fans are well aware, Middleton suffers from hyperemesis gravidarum or severe morning sickness. The ailment requires Middleton to clear her schedule during the first few months of being pregnant.
If Middleton is pregnant, then fans can expect her to take some time off in the near future. That has not happened yet, but if it does, then we can definitely expect a pregnancy announcement soon.
Kate Middleton drops big pregnancy hint
Middleton gave birth to her third child, Prince Louis, last year. The couple has not said anything about having another child, but experts believe she tipped her hand during a recent public appearance.
While dropping off Princess Charlotte to school earlier this month, Middleton was spotted touching her stomach several times.
Experts believe this is a clear sign that Middleton is pregnant, though we will have to wait and see if they are correct.
Middleton's oldest son, Prince George, is now six years old. Her middle child, Princess Charlotte, is four years old, while her youngest, Prince Louis, turned one this past spring.
There is no telling if Kate Middleton and Prince William will have another child or not, but the odds are definitely in their favor. Fingers crossed.