Kate Middleton Pregnant With Baby No. 4? Why Queen Elizabeth Will Be First To Know
A new addition to the royal family is always an exciting time. Each time Kate Middleton was pregnant, the entire world was on "royal baby watch," just waiting for the day that she and Prince William would emerge on the front steps of the hospital with their newborn. We couldn't be happier with the arrival of Prince George, Princess Charlotte, and Prince Louis.
And for over a year now, rumors have been circulating that the Cambridge family will once again expand. So, is the Duchess of Cambridge pregnant with her fourth child? Fans will be the last to know but the very first will be, not surprisingly, Queen Elizabeth.
Kate Middleton has been the subject of rumors lately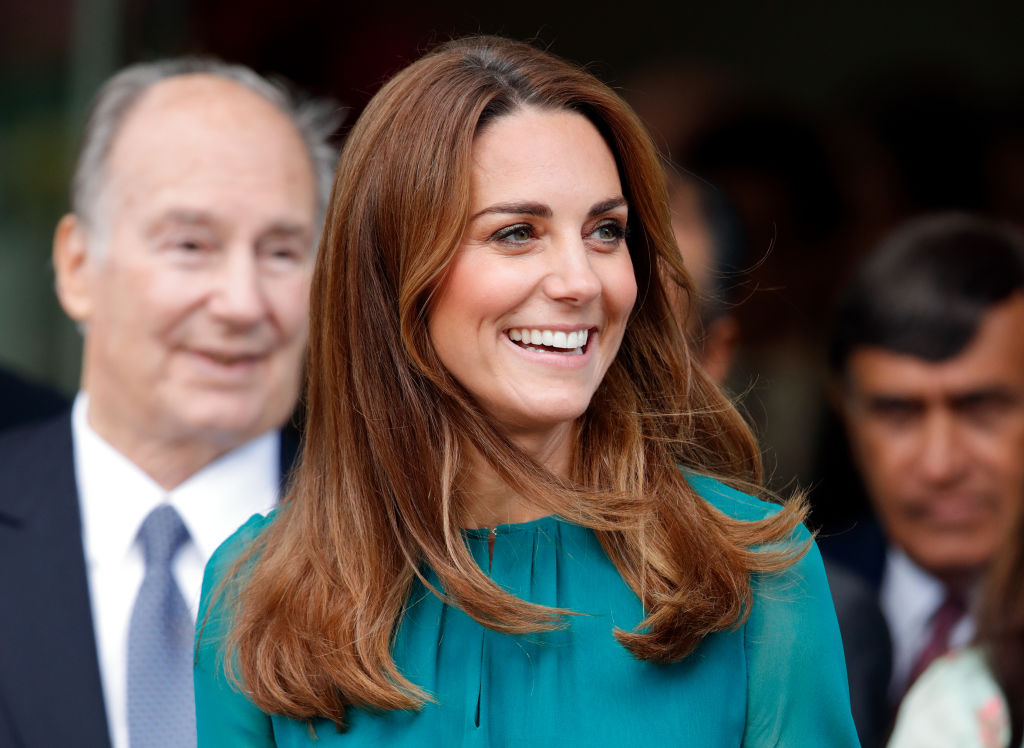 It seems that lately, we are constantly hearing speculation about the Duke and Duchess of Cambridge adding another royal baby to their family. While this would be absolutely wonderful, fans need to keep in mind that nothing has yet been confirmed.
Additionally, Duchess Kate hasn't dropped any "hints," such as the ones that she did with her previous three pregnancies. She hasn't stepped back from her royal duties.
Even so, sources such as CafeMom are quite confident that the Duchess of Cambridge has a bun in the oven! Some fans are thinking that they already spot a baby bump and others think that the birth of Baby Archie has left Middleton wanting another newborn of her own.
The royal family handles new babies in a very specific way
For most of us, baby announcements don't have specific protocols. All new parents tell the world about their upcoming arrival however they choose, usually on social media. However, we should not expect to log online to find a picture of Prince William and Duchess Kate holding a sign saying that they are going to be parents yet again.
According to Cosmopolitan, royal moms wait twelve weeks before sharing the good news. And, even then, Kensington Palace releases an official statement. Even after everyone knows about the pregnancy, the royals are very tight-lipped about details.
We will never know in advance what the actual due date is, or if a boy or a girl is on the way. Even so, that doesn't mean that we can't have fun trying to guess.
Why will Queen Elizabeth be the first to know if Kate Middleton is pregnant with her fourth child?
By the time we find out about any member of the royal family being newly pregnant, the queen is already in on the secret. Why is this? Marie Claire reports that the rule is that no one finds out before Queen Elizabeth.
Not only that, but her majesty is also the first to know about the baby's birth months later. According to the Daily Mail, Prince William called her on an encrypted phone to tell her that Prince George had arrived. At the beginning of a pregnancy and upon the baby's arrival, even though everyone may be bursting with excitement, we definitely know that parents, grandparents, aunts, uncles, brothers, sisters, and cousins will not be notified before Queen Elizabeth.