Kate Middleton and Prince William Just Spent an Exciting Day Out With Their Kids
The royal family has plenty of important duties, but none of them come before being supportive, engaging parents. Day to day, Prince William may be becoming more and more polished as the future king, but he's still a loving father to his three children; the same goes for Kate Middleton. Yesterday, Will and Kate took their two oldest children, Prince George and Princess Charlotte, out for a fun day with some other royals.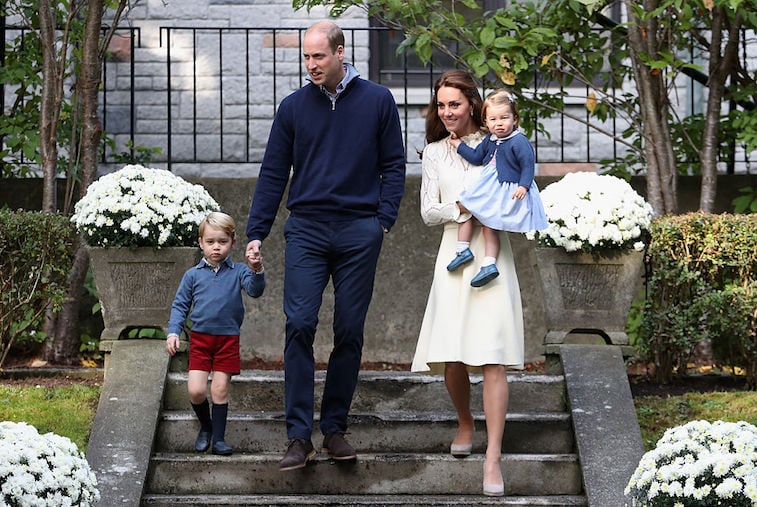 Will has said he's doing his best to be a hands-on father
It's no secret that Will has a lot on his plate. But at the end of the day, his family is extremely important to him. Growing up, Will and Charles weren't extremely close, and Will has made it clear that he wants to be the best father he can be to his kids. He said in an interview that George doesn't know he's the future king, and Will wants to keep it that way for a while. "… Right now it's just a case of keeping a secure, stable environment around him and showing as much love as I can as a father," Will told the BBC back in 2016. It can be assumed that the same goes for Charlotte and Prince Louis as well.
Yesterday, Will and Kate met up with Mike and Zara Tindall for a fun outing
The Cambridges are very close with Mike and Zara Tindall; Zara is Will's cousin and Queen Elizabeth's oldest granddaughter. She is married to Mike Tindall, and they have two children, Mia and Lena. On Sunday, Zara was taking part in a horse race, and the Cambridge family (sans Louis) went to support her and spend the day with the Tindalls. The children, who are all close in age, played together while the parents spent time together as well. Kate was photographed holding Charlotte on her shoulders, while Mike carried George around as well.
Will and Kate have to be very dedicated to the royal family, and this means attending plenty of royal engagements. But yesterday, they kicked back with Will's cousin and her family to simply enjoy some downtime together. Will, along with Prince Harry, have both remained close with their cousins all while growing up, and it's clear they're all hoping the young children develop those same strong ties.
Will and Kate have been plagued with rumors of a cheating scandal, which don't appear to be true
It's about time Will and Kate took a much-needed day trip with their family. The couple has recently been plagued with cheating rumors, which appear to be untrue, though they definitely wreaked havoc on the royal family for a minute. Will supposedly had an affair with Rose Hanbury, one of Kate's best friends, but there is no proof of the affair nor has the royal family commented on any part of it being true. It appears the rumors have finally died down, and the family hasn't seemed to let any of the press come between them.
The couple does their best to make time for each other and their kids  
Will and Kate are definitely busy parents, but they do their best to be as hands-on as possible. While the couple does have the help of a longtime nanny, they still enjoy important moments as parents, such as bringing their children to the first day of school and making sure to have fun with the kids any time they can. George and Charlotte were recently off school for a week, and Will and Kate took time off as well for the family to just be with each other.
Check out The Cheat Sheet on Facebook!