What Does Kate Middleton Call the Queen? And How Do They Get Along?
Have you ever wondered how Kate Middleton and Queen Elizabeth II actually get along behind closed doors? There are strict etiquette rules that everybody has to follow — for example, Kate has to curtsy to the queen — so we're sure that everybody is quite polite. But what does Kate Middleton call the queen? When did the two women first meet? How has their relationship grown? Here's what you need to know.
What does Kate Middleton call the queen?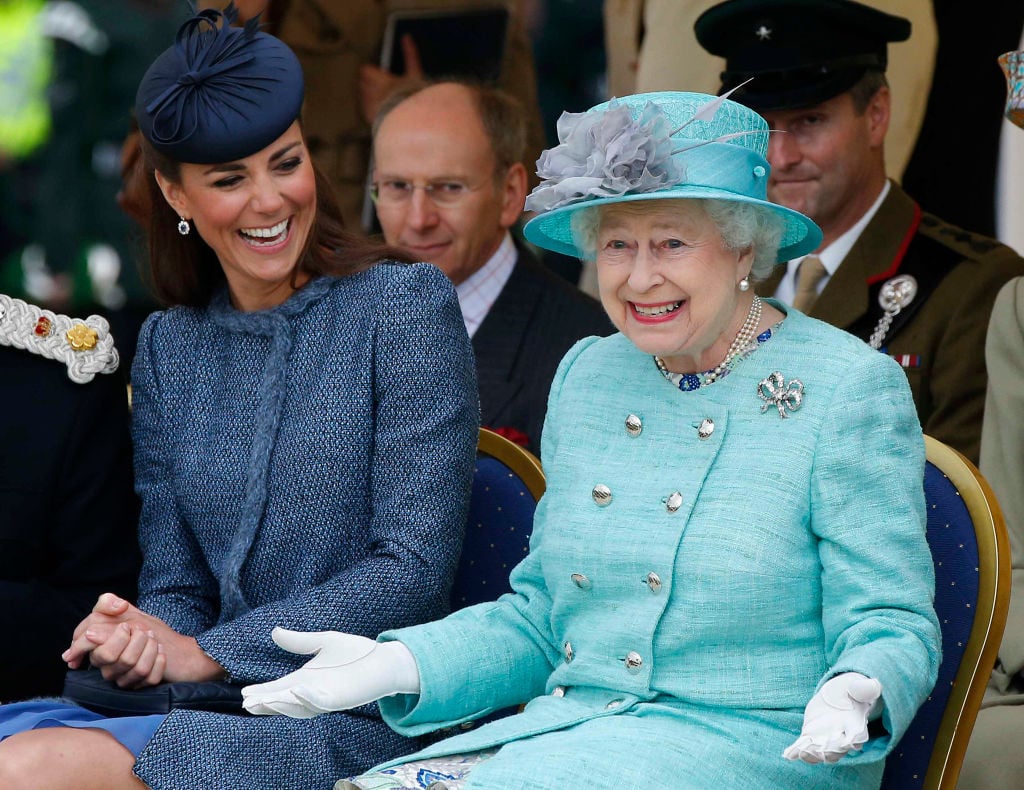 Kate Middleton has to curtsy to Queen Elizabeth II, but body language experts say that the eye contact and smile that Kate has for the queen during that curtsy reveals a relaxed relationship between the two women. If she follows royal protocol, Kate probably greets the queen as "Your Majesty" when they first speak, and likely "Ma'am" after that.
But it would be pretty formal to always address a relative — even a relative as important as the queen — as "Your Majesty." It's likely that Kate, like other members of the royal family, has a nickname for the queen, too. OK! Magazine reports that Prince William and Prince Harry call the queen "Granny." After all, she is their grandmother. And Kate once explained that her son, Prince George, calls his great-grandmother "Gan-Gan."
The two women only met after William and Kate had been together for five years
Interestingly enough, Kate Middleton didn't meet Queen Elizabeth II until after William and Kate had spent about five years together, on and off. As PopSugar reports, the two women were in the same room on at least three occasions during their five years, but they didn't interact. Five years after they first started seeing each other, William and Kate were finally sure about their relationship. Kate revealed in their engagement interview that she officially met the queen for the first time at Peter and Autumn Phillips' wedding.
William made a confusing comment about the encounter, mistakenly implying that he was there for the meeting even though he was actually abroad, attending another wedding. Fuzzy memories aside, one thing seems clear: The meeting between Queen Elizabeth II and Kate Middleton went just fine.
Kate must have made a good impression on the queen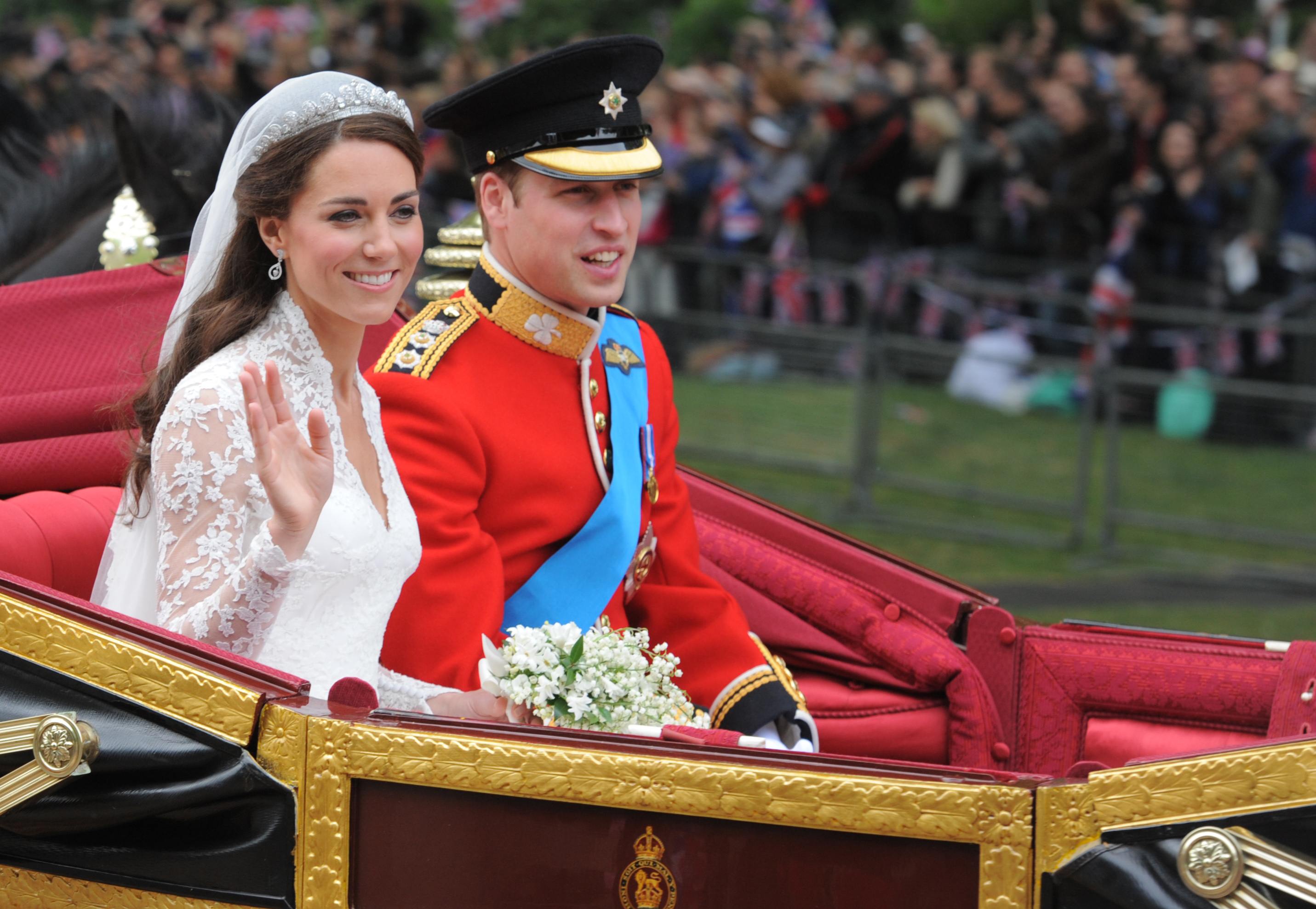 PopSugar reports that Kate must have made a good impression the first time she met the queen. The future Duchess of Cambridge went on her first royal engagement only a month later, making a surprise appearance at Windsor Castle for William's induction into the Royal Order of the Garter. In the subsequent years, Kate accompanied Queen Elizabeth II on several royal engagements, a few without Prince William.
The queen "has also revealed her fondness for her granddaughter-in-law in her hospitality to Kate's parents," PopSugar reports. She invited them to Royal Ascot in 2011 and 2012, and had them ride in her carriage procession. She also asked them to ride on a boat in her Diamond Jubilee River Pageant. Many people have speculated that Queen Elizabeth II doesn't want to repeat the past and make Kate feel like an outsider, as Diana did, and has made sure to welcome Kate into the royal family.
Prince George, Princess Charlotte, and Prince Louis have brought them closer
The arrival of William and Kate's children has reportedly brought Kate and the queen even closer. But as Good Housekeeping points out, Kate Middleton and Queen Elizabeth II have chosen to take very different approaches as mothers. While the queen gave birth at home, Kate Middleton headed straight for the hospital. The queen opted for a more hands-off parenting style, while Kate makes her children her focus, even frequently getting down on their level.
Similarly, Queen Elizabeth II often traveled without her children, leaving them in the care of nannies. But Kate prefers to take her children along when she and William travel. And while Queen Elizabeth II didn't comment much on motherhood, Kate has opened up about the challenges of parenting.
Read more: Why Is Kate Middleton Not Called a Princess, But Princess Diana Was?
Check out The Cheat Sheet on Facebook!