Kate Middleton's Reaction to Prince William and Rose Hanbury Affair Rumors: Her Major Concern Revealed
Did Prince William cheat on Kate Middleton with her friend, Rose Hanbury? While the rumors of an affair have mostly subsided, many royal fans wondered how Middleton handled the gossip. A new report shares that the Duchess of Cambridge found the rumors "hurtful" and that her concern goes beyond just her — to the impact it can have on their children.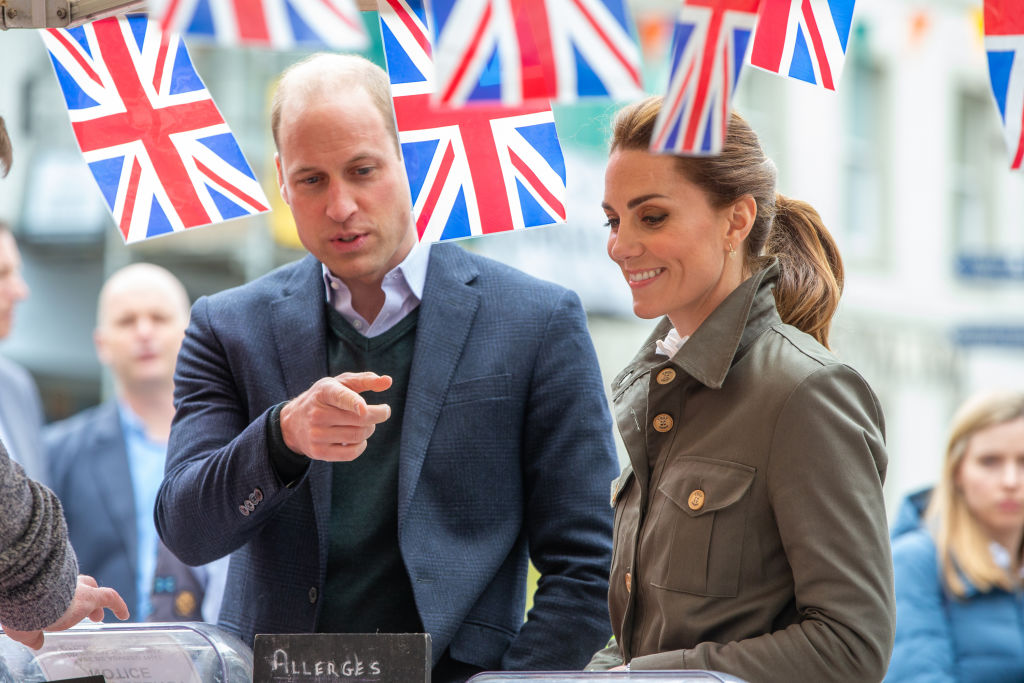 Rumors of a Prince William cheating scandal made headlines
Back in April, the gossip of an alleged affair started making the rounds, supported by claims that Middleton and Rose Hanbury had a falling out. The Sun claimed that the women's rift was "much worse than first thought," with the duchess reportedly telling Prince William that, after the "terrible falling out," Hanbury needed to be "phased out" from their inner circle.
A source explained to The Sun: "It is well known that Kate and Rose have had a terrible falling out. They used to be close but that is not the case any more. William wants to play peacemaker so the two couples can remain friends, given they live so close to each other and share many mutual friends."
The source added: "But Kate has been clear that she doesn't want to see them any more and wants William to phase them out, despite their social status."
Kate Middleton's reaction to the cheating rumors revealed
Naturally, the rumors were said to have hit the Duke and Duchess of Cambridge hard and now Middleton's reaction to the Prince William and Rose Hanbury cheating gossip has finally been revealed.
A family friend told Us Weekly that the cheating rumors "didn't go down well with Kate." The source added that Middleton is especially concerned about their children discovering the "hurtful" rumors, noting: "Kate finds the rumors hurtful, obviously, and hates the thought that one day her children will be able to read about them online."
The alleged affair headlines made them 'examine their relationship'
In the wake of the rumors, the couple reportedly has taken some time to examine their relationship, as the source shared: "It forced her and William to sit back and examine their relationship, which they realized they should have been doing more often."
A second source maintains that Prince William and Middleton are "determined to pull through it and are doing a great job at getting their marriage back on track again."
The source added: "It's not unusual to have a few hiccups in a marriage, especially after eight years, and Kate and William are no different. They're still going strong. Regardless of their ups and downs, they love each other dearly and their kids are the most important thing in their lives."
Rose Hanbury attended an event with Prince William and Kate Middleton
Rose Hanbury was in attendance at the recent State Banquet at Buckingham Palace, with many wondering if this created an awkward situation since Prince William and Kate Middleton were also at the event. The duke and duchess were seated far from Hanbury and there were no reports of any interaction between the couple and William's rumored mistress. Many eagle-eyed royal fans wondered if there was any significance to the fact that Hanbury was not wearing her wedding ring.
It's been reported that Prince William and Middleton are "concerned" about how the rumors have impacted Hanbury, with a source telling Hollywood Life: "It doesn't just hurt them, they are very concerned for Rose. She's a married woman with children, and she's not used to this kind of public scrutiny. She's a friend of not only Kate's but also the entire family, so this is upsetting for everyone."