Kate Middleton Reveals Princess Charlotte Is a Budding Gymnast Now and Prince George Picked Up a New Hobby Too
Like millions of other children around the world, Prince George and Princess Charlotte's school year was interrupted by the coronavirus (COVID-19) pandemic. We know Prince William and Catherine, Duchess of Cambridge took on homeschooling duties but royal fans are wondering what else the children have been doing to stay entertained during the lockdown.
Well on her last royal tour, Kate revealed what new hobbies her little ones have picked up.
RELATED: This is What Princess Charlotte's Friends Call Her on the Playground
Princess Charlotte does gymnastics
In early March, before the lockdowns went into effect in the U.K., William and Kate visited Galway, Ireland on the final day of their royal tour.
Hello! Magazine reported that after watching performers on a tightrope and balance beam, the duchess told them that gymnastics is Charlotte's favorite new hobby.
"Charlotte is really into gymnastics, she's doing cartwheels, handstands, everything," Kate revealed, adding, "It's so good for their basic skills of balance and coordination."
William chimed in, "Their flexibility, it's really good for their long-term health, isn't it? We went to watch the Cirque du Soleil recently, it was amazing."
The young princess and her sibling attend Thomas's Battersea where their curriculum includes everything from computing to art/design to technology to dramatics to specialist-taught gym.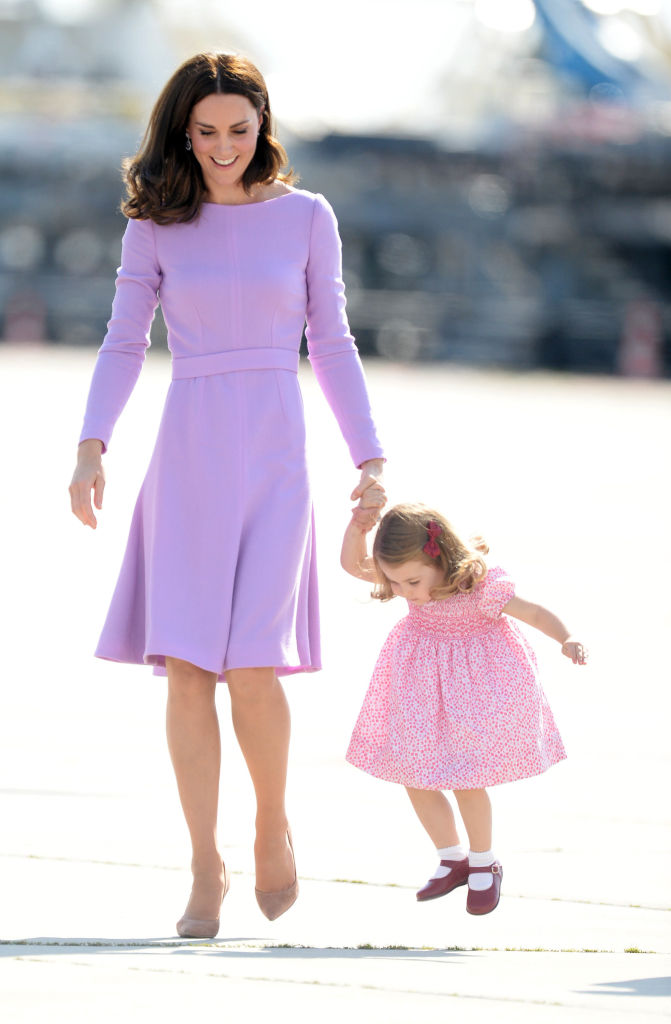 Prince George just started playing an instrument
The publication also noted that the royal parents were treated to a concert by the group NØÖV during their visit and that's when Kate mentioned that George is playing a musical instrument now.
"I wish we could have brought George and Charlotte along, they would have loved it and George is starting to learn the guitar," she said.
Charlotte and George also enjoy cooking and dancing
Will and Kate previously spoke about some of the other hobbies their kiddos enjoy and those include cooking and dancing.
When she was younger, Princess Charlotte would reportedly set up shop next to Kate and the housekeeper while they prepared meals and use her own toy set to imitate them. But today she and her big brother lend their mom some helping hands.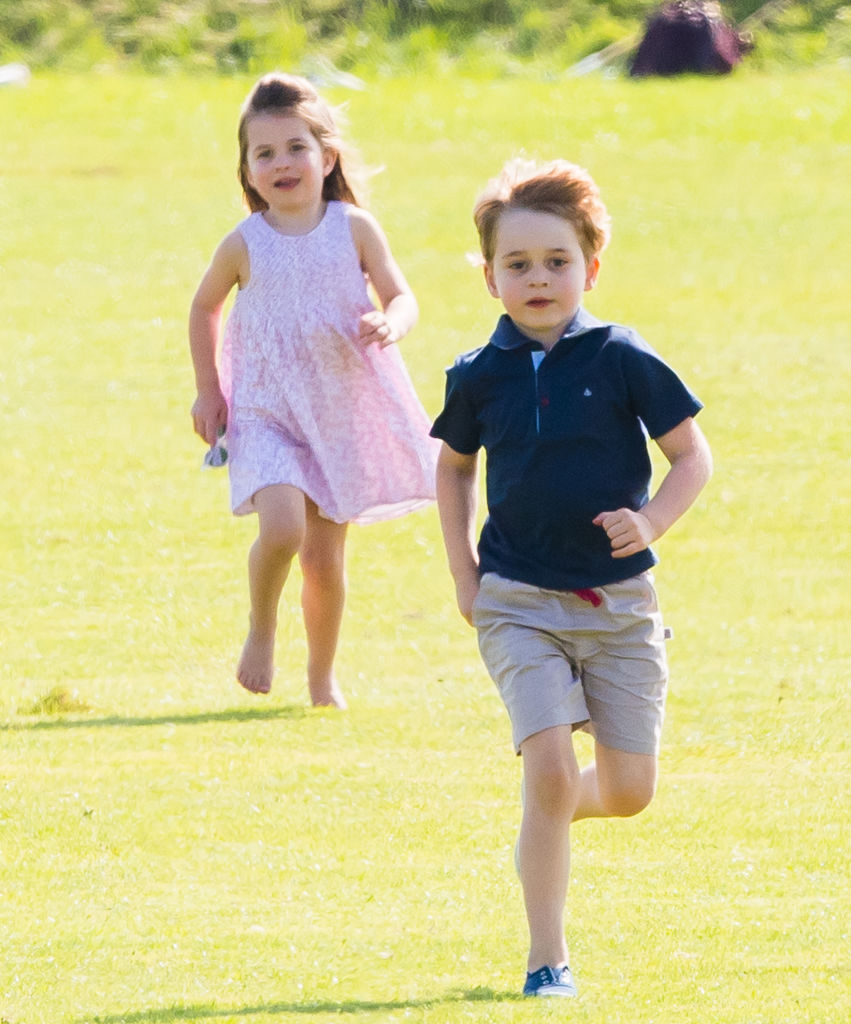 The Duchess of Cambridge told Matthew Kleiner-Mann, chief executive of the Ivy Learning Trust, that George and Charlotte make cheesy pasta. Kleiner-Mann relayed the conversation he had with Kate at the Lavender Primary School in London.
"She was telling us how much her children love cooking and how they cook for her. They made cheesy pasta the other day. One stirs the flour, one puts the milk and butter in. And they make salads and stuff," he said according to AOL.
Another activity the young royals enjoy is dancing and putting on little shows for the duke and duchess which isn't too surprising considering they have ballet classes at school.
Prince William said that George really took to the classes after he began taking them in Year 1.
RELATED: What Will Princess Charlotte's Title Be When Prince William Becomes King?