Does Kate Middleton Do Her Own Grocery Shopping?
Kate Middleton isn't like most other moms, given that she lives in a palace and has a hectic schedule of royal engagements to attend to, when she's not spending time with Prince George, Princess Charlotte, and Prince Louis. But even Kate Middleton and Prince William's royal family has a few things in common with the rest of us, including the need for groceries.
But does Kate Middleton do the family's shopping for them, or does her staff take care of the errands for her? Ahead, discover everything we know about the Duchess of Cambridge's shopping habits.
Kate Middleton occasionally goes grocery shopping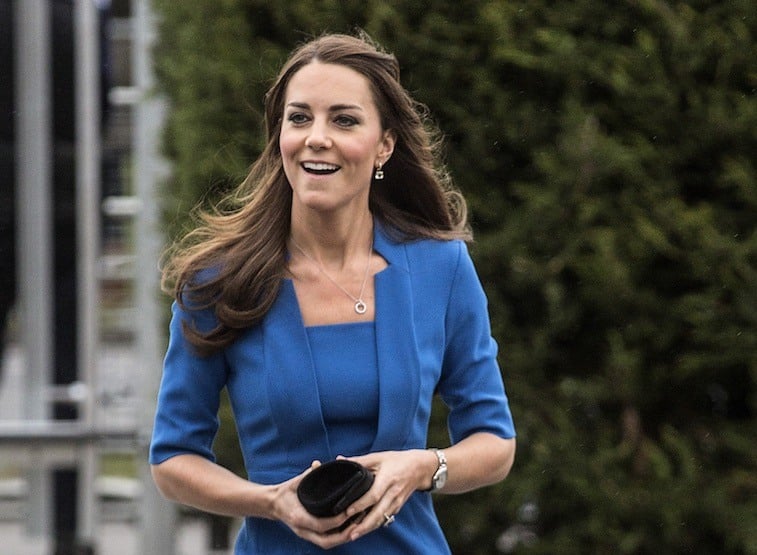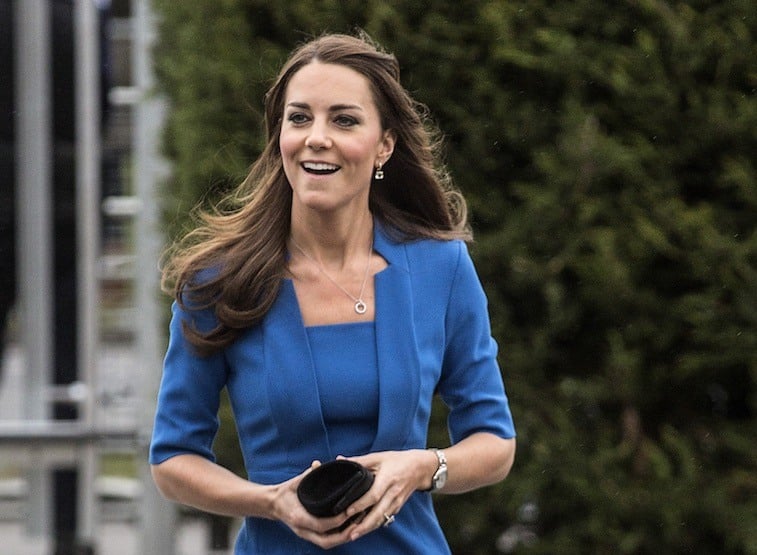 The Duchess of Cambridge is known to do some cooking at least occasionally. And the Kensington Palace apartment that she shares with her husband and her three children has three kitchens: two for staff and one for the family. So it's no surprise that on occasion, Britons spot Kate Middleton at the grocery store, filling a cart as a bodyguard accompanies her.
Harper's Bazaar reports that Kate was spotted at a Waitrose supermarket in Norfolk, England, while pregnant with Prince Louis. She had her groceries packed in reusable bags before she loaded them into her Range Rover. And as Bazaar noted, "The duchess has been seen in supermarket aisles before. She was previously photographed at the Waitrose in Anglesey a week after her royal wedding with Prince William in 2011, and she was seen at the Tesco in North Wales later that year."
But the family probably has most of their groceries delivered
You can occasionally spot the younger royals — not only Kate Middleton, but also Prince William, Prince Harry, and Meghan Markle — at the grocery store. But you probably won't see senior members of the royal family — including Queen Elizabeth II, Prince Philip, Prince Charles, or Camilla — doing their own grocery shopping.
Royal expert Marlene Koenig explains that "their household staffs take care of shopping — and I expect most is delivered to their respective homes." Koeing notes of Kate Middleton, "I doubt she does the weekly shopping, as she does have a small household staff at Kensington Palace and Anmer Hall who probably take care of most things. But I think the Duchess of Cambridge, who has lived in a non-royal world, takes a more active role in what her family eats."
The royal family tries to minimize public errands (except for Prince Harry)
Harper's Bazaar made another interesting point about Kate Middleton's shopping trips. She probably doesn't do weekly grocery shopping, if only for one reason: security. The royal family typically keeps public errands to a minimum because of security concerns. But one rebellious member of the royal family often flouts that rule.
Prince Harry revealed to Newsweek that he does his own grocery shopping, and would continue to do it even in the unlikely scenario that he became king. He added, "Sometimes, when I come away from the meat counter in my local supermarket, I worry someone will snap me with their phone. But I am determined to have a relatively normal life, and if I am lucky enough to have children, they can have one too."
Kate does do other kinds of shopping for her family, though
Even if Kate Middleton has staff members to take care of her weekly grocery shopping, she still enjoys other shopping excursions. Glamour reports that when she needs items for the family home or clothes for herself or her children, the Duchess of Cambridge goes shopping around London, at stores from Zara Home to Gap Kids, Jigsaw to Topshop, Beulah to Blue Almonds. She's even gone to John Lewis — a department store — to buy school uniforms for Prince George. Plus, she's been spotted at an outlet mall, and she admitted to shopping at IKEA like the rest of us.
Whether she goes shopping in person or enjoys some online shopping like the rest of us, people pay attention to the clothes that Kate buys for herself and her family. Real Simple reports that the Duchess favors British styles for her children's wardrobes. And because of the "Kate effect," the choices she makes for her own wardrobe can lead "an instant sell-out of any item she wears," Marie Claire reports.
Read more: How Did Prince Harry and Meghan Markle Decorate Their New Apartment?
Check out The Cheat Sheet on Facebook!