Kate Middleton May Have Done 1 Sneaky Thing to End Up Marrying Prince William
Kate Middleton and Prince William recently celebrated their eighth wedding anniversary. The couple has been together for years now, but they first met when they attended the same college back in the early 2000s. However, their run-in may not have been as unplanned as it seems. Some suggest Kate had more to do with the couple getting together than we realized.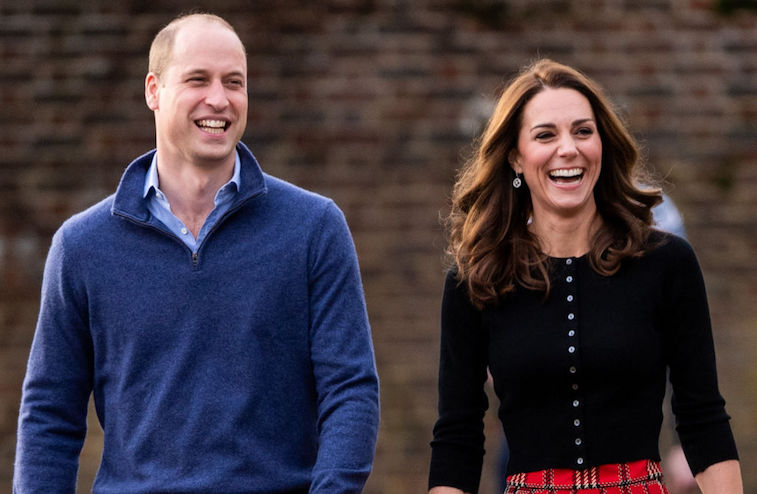 Kate and Will both attended University of St. Andrews
It's widely known that Kate and Will were college sweethearts, but it isn't as if they locked eyes on the first day of school and fell in love. Actually, though the couple reportedly met in 2001, things didn't heat up until Will saw Kate walking in a fashion show at the university (as the story goes). He then realized how attracted he was to her, and that's when the couple got to know each other on a deeper level. They began dating back in 2003, and they went public with their relationship in 2004. The first known photo of the couple together (known to the public, at least), was taken at their college graduation in 2005.
The couple dated for nearly eight years before marrying
Although Will and Kate seemed to fall in love quickly once they started hanging out, their life together was pretty slow moving. The couple actually broke up briefly in 2007; Will needed some space, and Kate recalls being very upset about it at the time. However, Will realized his mistake, and the break only lasted a few months. Kate has since said that it made her a stronger person. After the two were back together, Will still waited a while to propose. The press began calling Kate Middleton "Waity Katie" because Will was dragging his feet so much. But finally, he popped the question, and the two wed in a televised ceremony in April 2011.
Kate supposedly switched schools at the last minute in order to win Will over
Although the story goes that Kate and Will magically bumped into each other at school, there have been reports that things didn't exactly happen that way. Kate actually was supposed to attend the University of Edinburgh, but according to sources close to her, once she caught wind that Will would be attending St. Andrews, she changed her mind and decided to attend the school with the hopes of winning him over.
One friend of Kate's said Kate actually met Will before she enrolled at St. Andrews
To add even more to the mystery behind how Will and Kate met, a friend of Kate's once said that she actually met Will prior to attending school. They had mutual friends, and once she met Will, that's when things supposedly changed in terms of where she wanted to attend college. Royal biographer Katie Nicholl revealed to E! that a friend told her Kate had initially planned to attend school in Edinburgh — up until she met Prince William. It's unclear if Kate actually did change schools in order to win Will's attention, but it seems interesting that the timing aligned perfectly; she meets Will, then changes her mind to go to school with him. We'll never know, but it clearly worked out.
Check out The Cheat Sheet on Facebook!