Kate Middleton Swears By This 1 Shampoo
Kate Middleton's hair is just one of many envious things about her. It seems that no matter where Kate is or what she's doing, her hair is always on point. But as much as we'd like to think it's natural, there is a lot more work that goes into it than we probably realize. And it all starts with the shampoo the duchess uses before any of that styling even happens.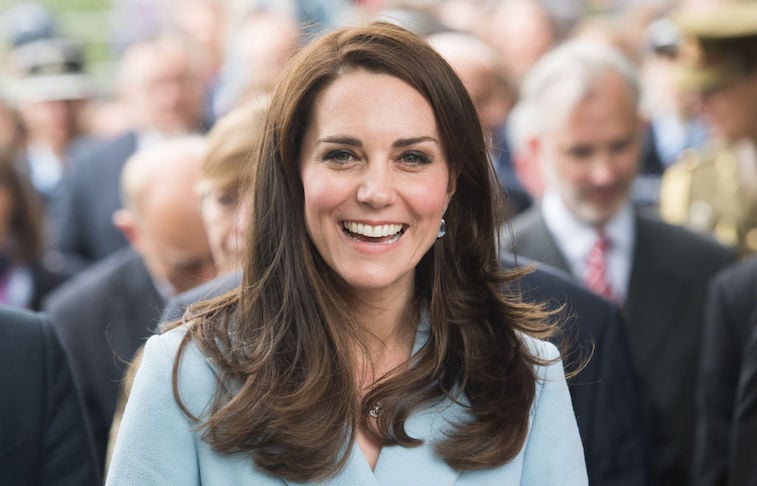 Kate's hair and fashion have always been topics of conversation
The Duchess of Cambridge makes plenty of appearances on behalf of the royal family. And ever since she and Prince William started dating back in the early 2000s, people have been in awe of her beauty. Kate and William tied the knot in 2011, and since then, she has become a fashion icon. All of her looks are tastefully put together, and she's repeated outfits in the past, which has not only impressed the public but has also humanized her in the public eye.
In addition to her high-fashion outfit choices, the duchess also always has perfect hair. Her classic blowout has been her signature look for as long as anyone can remember. And though she occasionally wears her hair up (most of the time with a fascinator) she's almost never strayed from her iconic look.
The duchess uses tons of products — but swears by Richard Ward shampoo
It isn't easy to get Kate's hair. Though it looks like she could have stepped out of the shower, turned on a blow dryer, and called it a day, it actually requires dozens of products to get the perfect wave and texture. Kate's stylist, Amanda Cook Tucker, once posted a photo to Instagram that showed off all of the products Kate uses. The photo showed 13 hair brushes and six combs among the abundance of sprays, serums, and more. The duchess' stylist uses several hot tools, including three hair curlers and two hair dryers. Though it all seems a bit unnecessary, each product and tool likely plays a different role in the duchess' 'do. (For the record, it's unclear how long it takes to get Kate's perfect look, though judging by the number of products, it could be hours.)
Every good hair style starts with shampoo. And according to Good Housekeeping, Kate swears by Richard Ward Cleanse & Condition Shampoo. The shampoo is sulfate free and features plant-derived ingredients such as green tea, aloe, and vitamin A. The shampoo reportedly helps Kate retain such intense shine in her hair.
Kate reportedly always wears her hair down to hide a scar
Kate's hair looks best when it's down. But for a while, there has been suspicion that there is a reason why the duchess almost never wears her hair up. Some reports suggest that Kate is self-conscious of a scar that sits just beyond her hair line on the left side of her head. Though Kate has never specified what the scar is from, one doctor suggests it was probably from some sort of surgery she had when she was younger — though he didn't think it was anything too serious. Either way, Kate definitely knows how to rock the hair-down look.