Kate Middleton Told Prince Harry She Felt Like She 'Lost a Brother' Upon His Return to U.K., Claims Royal Source
Prince Harry and Meghan, Duchess of Sussex have completed their royal duties in the U.K. ahead of Megxit and returned to Canada but their chilly reunion with Prince William and Catherine, Duchess of Cambridge still has people talking.
The world watched the moment William and Kate came face to face with Meghan and Harry for Commonwealth Day on March 9. Before sitting down, William acknowledged his brother and Meghan and gave a brief "hello." The pair then smiled and offered pleasantries to him as well. Kate, however, did not even make eye contact with the Sussexes. Now, a new report claims William's wife tried to talk to her brother-in-law and sister-in-law before their meeting at Westminster Abbey but things didn't go well.
Prince Harry and Kate used to be very close
Royal fans know that Prince Harry and Kate used to have a very good relationship. They have known each other since 2003 and when William and Kate got engaged seven years later, Harry called her "the big sister he never had."
Before the prince married Meghan, he and the Cambridges attended a number of royal duties together and have always seemed to enjoy each other's company. Then, when the Sussexes tied the knot, the couples became known as the Fab Four.
But at some point, things between the royal brothers and their wives broke down. Eventually, Meghan and Harry decided the best thing for them was to spend the majority of their time outside of the U.K. and away from the future king and queen.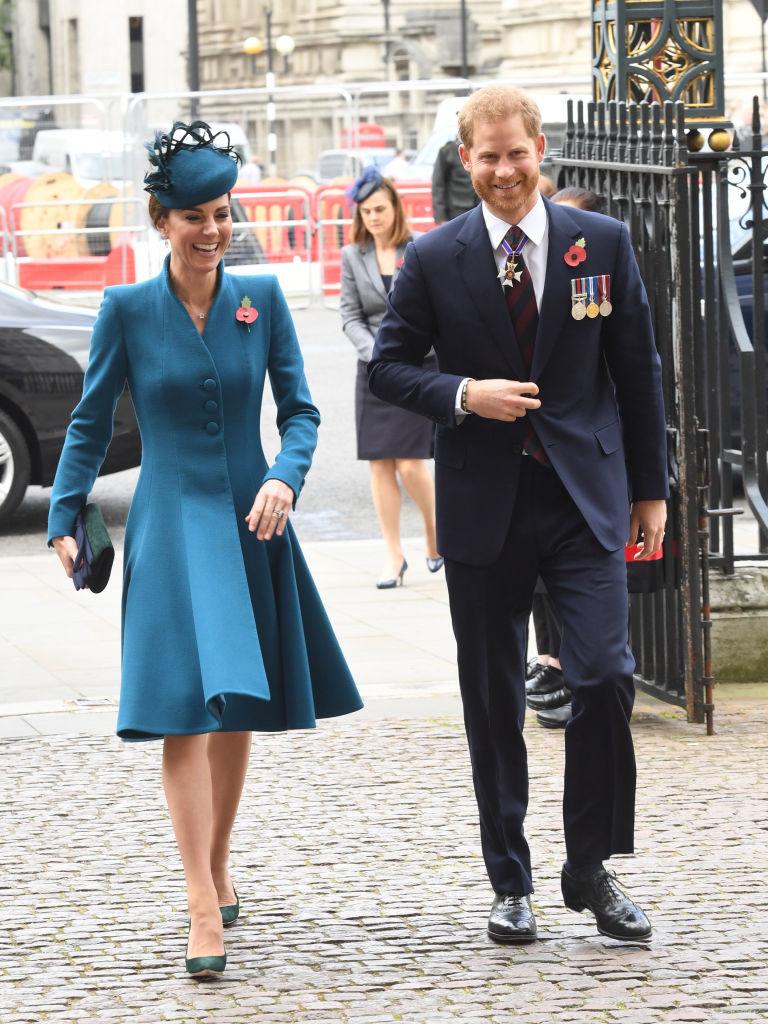 The duchess said she feels like she 'lost a brother'
There have been reports since the princes started feuding that Kate tried to step in and repair their relationship. Upon the Sussexes return to the U.K., a royal insider told Woman's Day New Zealand that she spoke to both Meghan and Harry and told the prince that she feels like she "lost a brother."
"Kate knew it could be the final opportunity to air her feelings and she was incredibly emotional," the source said. "Apparently, she fought back tears as she told them how their lack of communication and contact both before and after they moved to Canada had been devastating for them and how they felt completely shut out of their lives. Kate told Harry how she felt like she'd lost a brother too."
Kate hasn't been taking Megxit very well
While it hasn't been confirmed if what this source claimed is accurate, it did appear to everyone who saw the couples' frosty interaction that their once-tight relationship is fractured.
According to Vanity Fair royal correspondent, Katie Nicholl's sources, William's bride has had a very hard time accepting everything that has happened.  
"To be honest, I think Kate has taken it all badly," Nicholl's source told her. "She, Harry, and William were once such a happy trio. She thinks what has happened is all very sad."
Read more: Prince Harry and Meghan Markle to Make Major Announcement in the Coming Weeks