Kate Middleton Was a Royal Family Outsider Until 1 Important Thing Happened
In so many ways it seems like Kate Middleton has been part of the royal family forever. There's something about the way the Duchess of Cambridge has stepped into her role with such grace and class, making it somehow look easy to appear polished at every hour of every day. It's like she was born to play the role of royal wife, and eventually, of Queen Consort.
But relatively speaking, it wasn't too long ago that Kate Middleton was firmly on the outside of the royal family looking in. Sure, she dated Prince William for years, and everyone was speculating that they'd probably get married eventually. But it took one important move to cement Middleton's status in the royal family for good.
Kate Middleton had to figure out everything for herself
Unlike other women who married into the royal family, Kate Middleton was technically a commoner who didn't grow up in high society circles. It's true that her parents were technically millionaires. But she wasn't anywhere near the same league as Prince William and the other royals.
Her lack of pedigree even inspired some reservations from certain family members. Rumor has it that Camilla Parker Bowles was especially vehement against Middleton marrying into the family because of her background, or lack thereof.
Luckily, it appears the two women have repaired whatever rift had happened between them. Now the Duchess of Cornwall seems to accept Middleton as one of her own.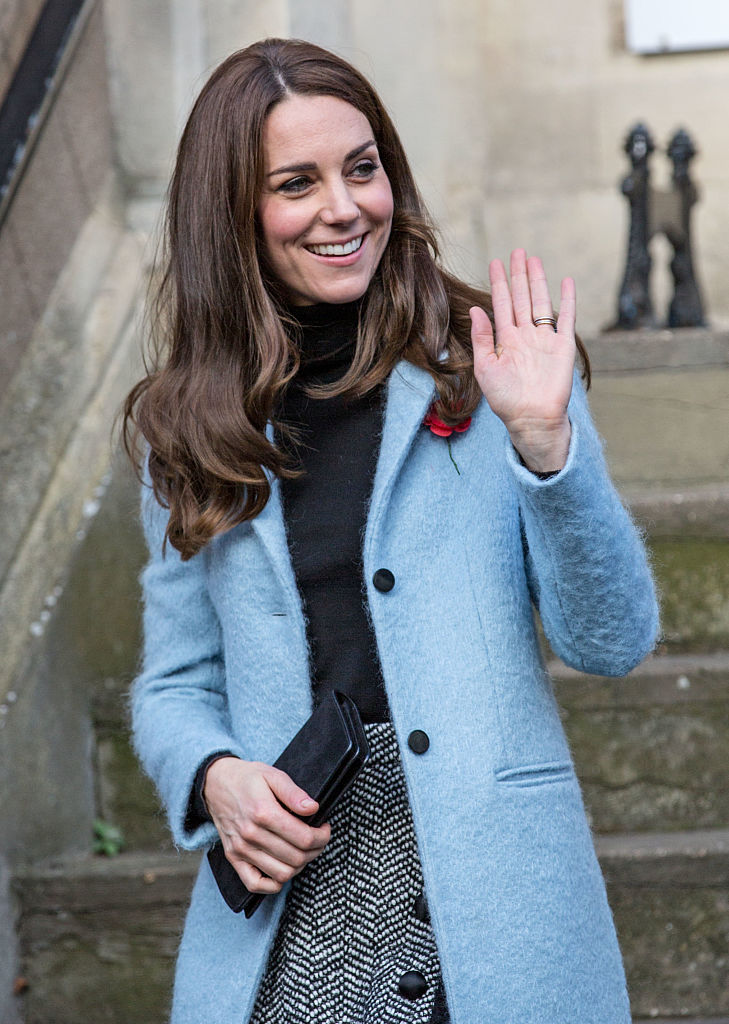 Things were 'awkward' for Kate Middleton before Prince William proposed
The major event that changed everything was the marriage proposal. The Duke of Cambridge didn't pop the question until 2010, a full seven years after he and Kate Middleton started dating. But he just wanted to be sure she was really the one.
Before Prince William proposed, Kate Middleton was seen as a regular citizen and wasn't offered the same protections as the royal family in terms of security guards. This made things very uncomfortable and possibly even dangerous for Kate Middleton.
"All the royal press—and former courtiers I spoke to—agrees that until Prince William formalizes their relationship, Middleton is in an awkward spot," royal expert Vicky Ward wrote of the conundrum back in 2008.
"She is not officially entitled to any royal benefits paid for by the taxpayers, such as security; she has no spokesperson and is not receiving any official guidance on what to wear or how to conduct herself in royal circles."
Things are changing in the royal family
Prince William isn't the only one ignoring tradition and marrying outside aristocratic circles. His younger brother Prince Harry also chose a non-socialite bride, a mixed-race woman who is also an American and a divorcee to boot. It's clear that both the Duke of Cambridge and the Duke of Sussex are doing their part to modernize the monarchy.
Remember, even Prince Charles was discouraged from marrying a non-virginal bride. Camilla Parker-Bowles may have come from a high-class background, but even her pedigree wasn't seen as good enough for the future king.
But now? Rules about who can marry whom in the royal family are relaxing. Which is a good thing, because the British monarchy just wouldn't be the same without Kate Middleton!