Kate Middleton Was Just Spotted Halloween Costume Shopping with Prince George and Princess Charlotte
It's so adorable to imagine Prince George and Princess Charlotte all dressed up in costumes and going trick-or-treating for Halloween. But do the young Cambridge children participate in the holiday?
One source says yes, and an eagle-eyed royal fan even spotted Kate Middleton perusing Halloween costumes for her little ones while shopping at the supermarket this week. The Duchess of Cambridge's security guard told bystanders they weren't allowed to snap any photos, but the event is still being spread through word of mouth. And it all sounds legit.
Are Prince George, Princess Charlotte, and Prince Louis going to celebrate Halloween this year? Read on to find out what we know.
One shopper spotted Kate Middleton in the costume aisle
As The Mirror reported, Sainsbury's supermarket shopper Kathy Whittaker saw the whole thing. "She [Kate Middleton] was with Charlotte and George looking at Halloween outfits, but her bodyguard was kind of watching people with phones and telling them no pictures," Whittaker explained.
She continued: "The lady that told me she was there had children with her, and she said Kate was asking her children what they were going to be for Halloween. I think she bought some Halloween bits for her kids, but I don't know what."
Does the royal family celebrate Halloween?
The trick-or-treating tradition dates back decades. But it seems a little peculiar to imagine young Prince George and the other kids just approaching random houses with a sack, demanding treats.
One source claims the Cambridge kids do celebrate Halloween, but they have a modified way of doing things. The royal insider told US Weekly, "Kate lets George and Charlotte pick out their costumes. Charlotte, in particular, loves dressing up, so is super excited and has chosen a Disney outfit."
But they don't just traipse around London trick-or-treating. "In the past, the kids have dressed up and gone trick-or-treating within the grounds of Kensington Palace, knocking on their relatives and live-in staff members' doors," the source explained.
Prince William and Kate Middletown want to give their kids a normal life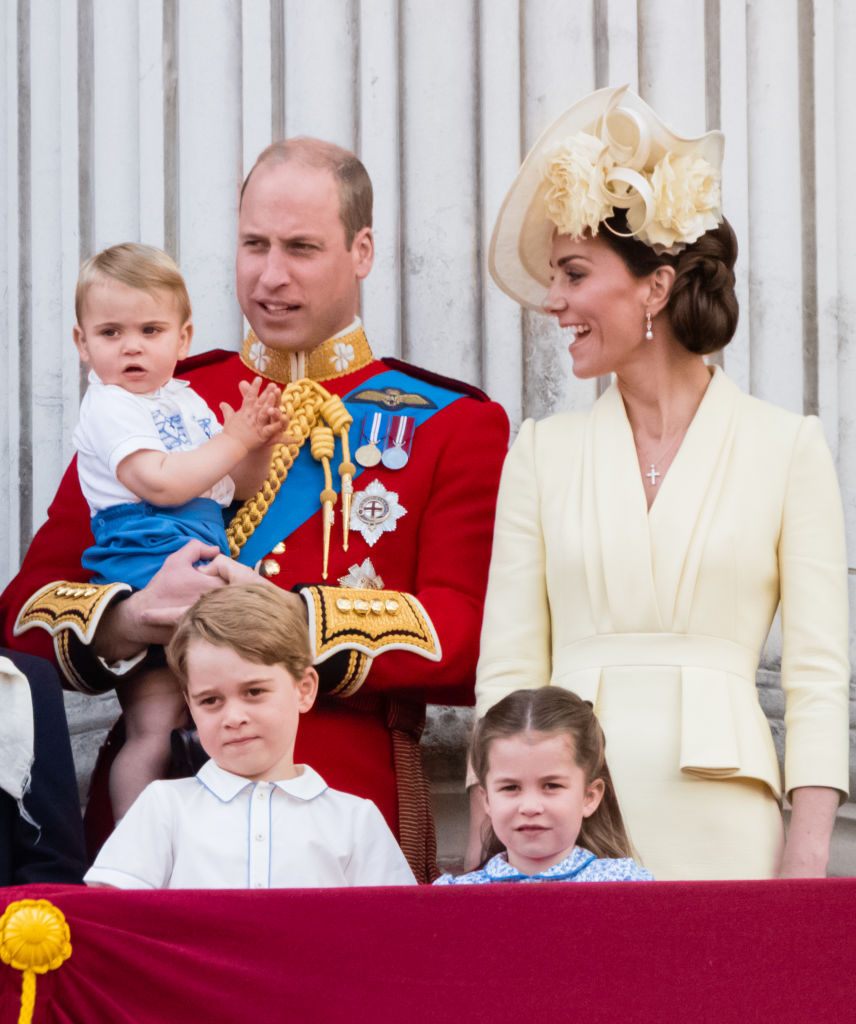 There's nothing objectively "normal" about growing up as a royal family member and heir to the British throne. But despite this reality, Prince George's parents try to keep their son grounded, humble, and kind. The last thing they want is to raise a spoiled brat.
This is the same approach Princess Diana used when raising her two boys, and now Prince William is following in her footsteps. The Princess of Wales was incredibly involved in their lives, bringing her sons to McDonald's, taking them to visit homeless shelters, and generally ensuring they were treated like normal kids, not royalty.
That's why it makes perfect sense to assume that the Duke and Duchess of Cambridge allow their kids to dress up in costumes for Halloween and go trick-or-treating in the confines of Kensington Palace. It's all just part of being a regular kid!