Kate Middleton Was Reportedly 'Pushed Out' of Royal Circles Because of This 'Tainted' Association
Catherine, Duchess of Cambridge wasn't always as highly regarded as she is now, claims one royal expert. Her upbringing wasn't royal and, according to author Tom Quinn, many more old-fashioned aristocrats found her background to be a "disgrace" and she was reportedly "pushed out."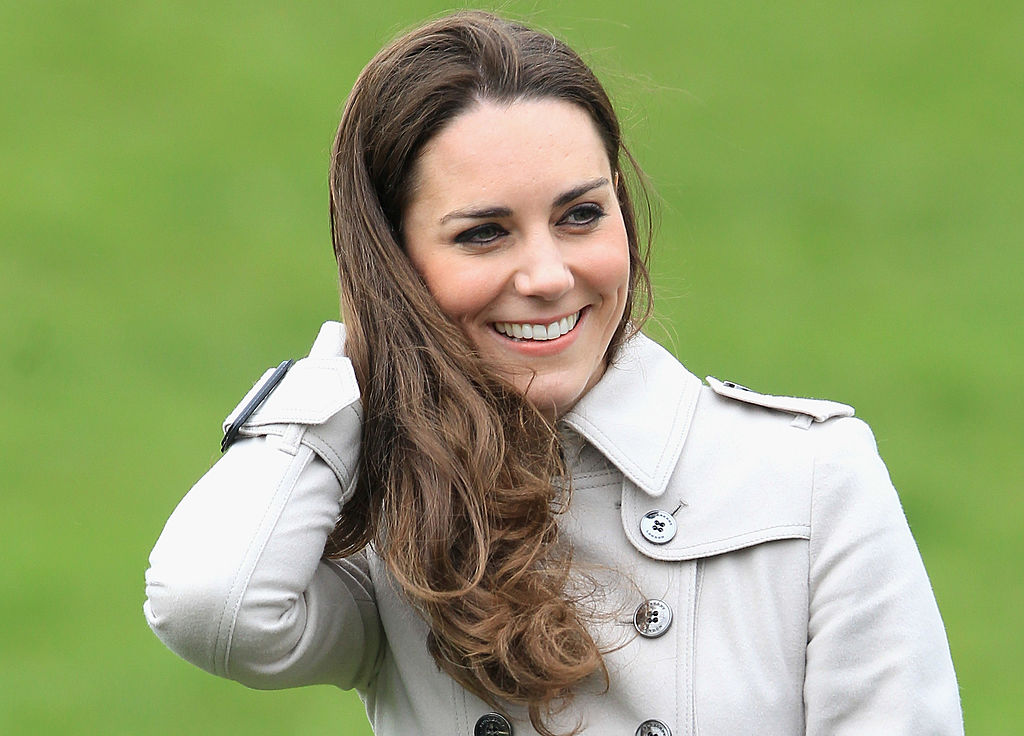 Kate's family business was not well-regarded
Kate's mother Carole started a party supply business and grew it into a multi-million dollar business. Despite that achievement, it seems that Kate's background was not impressive enough for some aristocrats.
Kate was working at her parents' company when she started dating Prince William and the association with the party supply business didn't go over well, as they thought she was "tainted," Quinn claimed in the documentary William and Kate: Too Good to Be True (via Express).
"The old Etonians, they saw Kate's background where she worked for a company, her parents' company. The old-fashioned part of the palace didn't like it at all," Quinn explained.
He continued, "Powerful people cannot help in many cases looking down on other people and wanting to preserve their little club."
"Kate was pushed out because she was tainted by association with this family who sold party hats, what a disgrace," he added.
Kate is more relatable than ever
Despite that shaky start, Kate has won over the public by being more visible and relatable in recent months.
In April, the Cambridges conducted a virtual meeting with school children and teachers and the Zoom meeting approach was very well received.
Roberta Fiorito and Rachel Bowie noted during the Royally Obsessed podcast how the Cambridges had a cute exchange about Easter candy during their call. "Kate and William jumped on a Zoom call and Kate called out William for eating all of the Easter candy," they shared.
Prince William said during the call that they had "a lot of chocolate being eaten here, don't worry" and Kate scolded him, saying, "You keep eating it!"
According to the royal experts, this small glimpse at them being relaxed and having a laugh is endearing to their fans. "These Zoom calls really provide this insight into their lives and their personal goings-on that we don't normally see," Bowie explained. "It is like the unglossy version of them but I still love to see that side of them."
Fiorito agreed, sharing, "I feel like it is making them have such a bigger presence and feels really relatable for me."
RELATED: Kate Middleton and Prince William Win Over Royal Fans Because They 'Play It Safe'
Prince William and Kate must continue to step up their game
While the Cambridges have stepped up their game after Prince Harry and Meghan, Duchess of Sussex left the royal family, as well as during the coronavirus (COVID-19) pandemic, royal historian Marlene Koenig believes they still have work to do.
"Let's be realistic here, the queen's 94 years old. She's in great health, great genes, great doctors but there's going to come a time when she is not with us anymore," Koenig explained to Express.
She continued, "It is inevitable and Charles' reign will be much shorter than his mother's largely due to the fact his mum came to the throne when she was 25. She's living a very long and healthy life but the burden really is on the Cambridges."
"They must take on more responsibilities but it's not a matter of how the queen several years ago parcelled up patronages to members of her family. You can't just say, 'I'm going to take over that,' that's not how it works," Koenig noted.
She added, "But they do need to be cognizant and I'm sure they are that now is the time and having COVID has made it much more possible for them to be much more prominent."