The 1 Reason Kate Middleton Would Stay With Prince William If the Cheating Rumors Were True
Prince William and Kate Middleton have been in the spotlight more than ever these past few days, and it's because of something unthinkable: Prince William has reportedly cheated on the Duchess of Cambridge with her best friend, Rose Hanbury. The rumors about the royal family have been nonstop over the past year, and this is another one of those stories that could very well not be true. But even if it were the truth, Kate Middleton probably wouldn't leave him.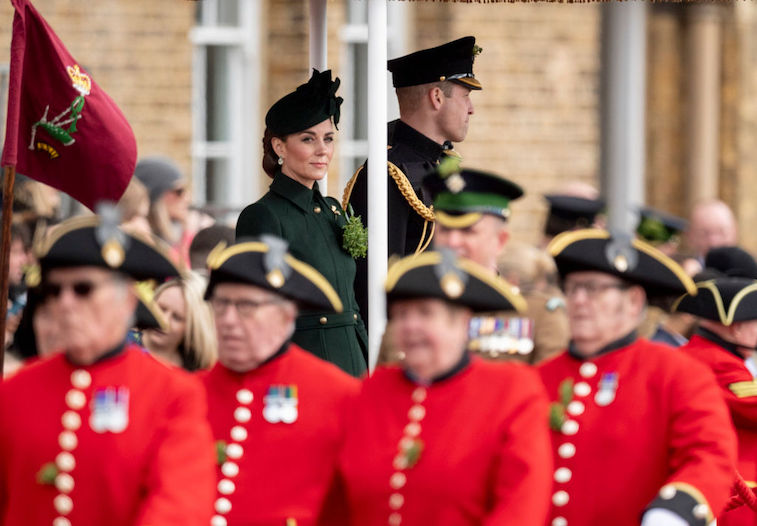 Prince William has been in hot water over a reported cheating scandal
For the 36 years William has been alive, he has had one of the most pristine track records of any royal. In a public poll about the royal family, people found William to be genuine and respectable — not someone who would step out in his wife. But now, the future king is in hot water over a rumor that he reportedly cheated on Kate Middleton with Rose Hanbury. And once rumors about the royal family start, it's very difficult for them to stop. Kate and Rose recently had a falling out, and it didn't take long for tabloids to stir up that William was the reason why.
There are plenty of reasons why William would never cheat on Kate
There are countless reasons to think these rumors aren't true. If anyone knows how devastating a cheating scandal is, it's William. He witnessed everything his mother went through when she learned Prince Charles was having an affair, and William would likely never want to put Kate through that. Plus, William and his dad had a big rift in their relationship once that happened, and it took years for William to accept Camilla. And he saw what the cheating scandal did to his father's reputation at the time; it's hard to believe he would put himself in that kind of position as well, nor would he put his children in that position.
Even if the rumors were true, William's past would be reason enough for Kate to stay with him
Even if William did have an affair, Kate learned what the fallout from Charles' affair did to William and his brother, Prince Harry. That past would be reason enough for Kate to stay with her husband, since she wouldn't want her own children to go through the same thing. When Charles and Princess Diana got divorced, William and Harry were in the center of the spotlight, and it proved to be a lot for them to handle. Things were never the same in their lives after that, and it only got worse when they lost their mother.
The fallout from a divorce would be a lot for their young children to cope with
Kate knows what William went through, and she would probably think about the life her own children would have if she and William got divorced. George, Charlotte, and Louis will be in the spotlight enough as it is growing up, but having this scandal and a divorce follow them around for years would only make things harder. Kate probably wants to get through these issues as smoothly as possible to protect her own kids. But in the end, it's extremely possible that the tabloids are having a field day with the entire thing, and it could be completely made up.
Check out The Cheat Sheet on Facebook!