This is Kate Middleton's Favorite Makeup Brand
Kate Middleton is known not only for being an incredibly kind-hearted yet powerful woman, but also a beautiful woman. She constantly dresses with so much class, and her makeup never looks overdone. She is one of those women that young girls emulate. So, what makeup brand is her favorite?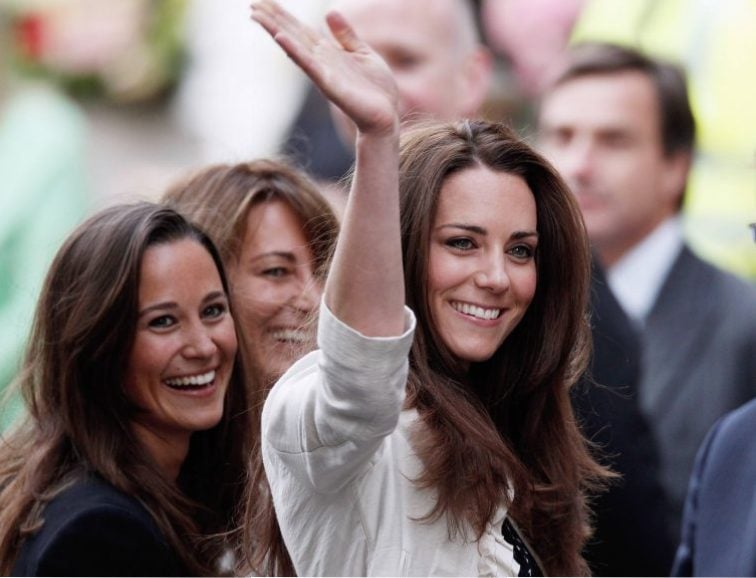 Kate doesn't always use the most expensive products
While Kate definitely doesn't have a small budget for makeup, she doesn't always use the best money can buy. She does splurge on certain products, but most of what she wears can be purchased at stores such as Sephora and are worn by many women, royal or not. Plus, according to Allure, Middleton uses mostly environment- and animal-friendly products — as if we needed another reason to love her.
She loves Urban Decay eye shadow
Kate is a big fan of Urban Decay's original Naked Palette. The Naked Palette is one of Urban Decay's most popular palettes. It offers various neutral shades, from beiges to browns and some purples and blues. It's available at Sephora, and there is pretty much an option for everyone — even the Duchess of Cambridge. Urban Decay has confirmed that Kate uses the product. The eyeshadow retails for around $50, depending on where you purchase it.
She uses Bobbi Brown highlighter
Bobbi Brown is another popular brand, and Kate adores the Bobbi Brown Shimmer Brick Compact Highlighter in bronze. Allure reported that Bobbi Brown has not confirmed Kate uses the product, but experts who have looked at Kate's makeup suggest she's worn it several times. This is another product available at Sephora and used by plenty of women outside the royal family. The product retails for $48.
She also adores Yves Saint Laurent highlighter/concealer
A high-quality concealer is a must for any woman looking to get the perfect make up look. The better the quality, the more natural your face will appear, which is probably why Kate loves the Yves Saint Laurent product. It retails for $38. And while that's expensive for concealer, it leaves your face looking as if you're not wearing any makeup at all — and when you're the Duchess of Cambridge, you always want to look effortlessly beautiful.
And Lancôme mascara
Kate's lashes get the ultimate treatment with Lancôme's Hypnôse mascara. The product costs $27.50 at Sephora. And while you can get a mascara for around $7, this mascara won't leave you with spider lashes in the least. Again, Kate wants nothing more than to look made up without looking like she's wearing a ton of makeup, so it's go-to products like these that she relies on. Nobody likes chunky lashes.
But it's all about keeping her skin clear and fresh
The most important part of wearing makeup is applying it to skin that's moisturized and clean. And Kate's skincare routine starts with one product she loves: Trilogy rosehip oil. Some consider the oil to be a miracle worker. It reportedly removes blemishes, dims scars, and helps eliminate fine lines and wrinkles. Kate uses it twice a day in order to keep that effortless glow.
Check out The Cheat Sheet on Facebook!