Kate Middleton's Red Coat at the Commonwealth Day Service Could Send a Subtle Message to Meghan Markle
There's no way Catherine, Duchess of Cambridge could have publicly announced to Meghan, Duchess of Sussex how she felt about her. But sometimes apparel sends a subtle message without words. Is that what Kate was doing with her red jacket choice?
Meghan and Harry plus William and Kate were forced to see each other again at the annual Commonwealth Day Service on Monday. The Duke and Duchess of Cambridge decided not to be part of the procession at the last minute, but they did greet Harry and Meghan somewhat awkwardly upon their arrival.
However, Kate made a conscious decision while choosing her outfit in the morning. And that choice could have sent a charitable message to Meghan.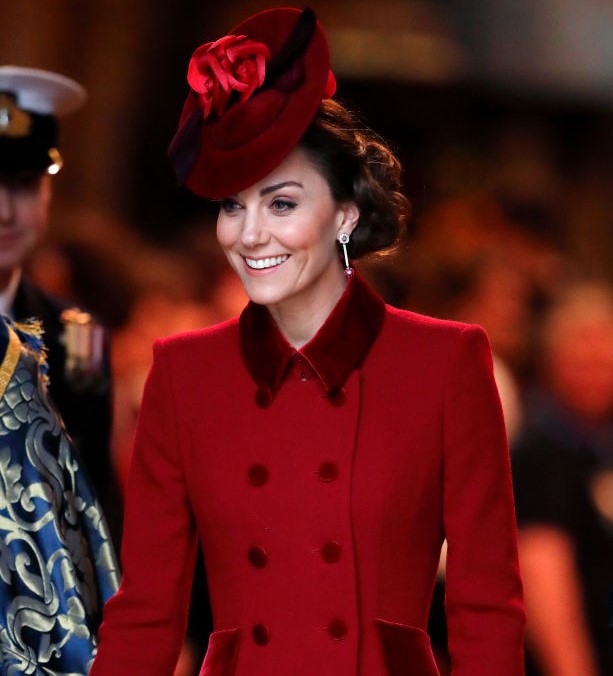 Kate Middleton wore the same red coat from Christmas Day 2018
The Duchess of Cambridge is well known for repeating outfits. Royal followers frequently take note of all the items Kate keeps wearing over and over, especially outerwear. It all combines to make her appear more down-to-earth and relatable.
But this latest outfit choice could be even more significant than that. One very memorable time Kate donned her red dress coat was when she attended Christmas Day services in 2018. At the time, photographers eagerly captured images of Prince William, Kate, Prince Harry, and Meghan happily walking together down the street. These are the same images trotted out every time someone references the "Fab Four."
Ever since Prince Harry and Meghan decided to exit the royal life, it would appear the Fab Four has disintegrated into awkward, barely civil family interactions. Could Kate's coat choice be seen as an olive branch?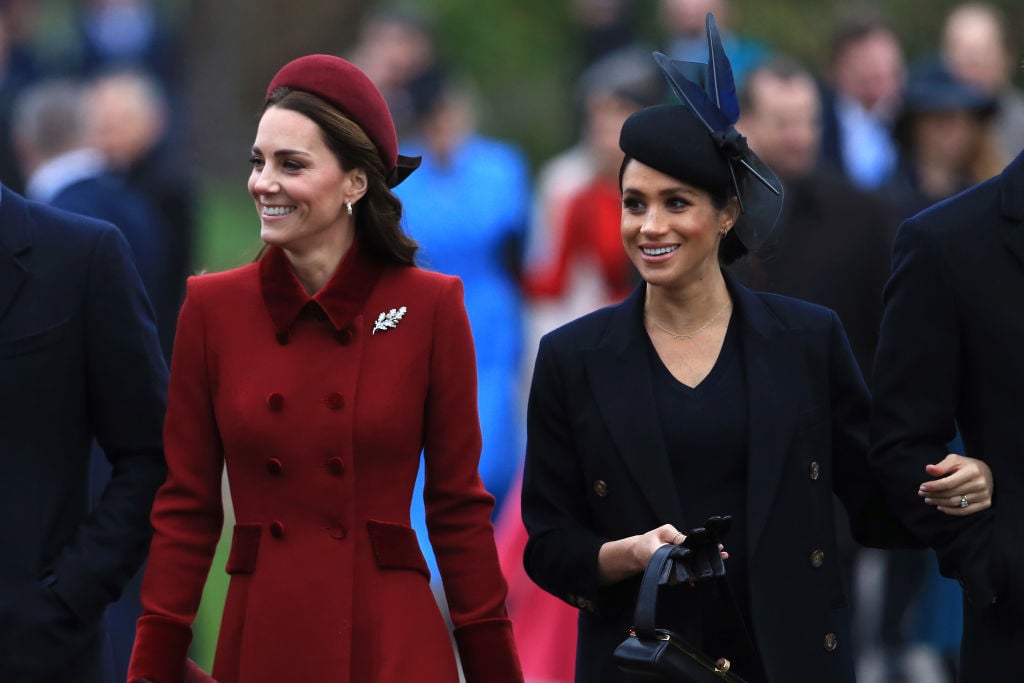 The Duchess of Cambridge is intensely committed to the British royal family
Kate has been quietly stepping up her game in the weeks since Harry and Meghan's big announcement, expertly getting ready for the role she's going to play in a few years as Queen Consort. And part of that might be not holding grudges. It's true that Kate and Meghan were never going to be best friends — they're too different for that. However, the coat could signify Kate's willingness to stay open to a cordial relationship down the road.
It wasn't that long ago that the Fab four attended Christmas services wearing huge smiles. In the future, they could reach that point again regardless of how involved Harry and Meghan remain with the family. In any case, the same coat again proves that Kate is staying right where she is and not changing her role within the family like Meghan and Harry did.
Queen Elizabeth decided to 'keep calm and carry on' in her powder blue coat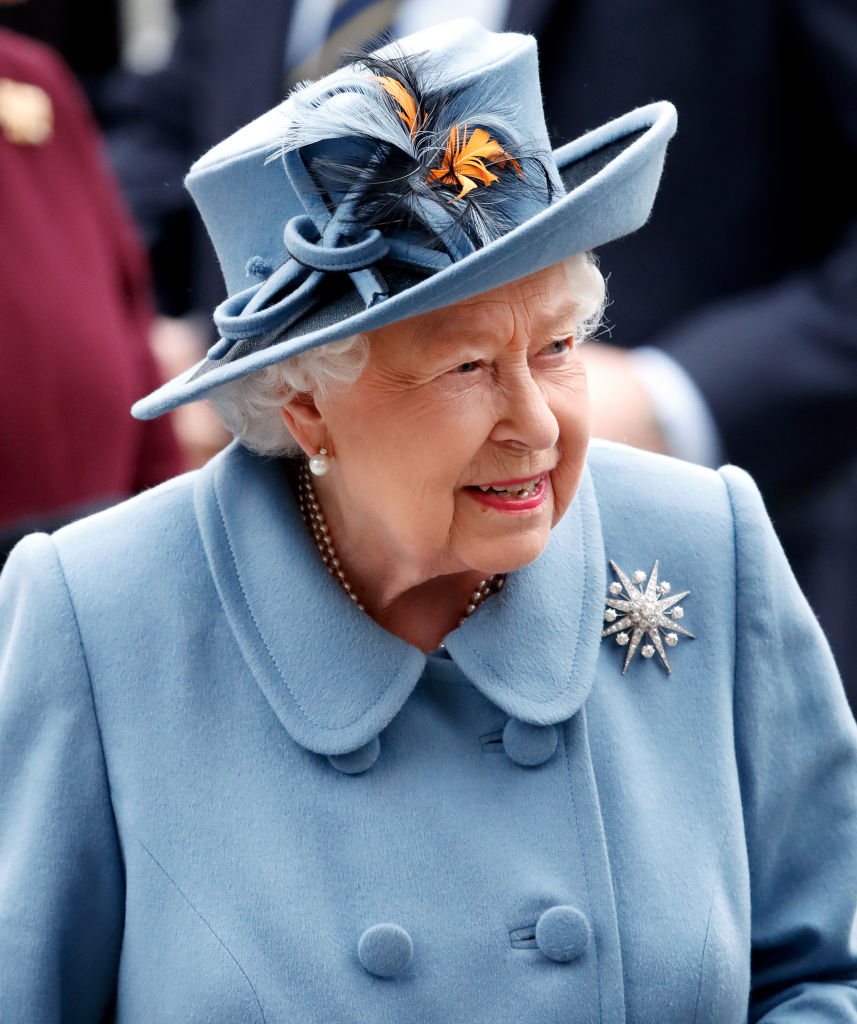 Her Majesty was another smiling royal during Commonwealth Day. She donned a powder blue suit and a pleasant attitude even in the face of a potentially awkward situation reuniting with Harry and Meghan for one of the last times, officially speaking.
Blue is the universal color of calm serenity which the queen most likely hoped to portray to everyone watching. Her speech also stressed unity.
"On Commonwealth occasions, it is always inspiring to be reminded of the diversity of the people and countries that make up our worldwide family," she said. "We are made aware of the many associations and influences that combine through Commonwealth connection, helping us to imagine and deliver a common future."
The queen has diversity right in her own family and now, more than ever, they'll all need compromise and acceptance to ensure a peaceful future.