Kate Middleton's Tabloid Victory Puts an End to a Twisted Rumor About Prince William
Kate Middleton recently had a victory against tabloids that put an end to an awkward rumor involving Prince William.
Although we are able to read a lot of good stories about family members such as Catherine, Duchess of Cambridge, the unfortunate fact is that there are a lot of rumors out there. The British tabloids are notoriously relentless, and they don't hesitate to report things, true or not, that portray the royals in an unflattering way.
Fans are well aware that Prince Harry and Meghan, Duchess of Sussex have been having their own struggles with the tabloid media for years on end. Things got so bad that they eventually moved away from London in search of more privacy.
Usually, Prince William and Kate keep pretty quiet regarding the stories that are published about them, but there was a recent one that they were fairly upset about. Kate addressed them head-on, in court, which resulted in the unsavory rumor about her husband, Prince William, being removed.
Kate Middleton is the future queen consort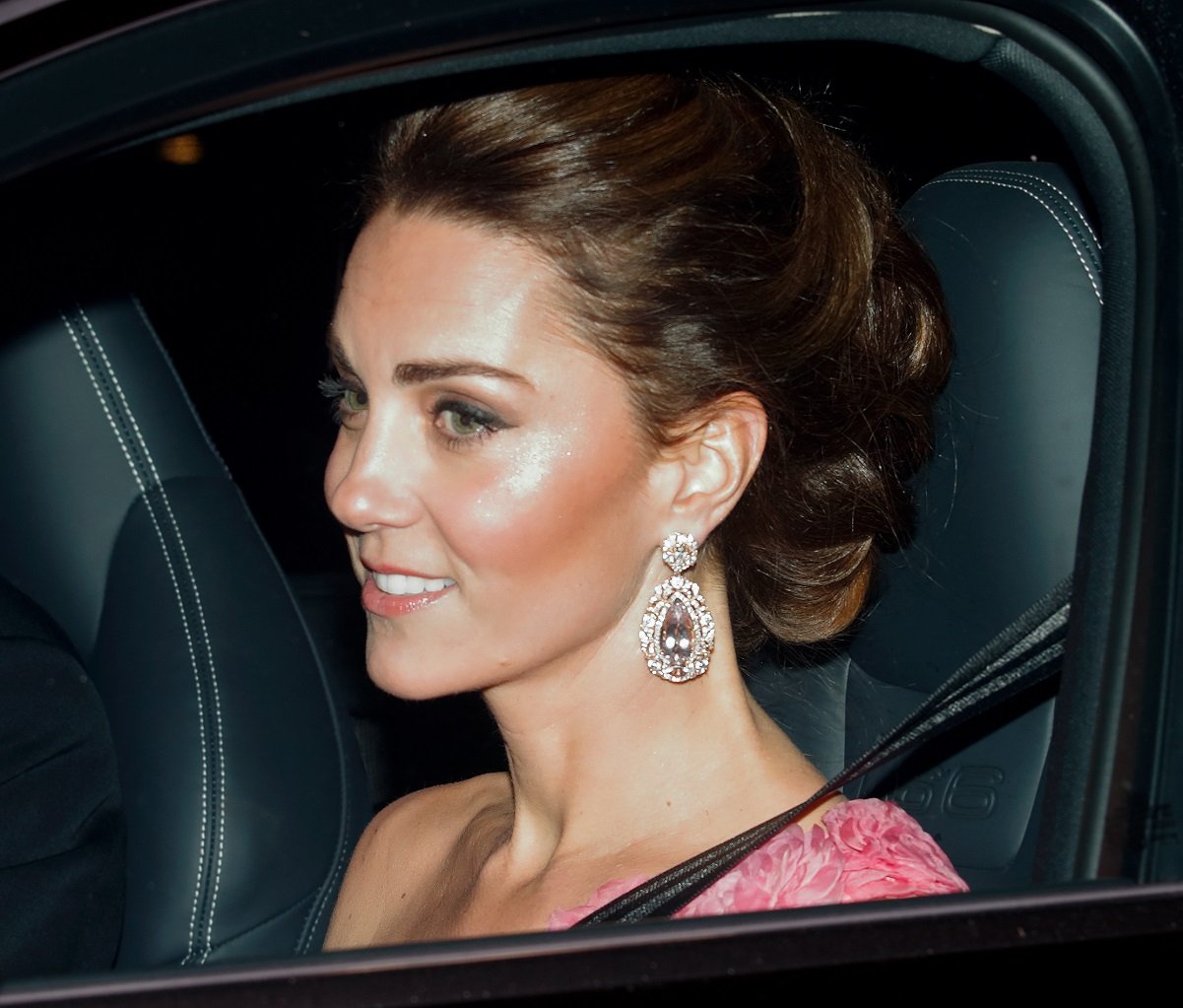 Kate is in the unique position of one day becoming the future queen. She didn't grow up in the royal spotlight, however, coming from a typical family of five, and she lived in The Village of Bucklebury in Berkshire, England.
After going away to college at the University of Saint Andrews, she met and ultimately began dating a young Prince William, and things have never been the same since. The couple married in April 2011, and Kate officially became a member of the royal family.
There is no doubt that all the attention really took some getting used to since as the future queen, she was constantly being followed. Her husband, William, was born into royalty, but it was a whole new world for Kate to navigate.
Even with all the pressure, she took on her royal duties with grace and dignity that exceeded everyone's expectations, more than proving that she is the perfect person to one day be the queen consort.
What happened with the tabloids?
When someone is in the public eye, having stories about them printed in tabloids comes along with the territory. That doesn't mean, however, that they have to put up with inaccuracies and outright lies.
After Meghan and Prince Harry stepped down from their royal duties, fans know that Kate and Prince William had to take on some extra duties in order to fill the void. Tatler magazine published a cover story titled "Catherine the Great" and they blew things way out of proportion regarding Meghan and Prince Harry's royal exit.
The magazine said that they spoke to some of Kate's friends, who said that after Prince Harry and Meghan left, the Duchess of Cambridge felt "exhausted and trapped" as a result.
The article also spoke about Carole Middleton, Kate's mother, saying that she was the "mastermind" behind Kate joining the royal family as the future queen. Fortunately, the section about Carole was edited out, but the report still caused Kate to battle it out with the tabloid in court over the "cruel, sexist and woman-shaming" coverage.
At the time of publication, Buckingham Palace came out to say the piece had a "swathe of inaccuracies and false representations."
Kate Middleton's 'Tatler' victory edits out a rumor about Prince William
It looks like Tatler didn't only falsely report on Kate's mother. Her husband was also mentioned, and Kensington Palace did not take kindly to what they said. According to a royal insider: "The cover story on Catherine contained many comments that were downright cruel. The Palace was not going to let that stand."
Apparently, the tabloid said that Prince William had an "obsession" with Kate's mother after losing his own mother when he was 15, and she was "the mother he never had." A palace insider told BestLife that it is "outrageous to say that Carole has replaced Diana in William's mind."
Kate's victory sets the record state and the duchess is reportedly pleased. "This is a deeply personal victory for Catherine," said an insider to BestLife. "She has endured her share of negative press at the hands of the media, but this was a bridge too far and both Catherine and William were determined to shut it down."