'Kate Plus Date': Who Has Kate Gosselin Dated Since Her Split from Jon
People have a lot of opinions on Kate Gosselin and her family life. Since the end of Kate Plus 8 left the airwaves in 2017, she's kept things quiet on the home front. Now, however, the maligned mother of 8, is ready to jump back into the dating world and she is willing to have it documented for TV. Twin daughters, Cara and Mady, 18, gave their mom a big thumbs up to start dating again, but has she been seeing people all along? Let's take a look back at Kate's dating history and all the men she has been rumored to be seeing since her split with Jon Gosselin.
Bodyguard turned boyfriend, Steve Neild
For years fans have wondered if there was more than just a working relationship between Kate Gosselin and her married bodyguard. The silver fox, Steve Neild has been shown on Kate Plus 8 helping out with everything from basic household chores to setting up toys. Generally speaking, that is not in the job description of a bodyguard and has left fans wondering for years.
Neild was also called in the custody dispute between Kate and Jon Gosselin. Jon Gosselin's lawyers attest that Neild has inside information about the goings-on inside the house, which further fueled rumors that maybe Neild was Kate's boyfriend, not her bodyguard.
Kate Gosselin has vehemently denied the rumors. She insists the pair have a great working relationship and have become friends over the years, but she has carefully squashed any dating rumors.
Jeff Prescott dumped Kate for a 20-something
In 2015 Kate Gosselin got her heartbroken by Jeff Prescott. Prescott, then 52 and Gosselin, then 40, had been dating for nearly a year when the COO of Dreamstime pulled the plug. According to Entertainment Tonight, Prescott left Gosselin for another woman.
Shortly after the split, the millionaire was seen cozying up to a 26-year-old college student. Sources say Prescott ended the relationship with Gosselin primarily because he was uncomfortable with the idea of having their romance shown on television. Gosselin pushed for the romance storyline to be featured. Prescott, who initially agreed, backed out shortly before filming was set to begin.
Kate weighs in on her dating prospects
Kate Gosselin has been open about her lack of a love life. The mom of eight has been outspoken about how little time she has, and how she isn't searching for a romantic partner. She noted in interviews as recently as last year, that if love were to find her, that would be great, but she's unlikely to meet anyone at Target or the grocery store, the only two places she seems to find herself these days.
Can Kate really find love on a television show?
Now that polarizing reality star has signed up to date on television, Gosselin is receiving backlash. Jon Gosselin told Us Magazine that he is doubtful that Kate will find love on TV. He noted that he doesn't think anyone could do it. Instead, he believes it must come about organically.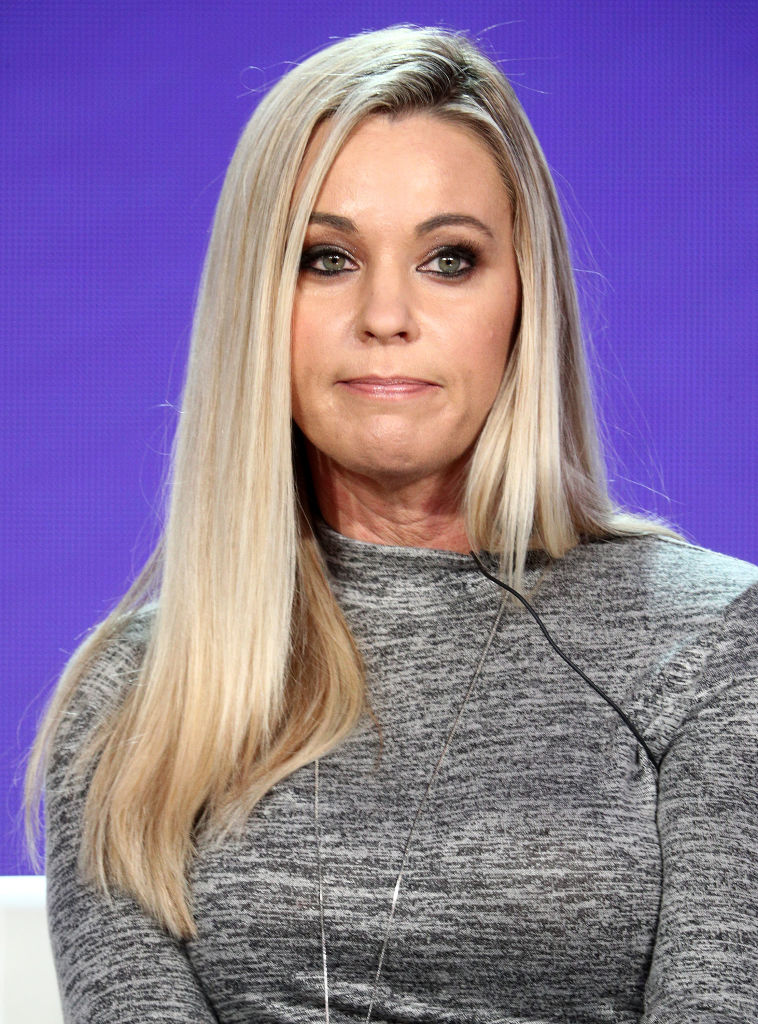 Kate and Jon had a high-profile divorce in 2009, and a nasty custody battle. In 2017, Hannah, one of the couple's sextuplets, decided to live with Jon full-time, leaving her siblings behind. In 2018 Jon was granted physical custody of Collin, 14. The troubled sextuplet had been previously living in a residential treatment center.
Twins, Cara and Mady, 18, are not currently on speaking terms with their father. Mady spoke out recently to suggest it was their decision to stop seeing Jon, and that their mother had nothing to do with it.