Kate Winslet Heard This Every Time She Saw Harvey Weinstein
Kate Winslet is making headlines for saying she deliberately did not thank Harvey Weinstein during her 2009 Oscar acceptance speech. She explained reasons why, including something the disgraced movie mogul said to her every time he saw her.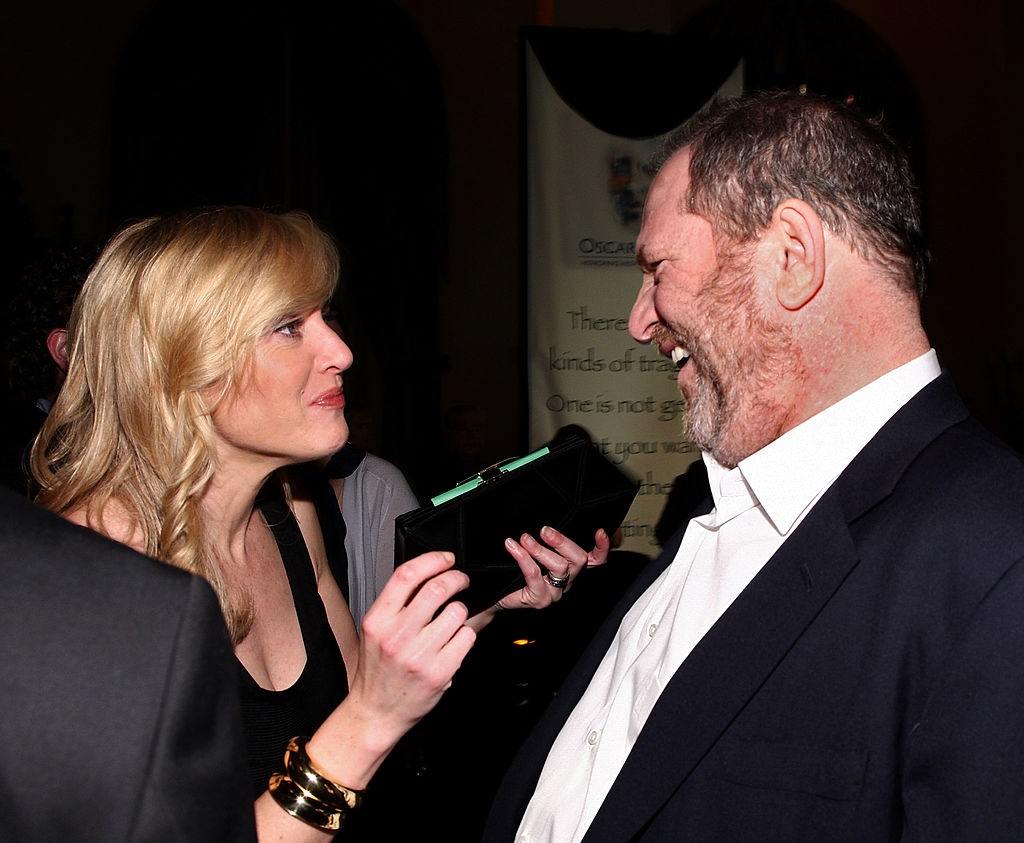 Winslet made her first movie, psychological drama Heavenly Creatures, for Weinstein's company Miramax Films. Weinstein went on to bring up this fact every time Winslet saw him, she told LA Times Saturday in an interview.
"For my whole career, Harvey Weinstein, whenever I've bumped into him, he'd grab my arm and say, 'Don't forget who gave you your first movie.' Like I owe him everything," Winslet said in the interview. "Then later, with The Reader, same thing, 'I'm gonna get you that Oscar nomination, I'm gonna get you a win, I'm gonna win for you.'"
During her Oscars acceptance speech for winning lead actress in The Reader, Winslet thanked 19 people, but did not mention Weinstein, whose company financed and distributed the movie. "That was deliberate. That was absolutely deliberate," Winslet said during the interview.
"I remember being told. 'Make sure you thank Harvey if you win.'" Winslet said. "And I remember turning around and saying, 'No I won't. No I won't.' And it was nothing to do with not being grateful. If people aren't well-behaved, why would I thank him?"
Actress Ellen Barkin reacted to Winslet's interview on Twitter:
Any actress who knows Kate Winslet, knew for certain that her omission of weinstein from her Oscar speech was no accident. I jumped off my sofa, fist raised, shouting Yes! Yes! Yes! I believe she is the only person to have ever done this. You go, woman!

— Ellen Barkin (@EllenBarkin) October 15, 2017
In the interview, Winslet described Weinstein as "bullying and nasty," and "very hard to deal with." Weinstein called her female agent a vulgar name on the telephone every time they spoke, Winslet said.
Weinstein badgered the director and producers of The Reader to get the film completed in time for the 2008 Oscar season – including pressuring producer Sydney Pollack about it on his deathbed and harassing the late producer Anthony Minghella's widow, LA Times reported.
On Oct. 6, The New York Times reported allegations of sexual harassment against Weinstein by multiple women. Reports made by more women surfaced since then, with 32 women having come forward to date with claims of sexual misconduct or rape against the disgraced movie mogul.