What Is Katheryn Winnick's Net Worth?
Katheryn Winnick is a Canadian actress, director, and producer. Winnick is well known for her role as Lagertha in the critically acclaimed series Vikings. She plays the first wife of Ragnar Lothbrok (Travis Fimmel) and is the mother of Bjorn Ironside (Alexander Ludwig). Her lead role in the show has made Winnick a household name as the fierce and passionate Lagertha who will do anything for what she thinks is right for her people, including murdering anyone that stands in her way. What is Winnick's net worth and what other roles is she known for?
Katheryn Winnick has 2 black belts
Winnick was born in 1977 in Etobicoke, Ontario, Canada. She attended local schools in Canada, though not much is known about her early education or life. She attended New York University. She also has a great love for martial arts and began her training at seven years of age.
She earned a 3rd-degree black belt in taekwondo at the tender age of 13. She even has an additional black belt that's 2nd-degree in karate, according to IMDb. She actually opened her own martial arts school at just 16-years-old. She went on to have three of these schools.
Winnick has won numerous awards and accolades
Winnick has won numerous accolades for her role as the shieldmaiden Lagertha. She has received the Women's Image Network award for best actress in a drama series in 2018. She has also been nominated for a Critic's Choice Award for best supporting actress in a drama series, as well as a Golden Maple Award for best actress in a TV series.
What other roles has Winnick played?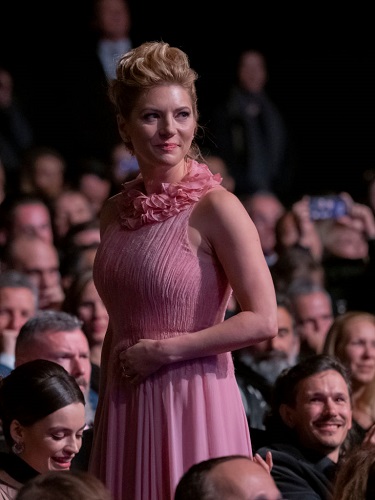 Winnick is no stranger to the screen. She has appeared in numerous movies and television shows. A few series she has been a part of include Person of Interest, House, CSI: Crime Scene Investigation, Law & Order, Bones, and more. She has also been in films including Love & Other Drugs, Killers, and Stand Up Guys.
What is Katheryn Winnick's net worth?
Winnick has a net worth of $2 million. She will be in the final season of Vikings, which ends with the upcoming season 6. Winnick is known throughout the world by fans as Lagertha, the Viking queen we all deserve. In the final season, she is supposed to be much older than the actress is in real life, and because of this, they had to take drastic measures to properly age the young actress.
Winnick told ET, "It was a bit challenging because we wanted to age her, so I actually went through two-and-a-half hours of prosthetics before every shoot," explained Winnick. "We ended up doing latex on the eyes and the neck to be able to show the progress of age. Hey, she's a granny now."
Winnick will direct an episode of 'Vikings'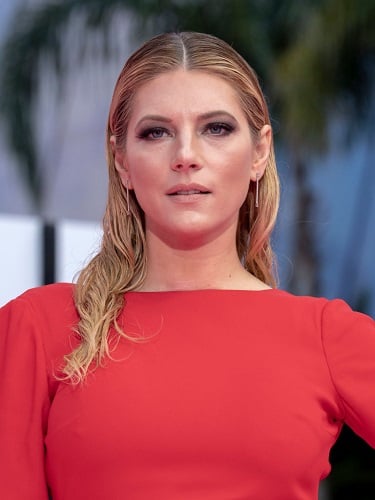 Winnick will be directing an upcoming episode of season 6, to the delight of fans everywhere. Not only is Winnick an actress, but an excellent director as well. This isn't her first time in the director's seat either. Winnick recently completed filming for a new Netflix series, Wu Assassins, in which she acts, co-executive produces, and directs an episode of the series. The show is due sometime this year.
There isn't yet a date set for the final season of Vikings, but fans can catch Winnick as Lagertha on the hit series very soon.