Kathie Lee Gifford Made This Life Change To Overcome 'Crippling Loneliness'
Kathie Lee Gifford, former co-host of Today with Kathie Lee and Hoda, has a very full plate since leaving the show in April. With a host of projects in the works and now planning two weddings – one for son Cody and the other for daughter Cassidy – the former talk show host is loving life with her creative projects and new home in Nashville, Tennessee.
Gifford's new lease on life comes on the heels of experiencing a long stint of loneliness, especially after the deaths of her husband, NFL Hall of Famer Frank Gifford in 2015, and her mother shortly after.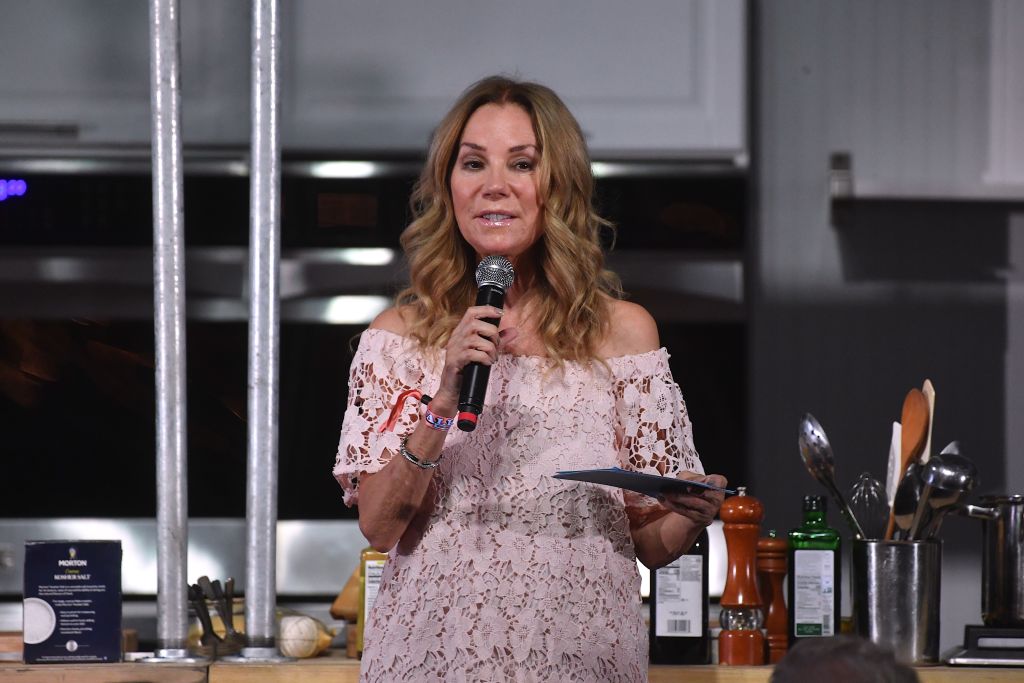 Two kids, two weddings
The former Today star recently announced the engagement of her daughter Cassidy to boyfriend Ben Wierda on Instagram. "So thrilled to announce that my beautiful daughter, @cassidygiff is engaged to a wonderful man, Ben @letsgetwierda," Gifford wrote on social media alongside a pic of the beaming couple. "Still can't stop sop [sic] smiling!! My kids ARE SO HAPPY!! Makes me one HAPPY MAMA."
Just months earlier, Gifford posted a pic of her son Cody and his longtime girlfriend Erika Brown with the same news. "My son is engaged and I couldn't be happier for him and [Erika]," Gifford wrote on Instagram in May.
Now that both her children from her 29-year marriage to Frank are adults, Gifford acknowledges the shift in her role in their lives. "They're both great human beings who realized that their mama needs them now more than they need me. They come home a lot, and it means the world to me," Gifford said, as reported by People. "When your children ultimately become your dear friends, you know you've made a switch in the relationship."
Many losses at once
Gifford had been struggling with loneliness since the death of her husband in August 2015. With her mom passing shortly after and her kids living in other states, she knew she needed to make a change so she would not be consumed by desolation.
"If you're not careful, what you've lost in life can define you. It's so much healthier to be defined by what you still have," she said in March, according to Today.com. "I found myself dealing with crippling loneliness. I had to make a move to someplace physically, and I had to make emotional moves and spiritual moves. You gotta make new memories or the old ones are going to kill you."
She realized that staying in the same house in Connecticut that she shared with her husband for so many years was part of the problem. "That huge beautiful memory-filled home was like a morgue to me," she told The Tennessean, as reported by USA Today.
Moving on to a new life
Now thriving in her new home down south, Gifford reveals she relocated for professional reasons as well as personal ones. "I moved here because I was dying of loneliness," she shared.
Now in the heart of a bustling creative environment, Gifford is working on the projects she's longed to embark on but didn't have the time. "Here's the bad news — I'm a widow, an orphan, and an empty nester," the former television personality said. "The good news is, I have the freedom of a widow, an orphan and an empty nester. I've got all the time to spend my days writing. I'm having the life I could've only ever dreamed of."
Now working with songwriters, producers, Christian and country artists, Gifford has a plethora of professional irons in the fire. Her projects include songwriting with country stars Brett James, Kelley Lovelace, and Stephanie Bentley; writing a children's book; producing television movies for Hallmark; and finding distribution for the film Love Me to Death which she wrote, produced, and co-starred in with comedian Craig Ferguson.
In a recent visit to the fourth hour of the Today Show, Gifford beamed as she described her new hometown. "There's a different culture down there. It's a culture of kindness in Nashville," she raved, according to People. "They are authentically kind. They are joyful, they have so much fun. I wake up and there are church bells ringing all around me. It's just a different attitude."
Fans of Gifford are thrilled for her newfound happiness!
Read more: Kathie Lee Gifford Reveals the Workout that Got Her in Killer Shape