Katie Holmes and Jamie Foxx Relationship Heats Up as They Vacation In Miami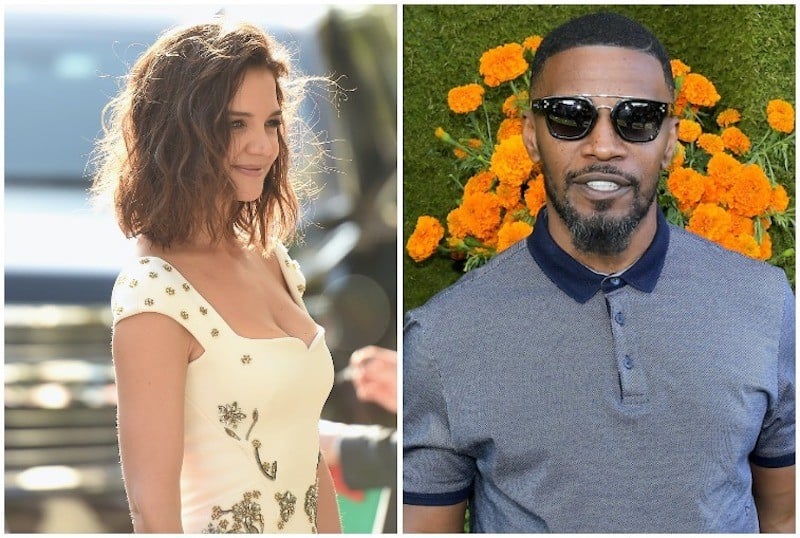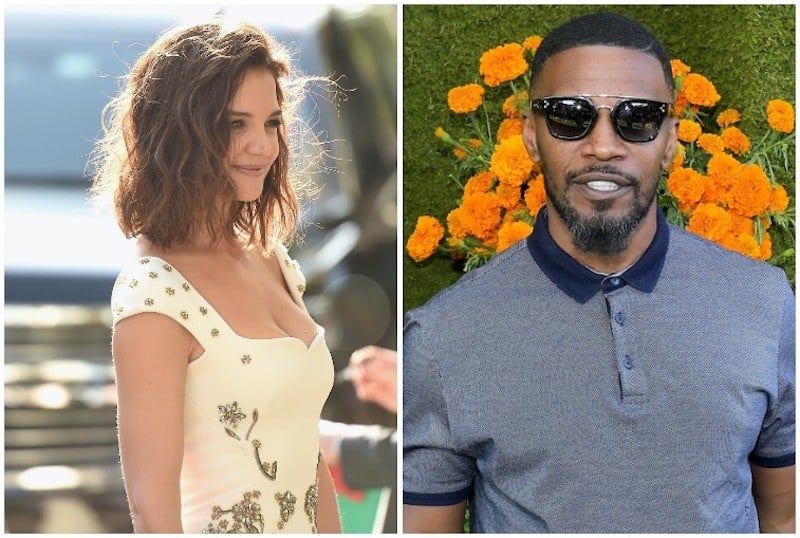 Things keep warming up between Katie Holmes and Jamie Foxx!
The couple is spending this holiday season enjoying each other's company while vacationing in Miami.
Foxx and Holmes look to be so in love
Katie Holmes and Jaime Fox are taking in as much of their vacation as they possibly can.
The actors were recently spotted riding the waves on jet skies while in Biscayne Bay.
Photos of the couple come one day after Foxx and Holmes were spotted aboard an $8 million luxury yacht sharing a passionate kiss with Holmes in a black bikini and Foxx looking relaxed in a white t-shirt.
The couple has kept their relationship under wraps
Jamie Foxx and Katie Holmes' relationship stems back four and a half years after the two were first spotted together in 2013.
They met a Clive Davis' annual Pre-Grammy Awards Gala and apparently hit it off right then and there. It has been said that the two sat with each other the entire night though arriving at the star-studded event separately.
The couple first made headlines when they danced together at an event in East Hampton, New York in 2013.
The year prior, Katie Holmes filed for divorce from her then-husband Tom Cruise. After six years of marriage, Holmes decided to put herself back on the market and fell into the arms of Oscar winner Jamie Foxx.
It has been said that the two were just friends and enjoyed each other's company. A source revealed, "Jamie and Katie are friends and have been for a long time. They are two adults who are attractive and single, and so apparently conclusions will be drawn. But contrary to those conclusions, they're not about to run off and make some serious commitment."
Holmes and Foxx have been spotted together many times over the years and have been hesitant when it comes to revealing the status of their relationship.
Us Weekly confirmed in 2015 that the two were in fact dating and have been for two years.
Just this past September, the two celebrated the actor's 50th birthday in Los Angeles.
Just a few weeks ago, Holmes celebrated her birthday with Foxx in New York City as they enjoyed dinner together.
Everyone thinks they are secretly engaged
There have been a few instances when fans speculated that Katie Holmes and Jamie Foxx were secretly engaged or even married.
A rumor surfaced in 2016 after the actress was spotted wearing a diamond ring and Foxx was spotted wearing a gold wedding band. A source revealed that the couple was not married or engaged. Maybe they were promise rings, fingers crossed!
The duo has taken time out of their busy schedules to spend time with one another. While Foxx was filming the new Robin Hood movie, Katie Holmes met up with him at his hotel and later spent some time walking the beach together.
In recent months, the couple has gone more public with their relationship and are no longer hiding their feeling towards each other. They look to be very happy together and are currently enjoying their New Years Eve weekend getaway!