Katy Perry: Her Top 15 Most Controversial Moments
The pop star has undoubtedly had many big hits dominate the charts. She has also matched them with some insane performance outfits. But when Katy Perry's not making people dance or in awe of her costumes and hair, she still finds ways to keep them talking about her — for better or for worse.
There have been multiple times when she has been accused of being racist or homophobic. Sometimes this is coming from her music or how she choose to dress. Other times it's from people who have actually met her or what she posts on social media.
So what are the moments that have caused Perry to be in hot water and the subject of public outrage? Here are her top 15 most controversial moments so far ranked by what got the least to the most outrage from fans.
15. The 'I Kissed A Girl' controversy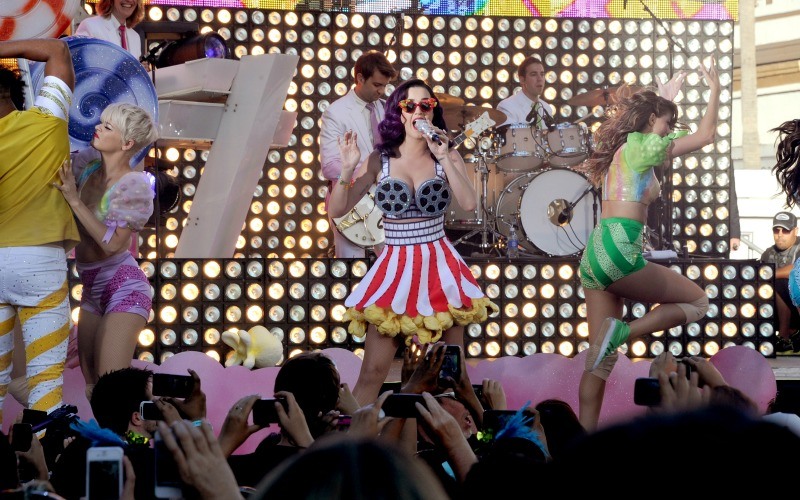 The singer became a star with her hit, "I Kissed A Girl," but not everyone was a fan of its message. Some people in the LGBTQ community claimed the song was homophobic because it was seemingly about a straight girl "acting" gay. Others hated the song because it promoted women kissing women.
The singer eventually won the National Equality Award for the song and gave a little more insight into what it's about in the acceptance speech. "I'm just a singer-songwriter, honestly. I speak my truths, and I paint my fantasies into these little bite-size pop songs," she said, according to Vanity Fair. "For instance, I kissed a girl and I liked it. Truth be told, I did more than that."

14. Her Obama joke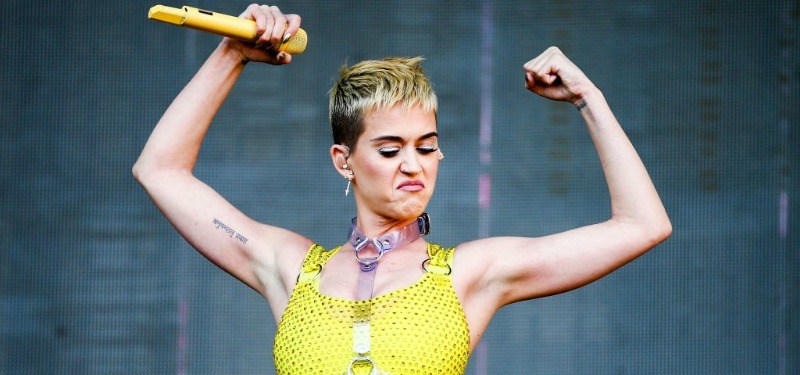 The singer is known for her jet black hair, so she surprised many when she decided to cut it short and dyed it blonde. One fan actually told her she missed her hair and Perry responded with a weird joke. "Oh, someone says, 'I miss your old black hair,'" she said on Instagram live, according to AOL. "Oh, really? Do you miss Barack Obama as well? Oh, Okay. Times change. Bye! See you guys later."
It seemed like she might have known the comment wouldn't go over well, because she quickly ended the stream. "I should leave now," she continued. A friend who was with her said, "Okay, you're cut off." After that, there was some backlash over what the singer said.
13. Her collaboration with Migos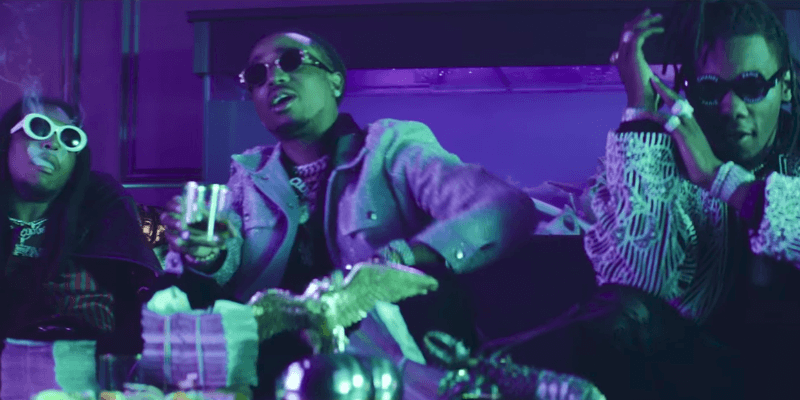 One of the biggest hits from her newest album is "Bon Appétit" featuring Migos. A portion of her fanbase wasn't happy about this given she has been an ally to the LGBTQ community, according to Perez Hilton, because Migos has been accused of homophobia in the past.
For example, when rapper iLoveMakonnen came out, member Quavo responded by saying "This world is not right." The singer never publicly addressed this backlash.
12. When she wore a controversial designer's dress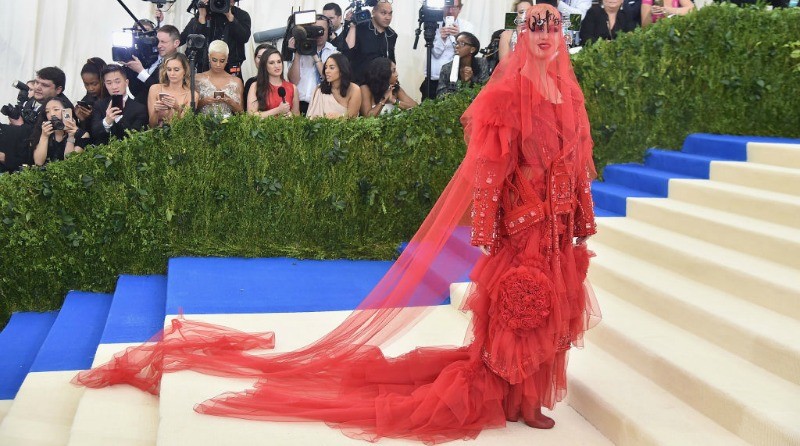 The Met Gala is known to be the event where celebrities can show off their wildest looks. In 2017, Katy Perry had one of the craziest in her John Galliano for Artisanal Maison Margiela gown. She not only made headlines for how out-of-the-box it was, but also because the designer, Galliano, was previously fired for going on an anti-Semitic rant in 2011, according to the Telegraph. The public that was privy to this information wasn't happy that the pop star decided to work with him anyways.
11. Her Hindu Goddess post
The singer shared a picture of a Hindu goddess on her Instagram with the caption "current mood." The post didn't go over well with everyone, and many said it was offensive to those of the Hindu culture. This was another backlash that she never really responded to.
10. Her backup dancer feud with Taylor Swift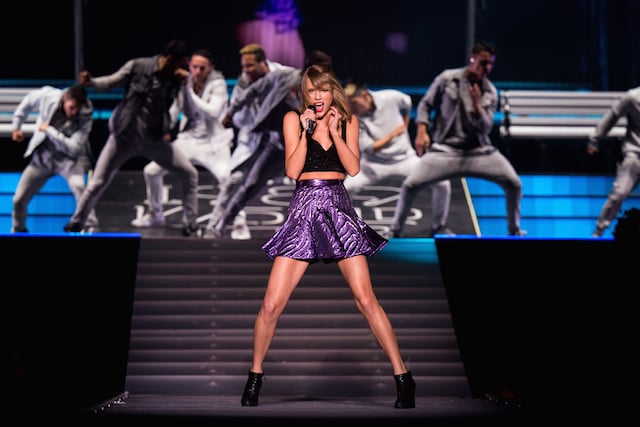 Katy Perry and Taylor Swift were once on good terms, but that reportedly stopped when they began feuding over backup dancers. Three dancers left Taylor Swift's Red album tour early to work on Katy Perry's Prism tour. This led to Taylor Swift talking cryptically about her enemy.
"She did something so horrible. I was like, 'Oh, we're just straight-up enemies'. And it wasn't even about a guy! It had to do with business." she said in an interview. She never named names, but it wasn't hard to figure out given Katy Perry tweeted not long afterward, "Watch out for the Regina George in sheep's clothing…"
9. Her sunflower dress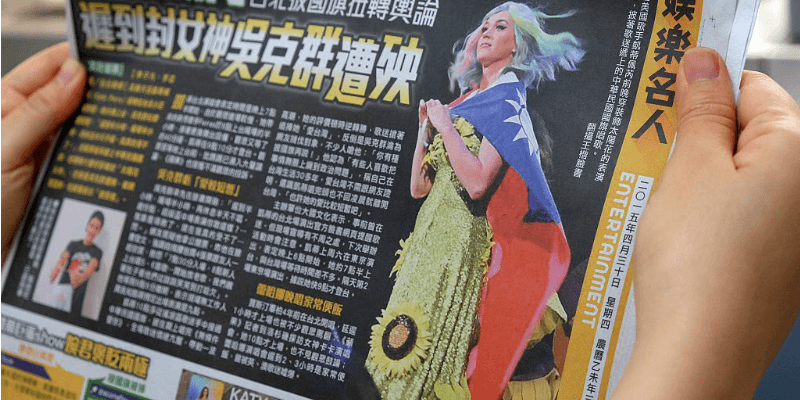 When the singer performed in Taipei, she performed in a sunflower dress and had sunflowers surrounding her. This was taken as a reference to Taiwan's Sunflower Student Movement, which protests the occupation of Taiwan's parliament in the previous year.
She also used Taiwan's flag as a cape in the middle of her performance. According to E! News, this offended many Chinese fans.
8. She has been accused of using the N-word regularly

Producer Mano, or Million Dollar Mano, tweeted in 2013 that the pop star would regularly use the N-word and even referred to him while using it. He explained in further tweets that this happened in a club in Paris and he was offended. He said she started calling him and his cousin the slur and they asked her to stop. He also claimed she didn't understand why they found it offensive. The producer has since deleted his account.
7. She is accused of plagiarism
The pop star's huge hit, "Roar," was pretty inescapable for a time, but that's also what led to many noticing some similarities between the song and Sara Bareilles' song "Brave." The melody wasn't the only thing accused of being ripped off either.
DJ Dillon Francis also noticed the lyric video for "Roar" was very similar to his clip for "Messages" and tweeted about it. "@katyperry steals my 'Messages' music video idea … What the f*ck?" he wrote, according to The Daily Mail.
6. Her wedding to Russell Brand was accused of disturbing wildlife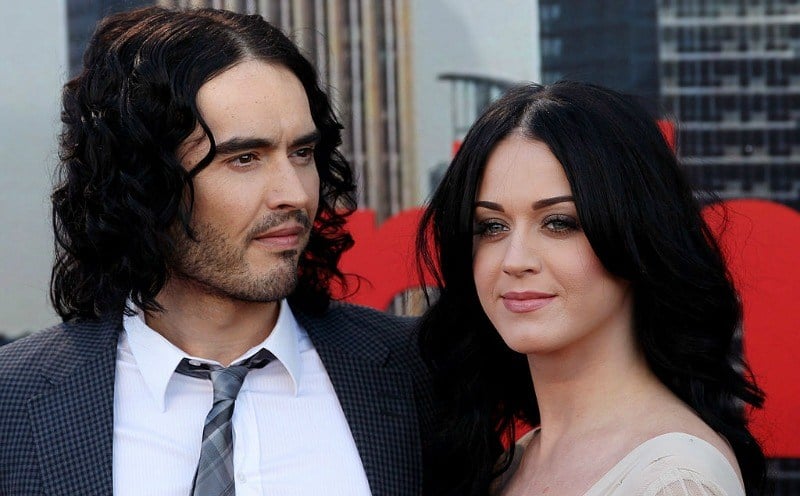 The celebrity couple decided to tie the knot in India in 2010. However, not everything went smoothly. According to Glamour, they were accused of extreme noise violations and disturbing the wildlife. "In spite of wildlife laws being violated by the hotel administration, Katy Perry, Russell Brand and their guests, the district administration, and forest department did not take any action against them," said Akshay Sharma, the founder of a national park that was close to the ceremony.
A field director, however, said that the wedding wasn't a disturbance. "The allegations are ridiculous and useless because no violation of any of this ever happened. There was no disturbance, no drinking or smoking, they had no loud music," said Raghuvir Singh Shekhawat.
5. Her fight to buy a convent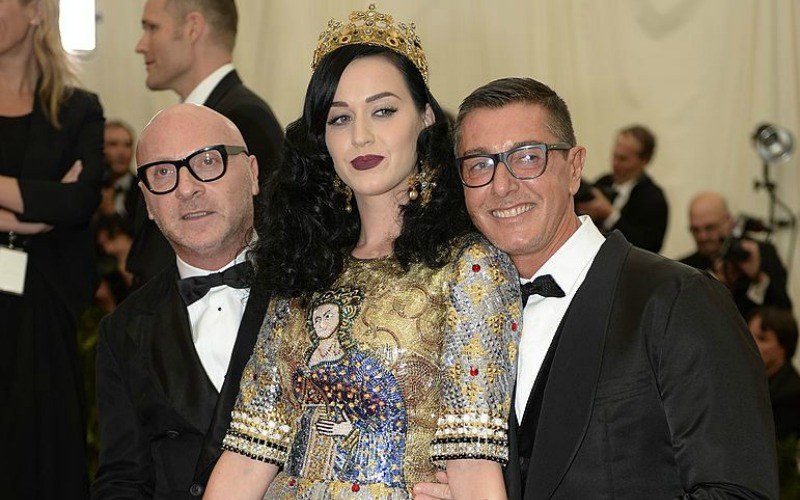 The singer wanted to buy a 22,000-square-foot Mediterranean mansion that was being used as a convent. The nuns were ready to sell it to the pop star, however, The Roman Catholic Archbishop tried to fight them on it. In the end, the judge ruled that the nuns have the right to the title of the property, therefore Katy Perry is free to buy it.

4. Her Met Gala Instagram post
The controversy didn't end with the singer's choice of designer. She also decided to post a picture of a print copy of The New York Times after the Met Gala with the caption "All the news that's fit to print." But many found it distasteful, since it seemed like she was bragging about her dress when the same page also shows an officer on fire.

3. Her geisha costume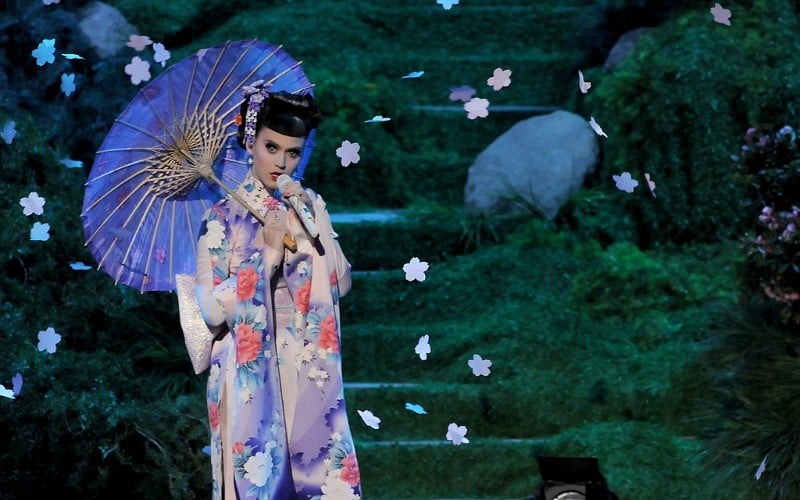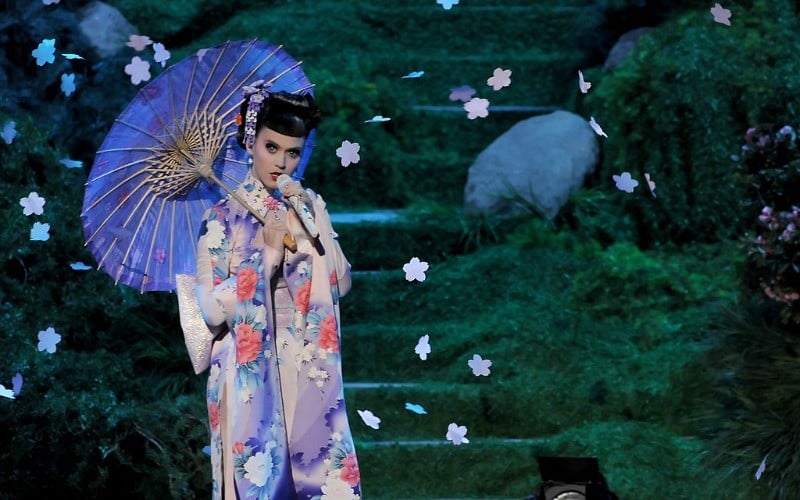 The pop star performed "Unconditionally" at the 2013 American Music Awards. But the performance caused some backlash given she decided to dress like a geisha for it. Many accused her of cultural appropriation for wearing the costume. However, she didn't respond to the outrage.

2. She was accused of dissing Britney Spears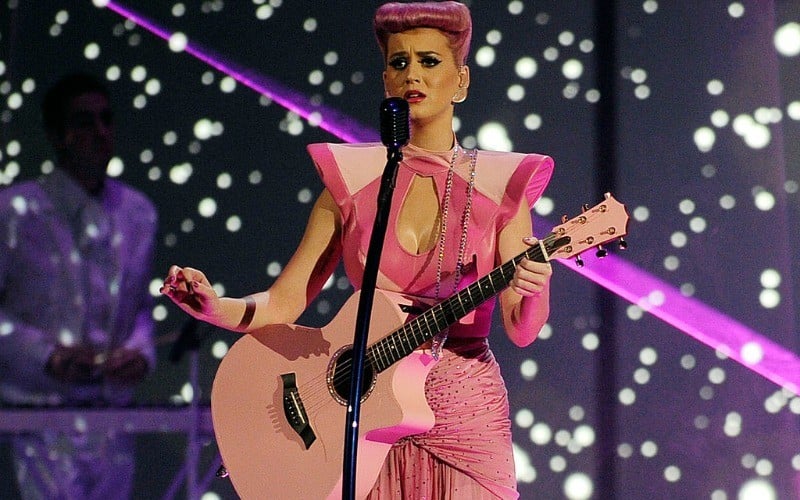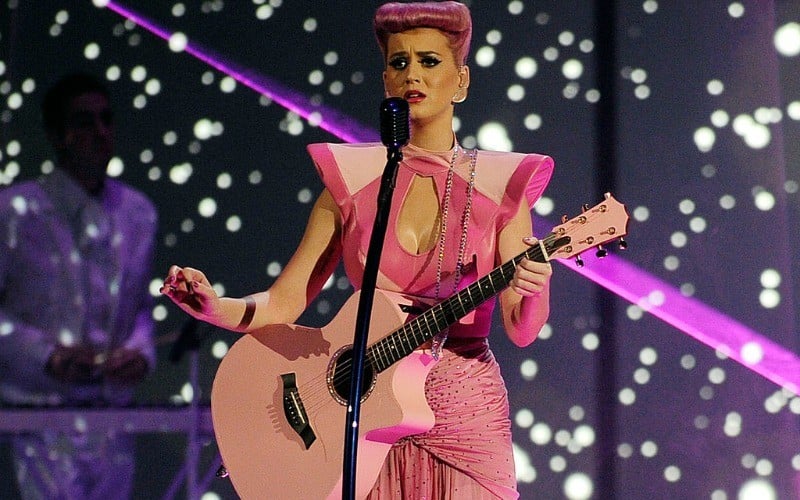 The pop star was on E! Live From the Red Carpet when she talked about her break from music. "It's called taking care of your mental health," she said, "I haven't shaved my head yet." A lot of Britney Spears fans didn't take kindly to the singer referring to Spears's mental breakdown, during which time she famously shaved her head. This actually led to #KatyPerryIsOverParty to trend on Twitter.

1. Her Sesame Street appearance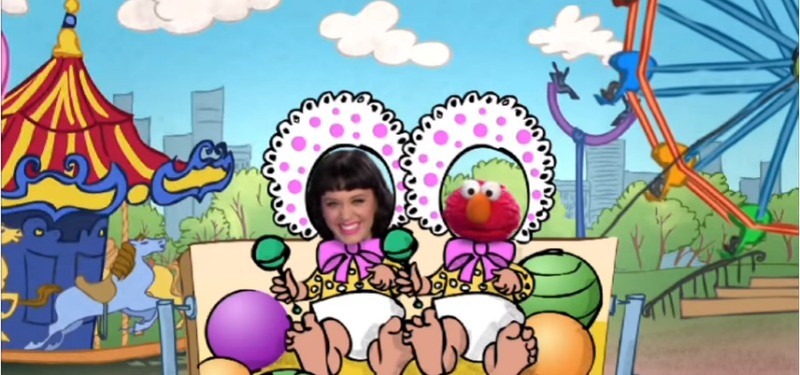 It's not uncommon for celebrities to appear on Sesame Street. But when Katy Perry came on the children's show to sing "Hot N Cold," there was some outrage over the dress she wore. Parents wrote emails saying the outfit revealed too much cleavage. The show ended up cutting the segment, according to Momtastic.
Follow Nicole Weaver on Twitter @nikkibernice
Check out The Cheat Sheet on Facebook!