Keanu Reeves Is at the Center of a Battle Between Marvel and DC
Keanu Reeves has found himself in the middle of an epic tug-of-war between Marvel and DC. The actor, who has become an internet legend over the course of his 35-year career in Hollywood, has reportedly gotten offers from both studios to appear on the big screens. But does DC have the upper hand to snag Reeves before Marvel?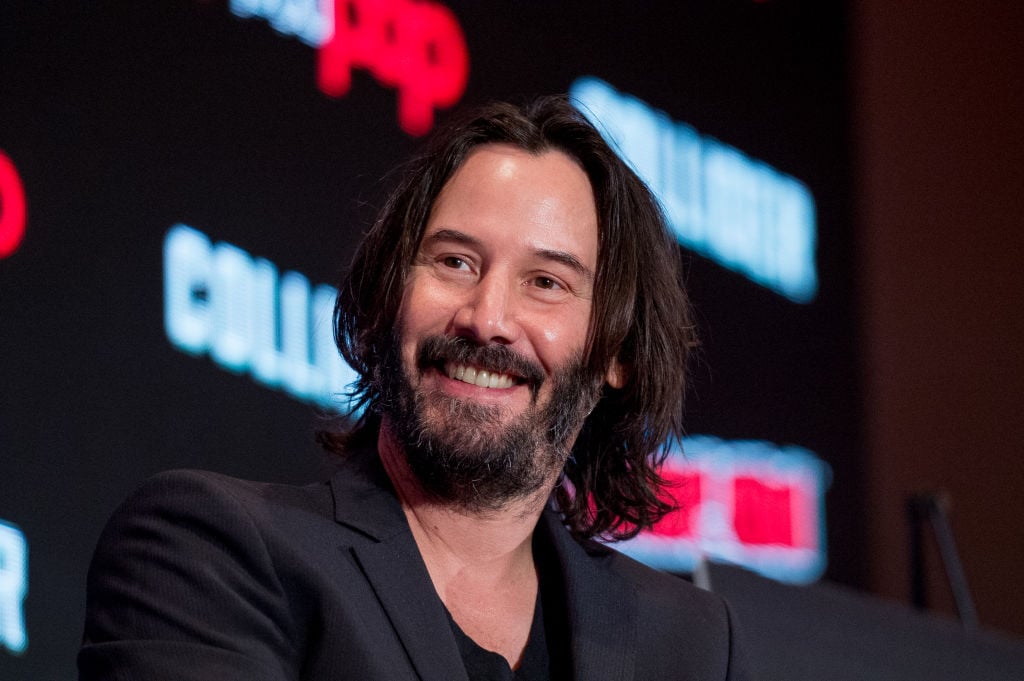 Reeves set to reprise iconic roles
Following another successful outing in the John Wick franchise and a cameo in the blockbuster, Toy Story 4, Reeves is set to reprise some of his most iconic roles to date. The actor is currently finishing up Bill & Ted Face the Music, in which he plays Theodore "Ted" Logan, a role he hasn't touched since the early 1990s.
According to We Got This Covered, Keanu Reeves is also scheduled to appear in another Matrix film, though details of the project have not been released. While Reeves has a packed schedule ahead of him, another one of his old roles is creating a lot of tension between DC Films and Marvel Studios.
Sources claim that Warner Bros. and DC are looking to bring Reeves back for a sequel to the 2005 movie, Constantine. If that happens, then Reeves would be returning to the DCEU in a big way.
There are plenty of fans who would love to see Reeves reprise the part of Constantine, but doing so could prevent Reeves from landing an even bigger part with Marvel.
Marvel tries to woo Keanu Reeves
Marvel president Kevin Feige has not been shy about his attempts to bring Reeves into the MCU. Feige previously revealed that he talks with Reeves all the time about new Marvel projects. Unfortunately, they have yet to find a role in the MCU that fits him.
Fans, of course, have speculated on what parts they would like to see Reeves play. This includes Silver Surfer, Adam Warlock, Wolverine, Namor, Moon Knight, and Shang-Chi, to name a few. Fans have even created some interesting artwork for each role, all of which are pretty amazing.
Although it sounds like Marvel wants Reeves to join the MCU, they better act quickly before DC snags him. If DC convinces Reeves to play Constantine in a sequel, the chances of Marvel getting him are very slim.
Sources believe that one of the reasons DC and Warner Bros. are doing another Matrix film is because they want to keep Keanu Reeves close. There is no telling what Reeves has planned, but he certainly has plenty of options at his disposal.
Will Reeves reprise Constantine role?
There are a lot of questions surrounding a Constantine reboot. The original movie was met with mixed reviews upon release but later garnered a following among comic book fans.
There are rumors that DC is thinking about bringing Constantine back in an upcoming Deathstroke film or the New Gods movie. Colin Farrell was an early frontrunner for the part, though those plans are off the table.
Considering Keanu Reeves's recent success with John Wick and Toy Story 4, there is a strong chance that DC wants him back more than anyone else. Whether or not Reeves wants to reprise the role, of course, is yet to be seen.
Will Reeves cameo in The Eternals?
Black Widow, the next movie in the MCU, doesn't open in theaters until the spring of next year. After that, Marvel is planning on releasing a new franchise in The Eternals – a film that could be a perfect opportunity to snag Reeves.
Marvel has not revealed what part Reeves could play in the movie, which already has a stacked cast. The film features Richard Madden (Ikaris) and Angelina Jolie (Sersi) as two of the main leads. Ma Dong-Seok and Kumail Nanjiani have also joined the project.
The Eternals is reportedly going to be set in the 1970s and will be an origins story. The main antagonists in the film are the Deviants, which are also featured in the original comics.
Keanu Reeves has not commented on the rumors surrounding his return to DC or taking on a new role with Marvel.