Keanu Reeves' 'John Wick' Director Called Actor's Dedication to His Roles 'Incredibly Rare'
Keanu Reeves is dedicated to his movie roles, according to the John Wick director.
Keanu Reeves' John Wick director raved about the actor's level of dedication to his movie roles, calling it "incredibly rare." Reeves has his own theory about why he puts so much time and effort into preparing for movies — he says he has "no life."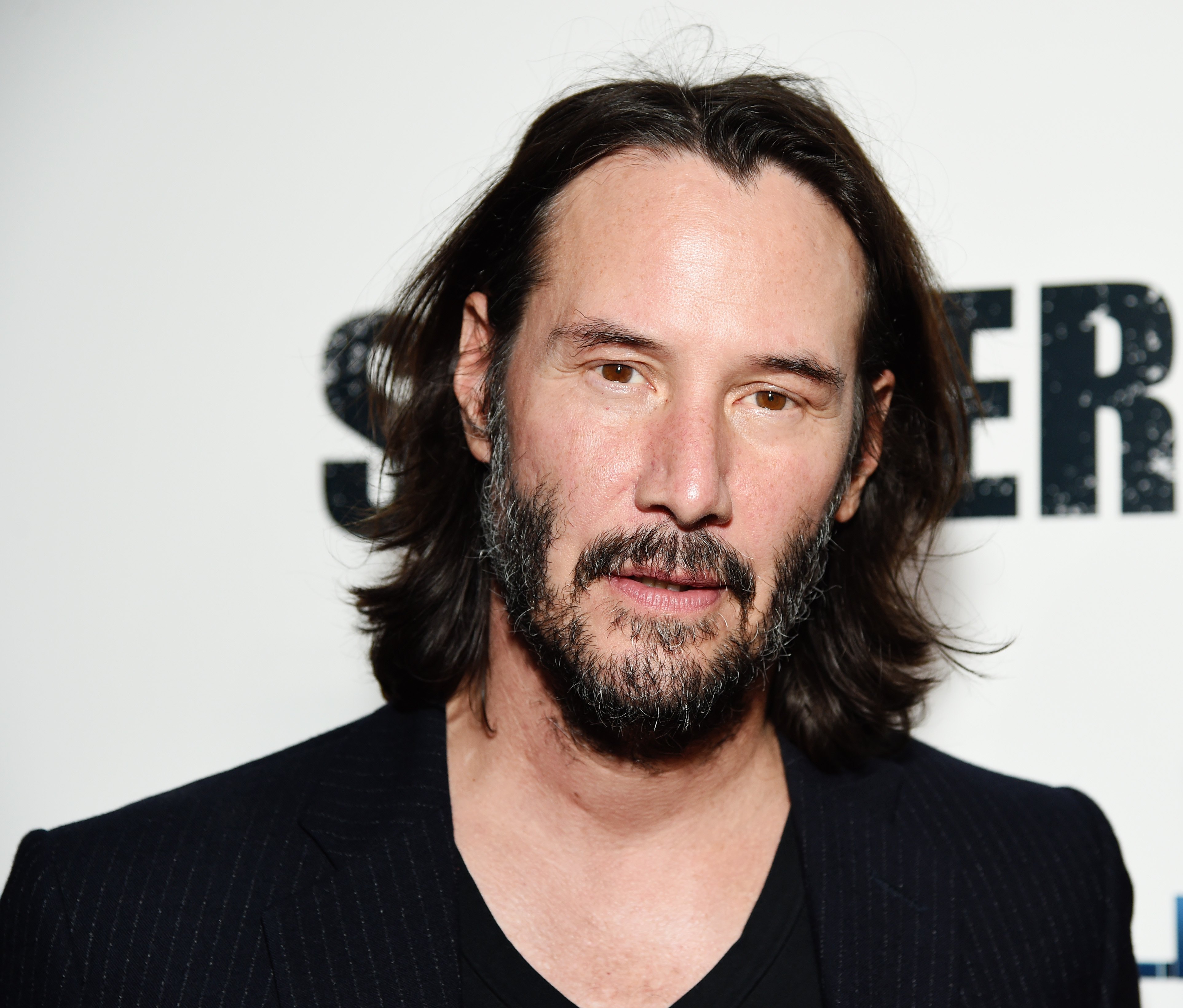 'John Wick' director praised Keanu Reeves for his dedication
During a 2017 interview with Esquire, Reeves' John Wick director, Chad Stahelski, explained how Reeves commits a lot of time to learn everything he needs to for a role.
"That level of dedication is incredibly rare," Stahelski explained. "It has nothing to do with being lazy or work-shy. It's a choice. It's about what level of commitment an actor or an actress is willing to make for a project."
"Keanu's all or nothing," the director shared. "He's willing to give up six months of his time to train for a role. Some people would try and get another film in, or work two."
Stahelski knows first-hand that level of commitment, as he was Reeves' stunt double in The Matrix films. Reeves trained for six months for The Matrix to become an expert at learning everything necessary to play Neo.
Stahelski noted, "When I first met him he'd had surgery and he was doing kung-fu in this big, cold warehouse with a neck brace on. I knew he was a serious guy. That set the standard for the rest of our relationship. "
Keanu Reeves loves preparing for movies and claims he has 'no life'
The director said that Reeves's level of commitment can apply to anything because Reeves makes becoming an expert in any area a priority.
He pointed to a video of Reeves training to learn his John Wick skills. "That YouTube footage is four months' worth of three-gun training. In a non-movie way, what Keanu is doing in that video is competitively impressive," he explained. "Real guns, real bullets, hitting real targets. If you told him to go learn how to crochet, he'd go and be an expert in that. That's just what he's like."
Reeves had a pretty simple explanation for why he commits so hard, sharing that it's part of "the pleasure" of doing movies. Plus, he explained, he has "no life," so pouring himself into his work isn't that big of an ask.
"Yeah. I don't have anything better to do! I have nothing going on! I have no life! It's just going to work and preparation," he said.
Reeves trained seriously for other roles
Reeves has impressed other directors with his preparation for roles over the years. When he turned down the opportunity to do Speed 2, he performed Hamlet at a theater in Winnipeg, Canada. His director Lewis Baumander recalled that Reeves had all of his 1,476 lines memorized as well as the other actors' lines.
Kenneth Branagh, who directed Reeves in Much Ado About Nothing, had plenty of praise for Reeves's work ethic as well. "He practiced some speeches while doing press-ups. His incredible keenness reminded me of an army cadet," he recalled.