Keanu Reeves: Next In Line for 'James Bond'?
We all know Daniel Craig is done playing James Bond, even if some might call age bias just because he's heading into the age bracket Roger Moore and Sean Connery were when playing the role in their later years.
While some still think Craig is the perfect Bond, the actor says himself he may not continue because they aren't fun anymore.
Though we now know Lashana Lynch is officially next in line to portray 007, one day she, like Craig, will retire from the role. Someone else is going to have to step in.
Enter Keanu Reeves as a possibility, and also as one of the most respected people in Hollywood at the moment. With his prowess as John Wick lately, we're starting to see rumors percolate about Reeves making a good Bond.
Despite many still wanting Idris Elba as the next 007, hiring Reeves would have to break some serious cinematic traditions.
Hollywood wants Reeves for everything now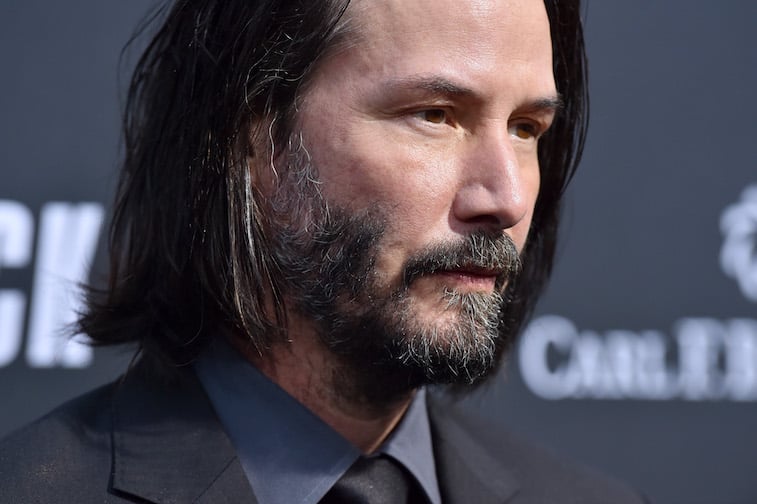 If you're rolling your eyes at the prospect of Reeves being considered for James Bond one day, we don't necessarily blame you. Rumors are ubiquitous about Hollywood wanting Reeves for every possible movie property, including the MCU.
He'll have to turn into more than one person to handle all these projects if he can't say no to them. Then again, he's proving he can do virtually anything thanks to showing up in numerous new movies and streaming projects, usually more than memorably.
There's a lot of social media chatter from renewed Keanu fans who want to see Reeves as the British double agent. Some of those fans even started a Facebook page to show their support and wave a flag to the franchise's producers.
Should such a thing happen, it would have to break some James Bond traditions the production team has always said wouldn't be broken.
Would Reeves as Bond be British, or American?
Based on the track record of those hired to play James Bond, they all have to be natives of the U.K. to qualify. This stipulation has held for almost 60 years, even if we know movie rules are meant to break in the times we live in.
Would Reeves have to acquire a British accent? Those of you who know Reeves' career well enough would know many thought he mangled his British accent in the 1992 film Bram Stoker's Dracula.
Yes, Reeves was still growing as an actor then. Still, it's hard to deny it was unintentionally funny hearing him try to bury his Californian accent.
In a scenario where he'd play Bond, they'd almost have to make him American to compensate, unless he can acquire a better British accent through serious practice.
He'd also be an older Bond, despite looking 20 years younger
Let's remember Reeves is currently 54 years old. Any scenario where he'd possibly land the role of James Bond would mean waiting more than a few years to get a film made. He'd be in his late 50s when starting.
Nevertheless, Reeves could still easily pass for someone in his 30s. Perhaps he'd be able to be convincing as a 30-something Bond who just so happens to be an American-British expatriate.
Maintaining this frame of mind gives more credence to Keanu becoming Bond. On the other hand, his John Wick franchise is already an American Bond in many ways, including taking in as much box office. It's also just as gritty as the new Bond movies, plus being almost autobiographic to Reeves' own tragic life.
Perhaps you can argue Reeves should stick with that, unless the MCU comes calling and makes him stuck in the Marvel universe into his 60s.