Keanu Reeves Talks Building LEGO Spaceships on 'Toy Story 4' Blu-ray
Keanu Reeves was a new addition to the Toy Story universe in Toy Story 4. Little kids got their first taste of the excellent Reeves while their parents already loved him in Bill and Ted, The Matrix and John Wick. Reeves provided the voice of Duke Kaboom, a Canadian motorcycle toy whom Woody (Tom Hanks) met in an antique store.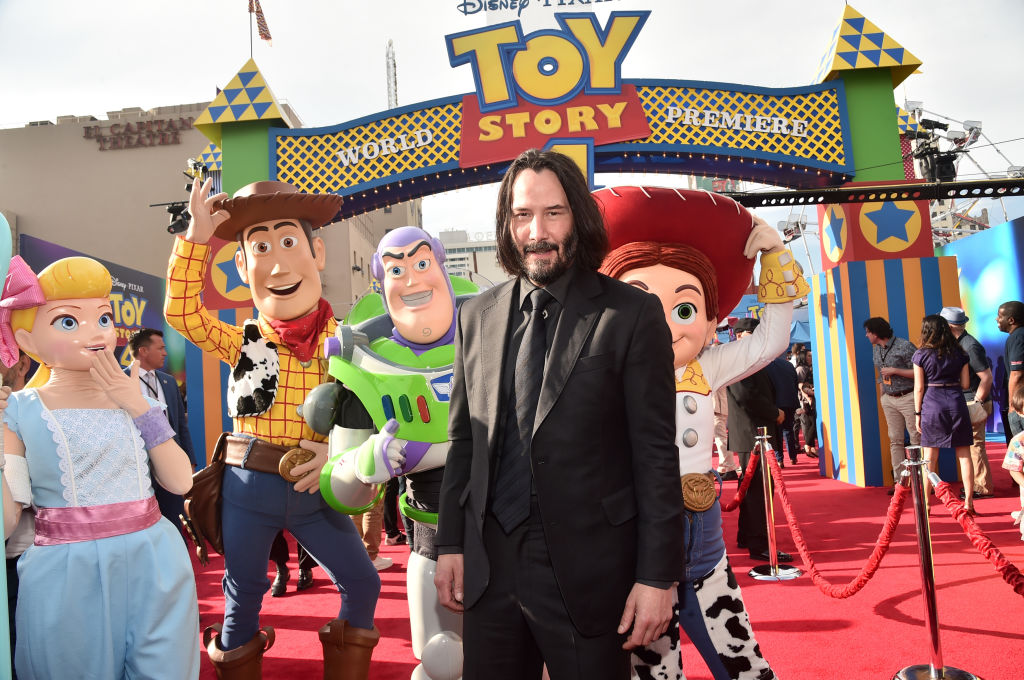 Toy Story 4 is on Blu-ray, DVD and 4K UHD today and Pixar's latest animation looks stunning. The antique store and the lonely road Woody and Forky (Tony Hale) walk at night are beautiful, but the carnival is the masterpiece. At night, the carnival lights make it even brighter. Watching scenes side by side with clips from Toy Storys 1-3 shows how much more detail they've added each one.
A lot of the bonus features feature Keanu Reeves talking about his character and his own love of toys. Here's what Showbiz Cheat Sheet learned about Keanu Reeves from the Toy Story 4 Blu-ray and you can find a lot more about Tom Hanks, Tim Allen, Christina Hendricks, Annie Potts and the filmmakers in the bonus features.
Keanu Reeves didn't follow the LEGO rules
When all of the cast members talk about the toys they played with as kids, Keanu Reeves revealed his LEGO obsession.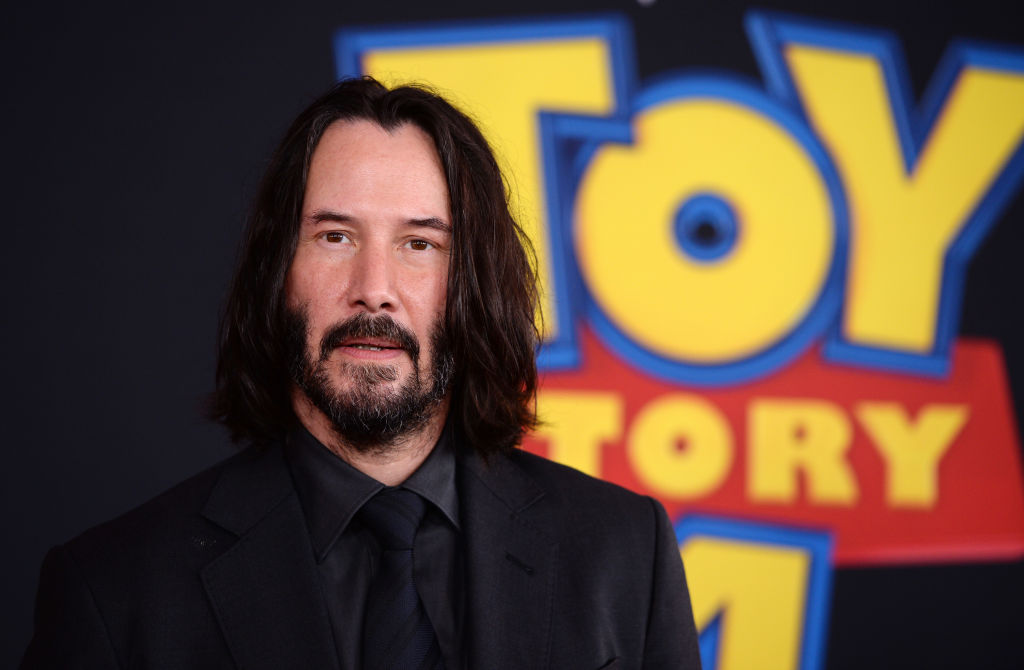 "I started on the LEGO pretty young," Reeves said. "It wasn't really about oh, make the thing on the box. You do that once. You're usually sitting on the floor and then you pour the pipe in front of you and then you start building and four hours has gone by."
Keanu Reeves built his own spaceships
LEGO sells many spaceship sets, but Keanu Reeves didn't need instructions to make his own.
"For me, it was all about spaceships," Reeves said
He was a LEGO loner
In movies like John Wick Keanu Reeves plays a loner who can take on all the bad guys himself. That trend may have started early with Reeves.
"I never really LEGOed with other people," Reeves said. "Once in a while. I mostly LEGOed alone.
Duke Kaboom appealed to Keanu Reeves as a motorcyclist
Keanu Reeves rides bikes in real life, so he understood Duke Kaboom intimately. Even though he was only recording Duke's voice, motorcycle posture informed how he spoke.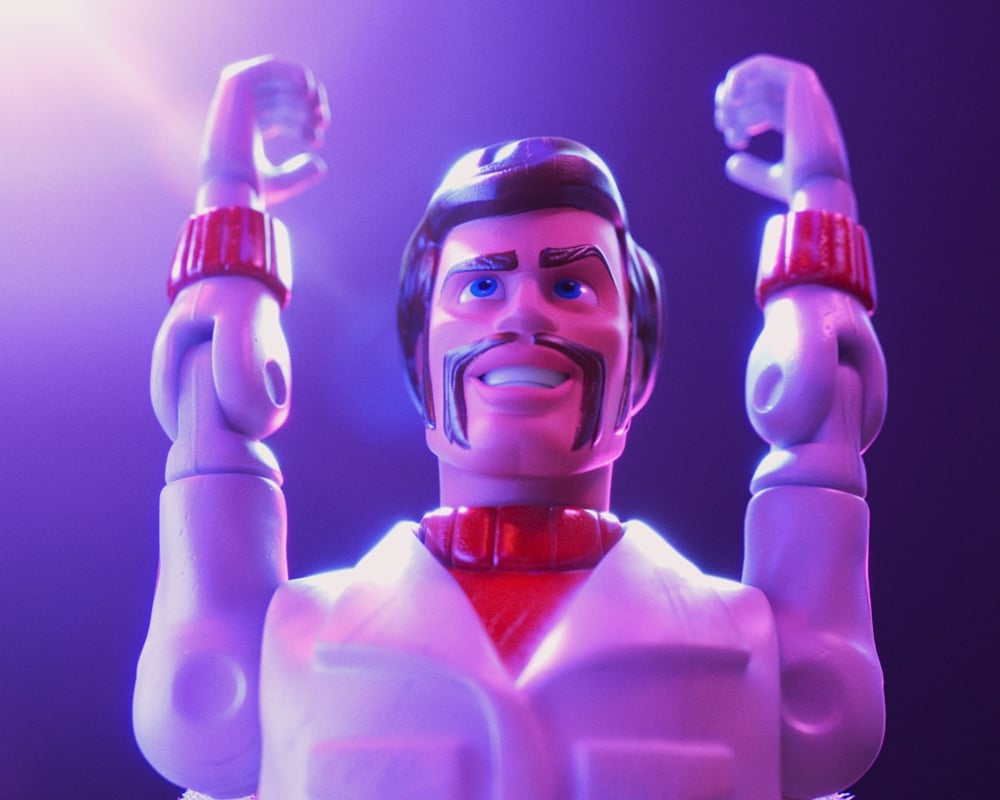 "Duke Kaboom having a motorcycle is fantastic," Reeves said. "I don't know what it was but I instantly connected to Duke Kaboom. I felt like his physicality was important. Even when he's talking to you he's doing stunts. He can't help himself."
Duke Kaboom is not so tough
Duke Kaboom talks a big game but really he just wants to be loved by a child. Even Duke has been hurt by false promises. The toy company claimed he could do incredible stunts. Imagine how disappointed he was when he couldn't jump as far as the commercials showed.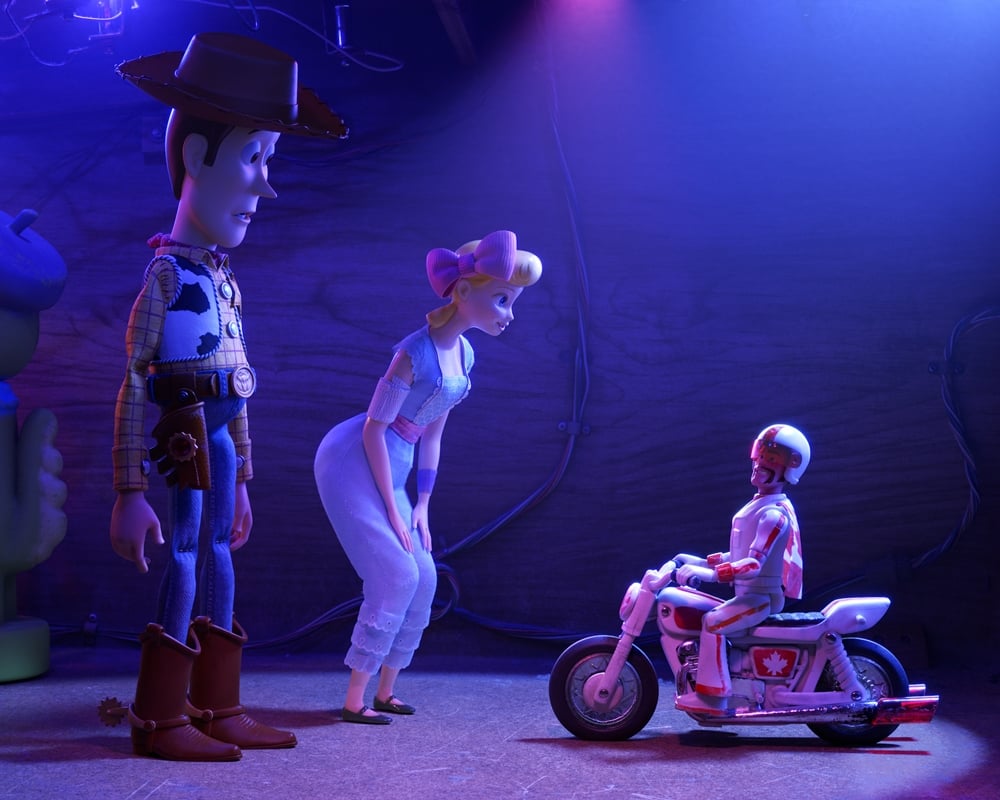 "I like his heart," Reeves said. "I like the warmth of the character. I like that he's brave and vulnerable. I wanted to have a bravado but also just a kind of internalism. He's still figuring stuff out."