'Keeping Up With the Kardashians': The Kardashian and Jenner Family's Most Ridiculous Moments Ever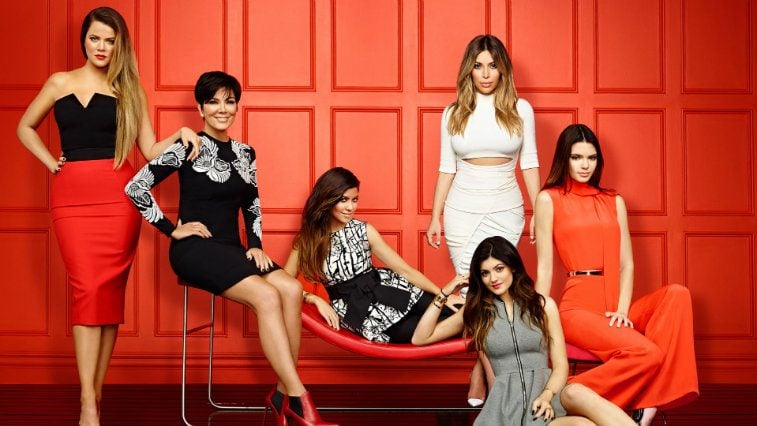 Ever since the first episode of E!'s Keeping Up With the Kardashians aired in 2007, we learned that the Kardashian and Jenner clan isn't afraid of doing anything on camera. Their behavior may be bizarre at times — nay, most of the time — but it's helped us find a special place in our hearts for the reality TV stars.
We've seen the family during some of their most embarrassing times, but these are their top 5 most ridiculous moments ever.
1. Kim's lost earring
Who can forget one of the most iconic storylines in KUWTK's history? So many different amazing moments went into this scene that also made it completely ridiculous. It all started when Kim Kardashian lost one of her $75,000 diamond earrings in the ocean while swimming in Bora Bora during the show's sixth season.
Viewers couldn't help but roll their eyes, considering her earring essentially cost pocket change to the multi-millionaire. Thankfully, Kourtney Kardashian said exactly what we were all thinking: "Kim, there's people that are dying." It also became one of the most quotable lines of the entire show.
The real hero here, however, was Kylie Jenner, who managed to swim to the bottom of the ocean to retrieve the lost earring.
2. A young, pole-dancing Kylie Jenner
Back before Kylie was the savior of Kim's diamond earring, she made a name for herself on KUWTK for something … else. On the show's very first episode, a 9-year-old Kylie walked into mom Kris Jenner's bedroom, where Kim installed a stripper pole.
Instead of turning her little sister away, Kim watched, stunned, as Kylie went straight for the pole. "Look what I can do," Kylie said, before showcasing her pole-dancing skills.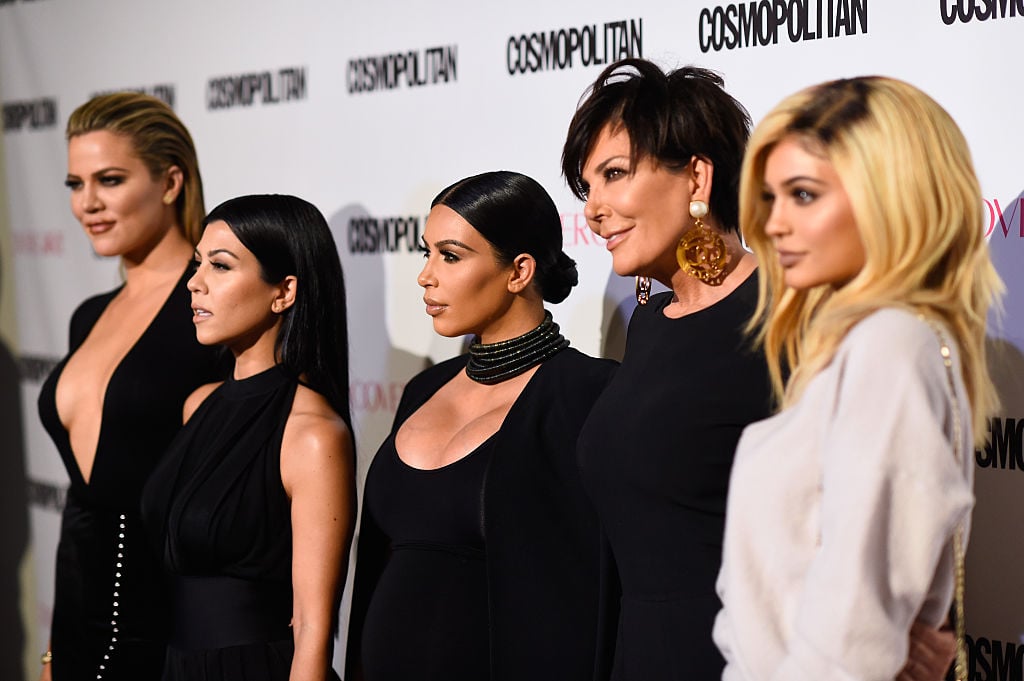 3. Kim's car selfies (on the way to jail)
No time is a bad time for a selfie. At least, that's what Kim clearly believes. During Season 3 of KUWTK, Khloé Kardashian was sent to jail for her probation violations after receiving a DUI in 2007. On the car ride to jail, Kim managed to make the car ride a bit less intense by literally taking selfies the entire time. Kris, annoyed by her daughter's behavior, exclaimed, "Kim, would you stop taking pictures of yourself? Your sister's going to jail!"
4. Scott Disick's drunken antics
Throughout the show, Scott Disick has fallen into and out of his problems with alcohol. During Kim's Las Vegas birthday party in Season 4, however, he hit an all time low. His behavior pushed Kris to order staff at a restaurant to cut Disick off from being served any more alcohol. This didn't sit well with Disick, as he felt compelled to chase down a waiter, threaten him, and shove a $100 bill into his mouth.
5. 'Kim, you're doing amazing, sweetie'
In the show's first season, Kris provided a quote that turned into a meme — which is still used to this day. Not only did she teach us the term "momager," but she proved just how far she'd go to get Kim's name out there. She convinced her daughter to pose nude for Playboy, and even took part in capturing the moment herself. While snapping shots with her digital camera, she encouraged Kim with five words that would stick with her forever: "Kim, you're doing amazing, sweetie."