'Keeping Up With the Kardashians': Will Sofia Richie Ever Appear on the Show?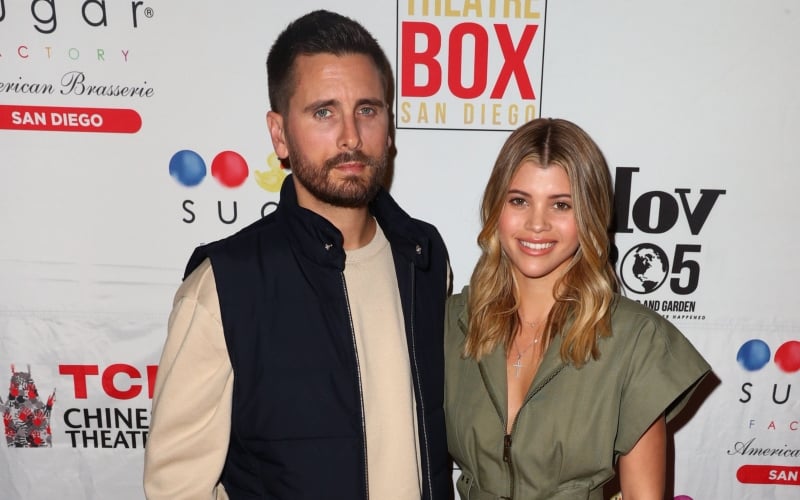 Sofia Richie and Scott Disick's relationship has become very serious, but she hasn't appeared on Keeping Up With the Kardashians yet. Is that finally about to change? Here is everything to know about why she hasn't appeared on the show and her plans for the future.
Sofia Richie said she won't be on Keeping Up With the Kardashians because she is very private
Scott Disick still appears on the show since he co-parents his three kids with Kourtney Kardashian. But the new woman in his life won't be there with him.
"Not that I'm against it, [but] I'm just very private," Sofia Richie told Us Weekly. " Disick will also have another show where he will be flipping houses. Richie won't be on that one either.
"Oh, God no. He's the expert," said Richie. "I might put in my two cents, but he's the expert." Disick also talked about their different stances on reality television. "Everyone has their own choices and nobody should have to do anything they don't want to do … It's her choice. "
It was previously reported Richie wasn't on the show because she hadn't met Disick's kids
This wasn't the first time Richie coming onto the show has come up. Some were wondering earlier in their relationship whether she'd join the show, but there was a different reason why she wouldn't be filming.
TMZ reported Richie won't be on the show partially because back in 2017 she hadn't met his kids yet. A good part of his time with them is when he is filming. The same report made clear that the Kardashian family had nothing to do with keeping her off the show.
Their relationship has only gotten more serious since then. So she has met his kids and the Kardashians. But do they get along?
Richie reportedly gets along with Kourtney Kardashian
Some Keeping Up With the Kardashians fans might wonder if the two even get along to be on the same show. There were rumors they didn't, but the family has denied them.
A fan asked Kourtney Kardashian on Watch What Happens Live what her reaction would be if Disick proposed to Richie. "Congratulations," she answered then Kim added, "We vacation together" and "It's all good."
They were seen vacationing in Cabo San Lucas together. "The first day they all hung out together with the kids at the beach," a source told E! News. "Kourtney, Sofia and Scott were all chatting and enjoying the day. Scott was in the middle of Sofia and Kourtney and they were lined up on chaise lounges. Scott got up to play with the kids and Kourtney and Sofia were chatting. They look like they are on very good terms and there wasn't any tension."
It sounds like the Kardashians have fully welcomed Sofia Richie in but she has decided to stay away from the cameras. Fans can only hope that she'll eventually change her mind.
Read more: The Real Reason Sofia Richie Dumped Scott Disick (and Why the Celebrity Couple May Not Really Be Done For Good)
Check out The Cheat Sheet on Facebook!