Keke Palmer Reveals Why She Isn't Going to Date Mike Johnson After That Awkward Moment
Mike Johnson is still looking for love after The Bachelorette and Bachelor in Paradise. He did reveal that he went on a date with Demi Lovato, but now he's single again.
Johnson made the bold move of asking Keke Palmer on a date on TV. Find out why she isn't going on that date and more.
Mike Johnson went on a date with Demi Lovato
Demi Lovato wasn't afraid to profess her crush on Johnson during the season of The Bachelorette on social media. She then went to the live show for the finale.
They eventually went on a date and Johnson talked about it. "I like her tattoos — we both have a lot of tattoos. Demi has more than me. And, uh, she kisses really well," he said on the podcast, Almost Famous.
He continued, "She definitely was the aggressor, you know, I find it incredibly sexy. I love that, like, 'Come at me. You want me, come at me.' I want you, I'm [going to] come at you. I'm coming at her as well."
This wasn't a good move and they're no longer dating after he talked about her. "I'm getting in trouble with my homeboys right now about it," he told Us Weekly. "I'm learning. I'm still a human being. I'm not perfect. I've messed up in the past."
Johnson asked Keke Palmer on a date on television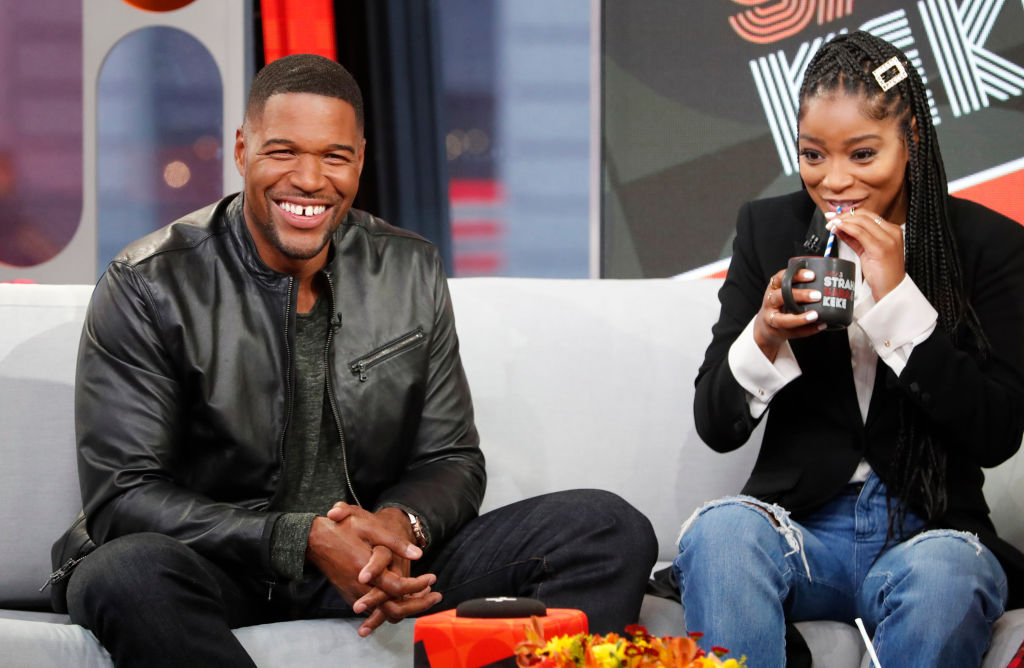 Johnson isn't afraid to date on television. He then showed he isn't afraid to ask out a celebrity he doesn't really know on TV either.
He was on Good Morning America with Keke Palmer when he made a shocking move. "I made a mistake. I don't like dating in public," he admitted. "But if I were to ask you if we could go on a date in the public," he said to Palmer.
The actress looked completely shocked. "What's the next question, what's the next question?" she yelled to Michael Strahan. "Michael, you've got the next question! It's time for you to ask the next question!"
However, he and Sara Haines kind of left her hanging until Strahan gave Johnson a warning. "Mike, let me tell you something. Demi's my girl, I love this one here too now," he said. "You mess up and I'm coming for you. You don't want that."
She said no because she felt ambushed
The actress certainly looked shocked by Johnson's question. Now that she had time to consider it she revealed to Strahan and Haines that her answer is no.
"Well, first of all, I get real spooked about entertainers or reality [stars] … I don't know, it really scares me to date people in the industry. That's number one," she said on Good Morning America.
Palmer then gave another reason she decided against it. "Number two, he asked me in front of everybody," she said. The actress said she felt "ambushed."
It also made the question seem less serious to her. "I felt like it was a big ol' gag," she added. "I felt like I was the gag, I've been duped!"
Many fans weren't happy with Johnson putting Palmer on the spot. He later tweeted about the moment.
"For those with untrue assumptions.. I'm grateful to be in your thoughts… 1. I deflected a question posed to me on my dating life – made a playful comment 2. I love black women too 3. Im happy, those are the vibes," the reality star tweeted.