Kel Mitchell Says He Replaced Another Celebrity Who Was Picked for 'Dancing with the Stars'
Kel Mitchell is still going strong on Dancing with the Stars with his partner, Witney Carson. There has been a lot of reveals when it comes to season 28 like who was originally asked to join the cast only to refuse.
Mitchell talked about what it was like to join the cast. Find out what he said about being a replacement and more.
Multiple celebrities turned down the show this season
Dancing with the Stars took a break before this season. However, it sounds like they still had some trouble getting the celebrities they wanted to dance.
Charlie Sheen talked to Us Weekly about being approached to join the cast. "I was very flattered by ABC and their offer, but at the end of the day, I have two left feet, and I just can't dance," he said.
A source also noted that it was "part of a bigger deal at ABC." The insider claimed, "When there is a big star like that, they will get some sort of deal for a pilot with ABC."
Amanda Bynes is reportedly another celebrity who was asked to put on her dancing shoes. She certainly would have been an interesting choice because she has quit acting and stayed quiet after a series of arrests.
Why did she decide to turn it down? " Doing [the show] just wasn't what she envisioned for her future," a source told Us Weekly. "She's taking things one day at a time."
There is a long list of celebrities who turned down the show in the past
Celebrities refusing to take a spot on the show isn't new. There is a long list of politicians, actors, and more who have been asked and said no.
Some of these people had their own scandals back in the day like Lance Armstrong, Bill Clinton, and Martha Stewart. Other celebrities are just loved and would probably bring in their fans.
After producers go through their list of celebrities they first wanted, they go through a list of more celebrities. Sometimes people drop out at the last minute and someone who was held as a backup is called in instead.
Mitchell said he was the last one to get the call this season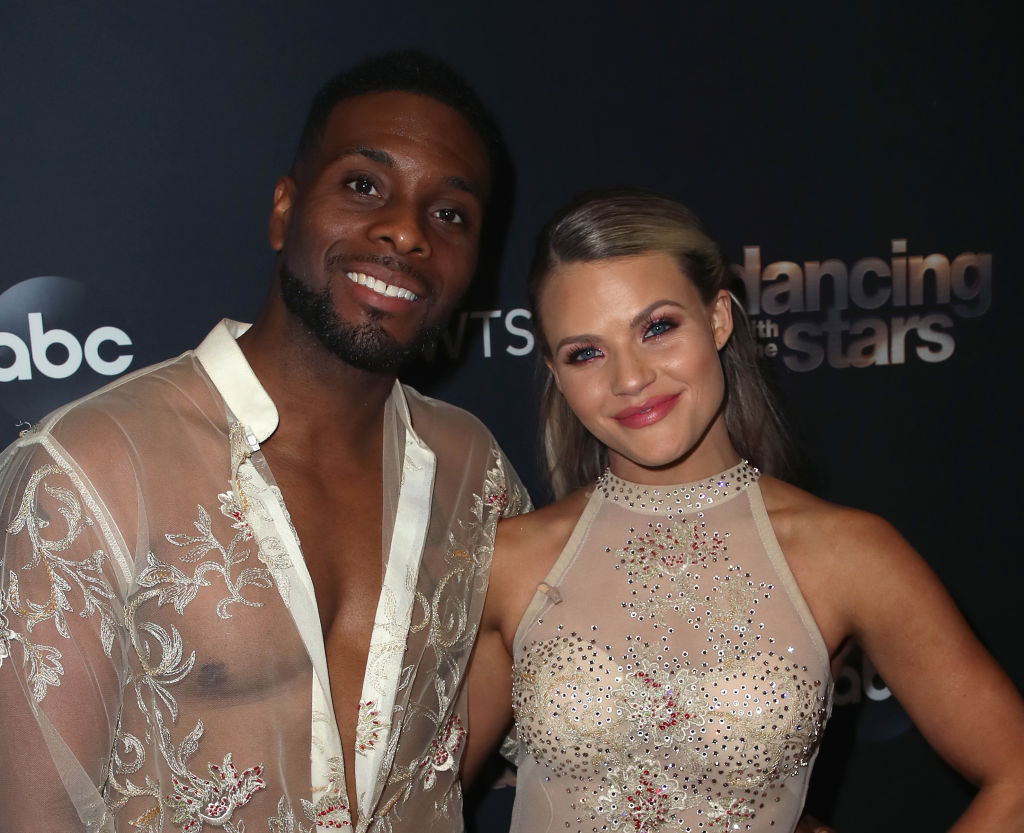 Mitchell talked about his position at this point in the season compared to other cast members. He revealed why he feels like he has more against him than the other celebrities.
"I feel like the underdog and we've been going up with every dance, which has been amazing!" Mitchell told Entertainment Tonight. "Witney has been doing amazing choreography so it's definitely been exciting."
The funny actor revealed that he took someone else's spot this season. "I was the last one picked for Dancing With the Stars," he said. "Somebody dropped out and that's how I got in this thing."
The producer reportedly told him this and said, "You're gonna have to jump on a plane, like, immediately." What was he reaction to this?
"I was just like, 'OK. Alright,'" Mitchell said. "It was no talks. It was a call out of no where and I was like, 'Of course I'll do Dancing With the Stars. This is awesome!'"
It looks like everything worked out for the best. Fans will have to keep watching to see if he'll take the trophy.