Kelly Clarkson and Tamron Hall Kicked Off Their Talk Shows – Here's How They Did
Two notable names – Tamron Hall and Kelly Clarkson – launched their talks shows on September 9. Hall is a seasoned anchor and former co-host of the Today Show, bringing some journalistic experience to her new program. Clarkson on the other hand is known for her illustrious singing career and judging gig on NBC's The Voice. So how did the two Texans fare on premiere day? Here's a little recap.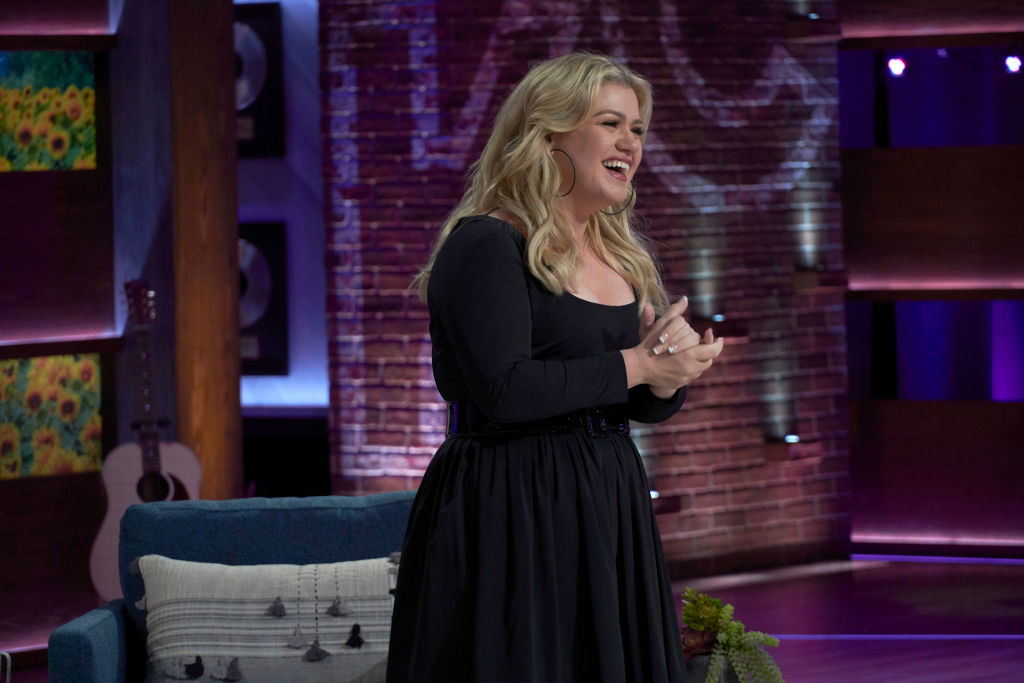 Tamron's turn
Hall is clearly going for a traditional format for her show, following in the footsteps of talk show icons Phil Donahue and the Queen of Talk, Oprah Winfrey. "What most of the [shows] out there have in common are variety and a lighter energy. We think we can be that while also being compelling and informative," Hall said, according to O, The Oprah Magazine.
Opening her show with a montage of pictures of her parents, her hometown, and herself over the years, Hall strives to give viewers a personal look at her life right off the bat. She enters the set with hugs and hi-fives to audience members, and spends a good amount of time in the aisles talking with fans, saying the show has her name but "it's our show." Her opening would be considered more of a conversation rather than a monologue, touching on her last day at Today and other tidbits from her life.
She also spoke of her new husband and 4-month-old son Moses, consistently injecting comments on 'community' to give the audience a 'we're in this together' sort of feeling. Her guests were in line with her format, avoiding big name celebs and going for more heartfelt, personal stories. She welcomed Richard Phillips, who spent 46 years behind bars for a murder that he didn't commit; and former American Idol champ Fantasia Barrino, who spoke of how Aretha Franklin was a mentor to her.
She concluded her show with more audience interaction, repeating again 'you are my family, you are my community.' At times, Hall seems like she may be trying a little too hard to give the 'I'm really here to connect, really!' vibe, but overall seems genuine in her desire to relate to her audience. She is obviously going for a less glitzy, less glam production in the hopes of achieving a more substantial, relatable show.
Clarkson's new gig
Over in sunny California, Clarkson launched her show with a music video singing a rendition of Dolly Parton's "9 to 5," along with a workforce of real working women, from firefighters and cops to waitresses and mechanics. She was then introduced by superstar Steve Carell, where she entered the studio still singing the working person's theme. The female workforce from the video was in the studio audience as well, with Clarkson interacting with them from the stage. Again, there was an emphasis on 'connection' (anyone seeing a theme?), with Clarkson saying she wants her show to promote a "spirit of community, connection, and fellowship."
After some banter with the audience, Clarkson brought out her first guest, megastar Dwayne 'The Rock' Johnson, who was making the appearance in place of the recently injured Kevin Hart. The singer even got Johnson to join her in a little song, much to the delight of the audience.
For the more 'real person' focused segment she calls 'Rad Human,' Clarkson welcomed Sharon Strauss from the Beaverton, Oregon Food Pantry which was forced to close. As Clarkson said, a 'typical' talks show would just hand over a check to help Strauss with her nonprofit endeavor, but the television host wanted to do something that emphasized 'community.' So, she had the townspeople of Beaverton come to deliver $300,000 to Strauss that they raised to relocate the food pantry, and tears were shed by all.
Going a little more 'Hollywood,' the next segment featured Clarkson meeting her new 'neighbors' on the Universal lot and giving out bundt cakes. She just happened to run into cast members of This is Us and hosts of America's Got Talent, as well as a traffic cop that she filled in for while he took a quick break. Clarkson wrapped up the show by encouraging viewers to introduce themselves to people in their community and post them to #kellyneighbors.
Clarkson maintained her trademark warmth and humor throughout, and threw in some 'y'alls' which seemed to come naturally. As with Hall's show, the focus on 'connection' and 'community' was the running theme, though Clarkson's take seemed to go a little more 'Hollywood' in her approach. Think Ellen, country style.
Two shows – one theme
Both shows place an emphasis on community and connection that may be a little 'too much' at times, though Hall and Clarkson seem genuine in trying to establish a kinship with audiences. Hall's show is definitely the more traditional, earthy of the two, and Clarkson's is more glam and polished. Despite some obvious awkwardness on finding their footing on the first day, they are both sure to hone their hosting skills, giving viewers some solid entertainment and a thoughtful way to spend an hour.