Kelly Clarkson and the Original 'American Idol' Reveal Insider Secrets
Recently Simon Cowell, Paula Abdul, and Randy Jackson, the original judges of American Idol, appeared on her show for a chat.
Kelly Clarkson, the first American Idol winner and coach on The Voice, has a new show of her own that premiered in September 2019. Recently, Clarkson has some very special guests on her show.
Simon Cowell, Paula Abdul, and Randy Jackson, the original judges of American Idol, appeared on her show for a chat. Some great insider secrets about one of America's favorite, long-running reality TV shows were revealed.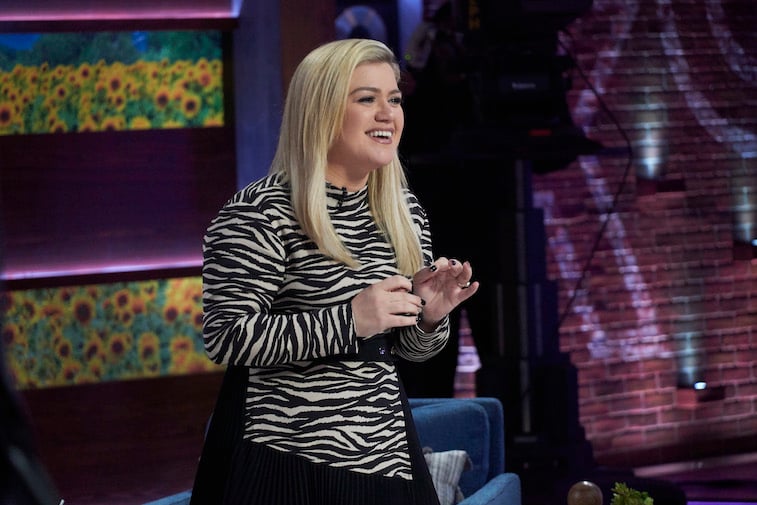 Some of the worst singers in America
Clarkson and her guests agreed that the auditions were an important part of the show. And while there were plenty of memorable auditions that stuck out, Cowell says during the first auditions, he heard some of the worst singers in America.
Cowell pointed out that no one had seen the show before and more and more acts were brought to the audition.
The judge was left wondering "What the hell is going on?" since it was supposed to be a talent show.
Clarkson agreed with the judges, saying she initially auditioned following another young woman who sang "Lady Marmalade" in an operatic voice. She said that after the unusual performance she followed, she had hope that she might "have this."
It turned out to be good timing for Clarkson would go on to be the winner of the first season.
Cowell didn't believe the show would last two weeks. He went back to England thinking the effort would be a complete disaster. He received a phone call from one of American Idol's producers.
The producer was shouting over the phone telling him that the show aired the night before and "you've got a hit." Cowell was floored.
The name game
Kelly asked the original panel of judges if there were any criticisms they regretted or things that happened that they didn't hear correctly. They explained to her a word game that Simon started.
"I wish we never used the word Blancmange," Jackson explained.
"It was called the name game," Abdul said. She explained they gave each other a word that they had to say in critique no matter what during the live show. She told the story of Cowell telling them they'd get ten minutes on Rodeo Drive if they could use the given words in their critique. Cowell explained Blancmange was an English dessert.
Abdul then reminded him he once gave the term "spotted dick" to Jackson to use. Jackson then offered the term to Abdul saying if she'd double down and use it, he'd give her 15 minutes with his credit card.
Cowell explained that "spotted d*ck" was another, old-fashioned English pudding dessert. He cautioned those Googling the term to then delete their search history because of other results that might be offered.  
Abdul would ask for things to say when people left the show and Cowell would give her nonsensical Chinese proverbs. Cowell jokingly claims Abdul was boring and he'd been trying to help her.
Abdul laughed and explained how Ryan Seacrest and others thought she was crazy.    
Would they ever work together again?
Clarkson asked if the team would ever work together again. 
"100 percent," Cowell said smiling.
"Of course, yes," replied Jackson to wild applause from the audience.
Clarkson mentioned the huge names American Idol launched like Oscar winner Jennifer Hudson, eight-time platinum artist Carrie Underwood, and Adam Lambert, lead singer of Queen.  
When Clarkson asked the trio who blew them away from day one, the judges explained that they agreed Tamyra and Justin in the first season were exceptionally talented. But Jackson said Clarkson herself blew them away by being "so raw and honest with no pretense."  
"Yo, she's fire right there," Jackson said of Clarkson during the competition.
Abdul further told Clarkson that she knew who she was as an artist, that she picked the right songs. Abdul recalled thinking that Clarkson was such a natural.
Clarkson explained that the contestants on the first season worked very hard and weren't entitled. She explained they were all just trying to pay their electric bills and no one thought the show would actually go anywhere.
Cowell mentioned the 2003 movie From Justin to Kelly that Clarkson starred in and stood to give her an ovation. Cowell said he didn't understand how it didn't win the Oscar while the audience also applauded.
Clarkson reminded her guests and her audiences with a laugh that she hated the film. She jokingly mentioned that she'd threatened to fire her nanny if she showed the film to Clarkson's children.
Cowell did say if there was ever a remake, he'd gladly play a small part in the film.