Kelly Dodd Net Worth 2019: Just How Much Is the 'Accomplished' 'RHOC' Star Really Worth
Kelly Dodd is only in her fourth season of Bravo's hit reality series, the Real Housewives of Orange County, but she is quickly becoming a force to be reckoned with. Over the past few seasons, Dodd has targeted two of the show's veterans in Tamra Judge and Vicki Gunvalson and has managed to keep her orange in the process. With Dodd continuing to bring the drama, some RHOC fans are starting to wonder where she ranks in terms of net worth – and whether she is as accomplished as she often pretends to be.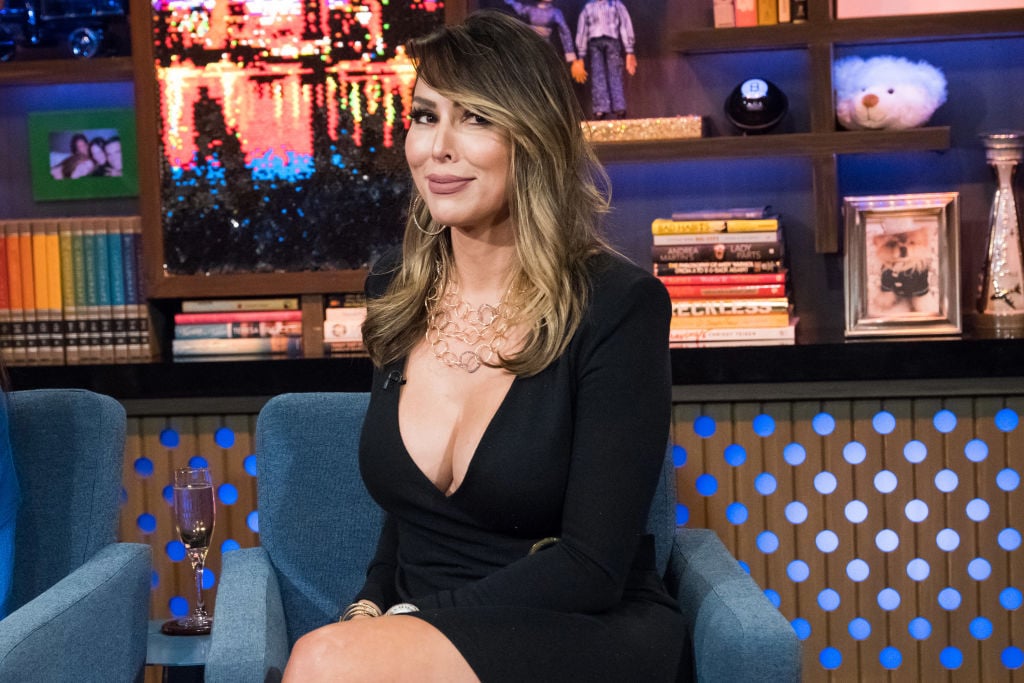 How much is Kelly Dodd really worth?
Dodd has made a name for herself in the drama department, but this is not the only thing she brings to the table. As fans are well aware, Dodd has a love for anything lavish and seems to have an income to back up her expensive tastes.
But putting all of the luxurious dinner parties and exotic getaways aside, how much is Dodd truly worth?
According to Women's Health Mag, Dodd is not lacking in finances and is believed to have a fortune worth around $10 million. The reality star built some of her wealth through her salary on the show, but the vast majority comes from her recent divorce settlement.
Dodd has been a part of the RHOC since 2016, yet she only pulled down $150,000 in her second year on the show. It is unclear if Kelly Dodd received a bump in salary since then, but she is currently one of the lowest paid cast members in Bravo's lineup.
In fact, there are some cast members of RHOC that make around quadruple Dodd's salary, including Judge.
While Dodd doesn't earn a lot through the series, she is still one of the richest stars of RHOC.
A look at how Dodd made millions
Prior to appearing on the show, Kelly Dodd was married to Michael Dodd, who was once the COO of LeapFrog. Dodd's husband made millions of dollars throughout the course of his career, and she got a good chunk of his fortune in the divorce.
The two first parted ways in 2002 before getting back together. Their second attempt at marriage, however, did not stand the test of time and resulted in another divorce in 2017.
There is no telling how much Michael Dodd had in his bank account at the time of their second split, though LeapFrog was worth upwards of $115 million at one point in time.
As part of their divorce settlement, the estranged couple sold their estate for $5 million, earning a profit of around $1.4 million.
It is unclear how much Kelly Dodd walked away with in the divorce, but it was enough to fund her lavish lifestyle. Not only does the RHOC star sport a $65,000 watch, but she also rented a yacht (of all things) to sail around the coast of Italy this past summer.
We might not have exact numbers, but it is safe to safe that Dodd is not looking for a handout.
She is also looking to start a new business this year, which could boost her fortune even more. The reality star is set to launch a clothing line called No Skills, though details of which have been kept under wraps.
What's next for Kelly Dodd?
Considering how Dodd has stirred up a ton of drama this season, it's evident that her spot on RHOC is not going anywhere. While she took a lot of heat for hitting Shannon Beador in the head and slapping Gina Kirschenheiter, it looks like Dodd may be finally making amends with Gunvalson.
On a recent episode of RHOC, Dodd actually apologized to Gunvalson. Unfortunately, their peace is probably not going to last.
In a new interview with Bravo, Gunvalson opened up about the drama and admitted that Dodd is back to her old ways.
"It went back the other way again," Gunvalson shared. "I have no desire to be around people that want to hurt me. Zero."
Gunvalson added that the only way Kelly Dodd will change is if she starts to take responsibility for her actions, which is unlikely to happen anytime soon.
New episodes of the Real Housewives of Orange County air Tuesday nights on Bravo.