Would Kelly Dodd Quit 'RHOC' and Join 'RHONY'?
Kelly Dodd from The Real Housewives of Orange County has been dating Fox News reporter Rick Leventhal. The newsman lives in New York City while the Bravolebrity lives in California. Their relationship has had to survive long-distance and now fans are asking Dodd if she would leave RHOC to join The Real Housewives of New York City.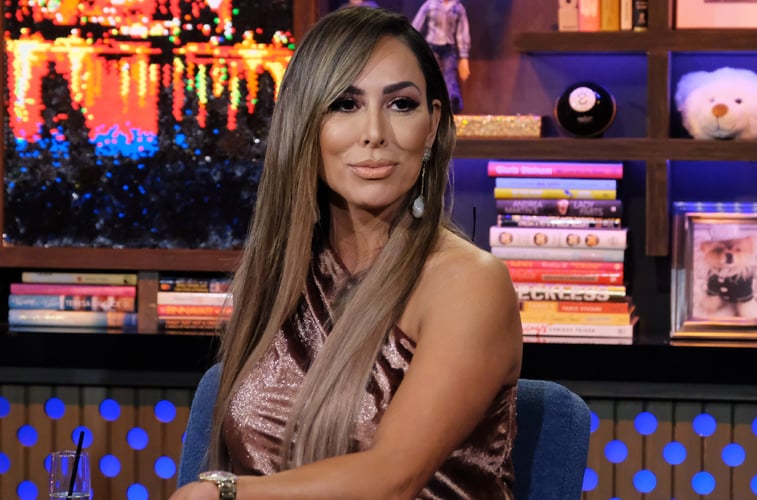 Dodd, who has been on the outs with her RHOC co-stars, would seem to be a better fit with the NYC ladies, especially if things with Leventhal continue to heat up. Moving to the Big Apple would eliminate Dodd from going back and forth from California to NY.
Would Dodd be open to quitting RHOC to join RHONY? A fan proposed this scenario on Instagram and Dodd took notice of the idea.
"You have to move to NY and join RHONY. You will be more appreciated," the fan suggested.
Dodd replied saying it "would be a dream" to cross over to the Manhattan-set housewives franchise. The Bravo star is already close to Ramona Singer who is an RHONY OG.
If such a crossover occurred, it would be history-making and the first time a housewive from one city moves into another.
Vicki Gunvalson lawsuit
Dodd's response to dreaming of switching coasts comes as it was reported Vicki Gunvalson filed a lawsuit against her. The OG of the OC took the legal action against her co-star, Bravo, and NBC Universel.
According to TMZ, Gunvalson wants to block remarks that Dodd made against her that would air soon on RHOC. "You prey on older people," "you are a con-woman," and "you engaged in fraud," were some of the comments Dodd allegedly said against Gunvalson.
Although Gunvalson later dropped the suit against producers of the reality series, her motion against Dodd still stands.
Kelly Dodd and Vicki Gunvalson feud
Gunvalson and Dodd's feud stems back to the season 13 reunion show when the former suggested the latter had a cocaine addiction. The women had a fallout and have been at odds ever since.
Promoting the current season 14, Dodd was asked about Gunvalson's demotion from the series.
"I think that she uses everybody as a storyline. She doesn't really have anything in her life," Dodd told Us Weekly. "You know, her kids are gone, her grandkids are gone," Dodd told the outlet. "All good things come to an end. And I think, you know, everyone was kind of sick of their story, money, Tamra and Vicki. So you know, I think it's kind of time for them to go bye-bye. I feel like, out with the old, in with the fresh. It's stale, it's getting stale."
Gunvalson did not take long to fire back at Dodd's remarks in the press.
"I used to feel sorry for her, now I don't. She is an angry, volatile person," Gunvalson wrote in an Instagram post. "Regarding her stating we are stale and don't have storylines… listen up girl! Our lives are always evolving and changing. We don't have 'storylines.' It's a 'reality show'…our reality. Not fake stories like you."
Dodd is not only feuding with Gunvalson, but she is also at odds with Tamra Judge and Shannon Beador. During season 14 she had an incident with the latter where she banged her head while she had a bowl on her head.
The vibration turned to be hard on Beador and she rushed to the hospital to get checked if she suffered a head injury. Doctors didn't find anything major but their friendship started showing cracks.
The Real Housewives of Orange County continues to air every Tuesday at 9 p.m. ET on Bravo.