Kelly Dodd Is Serious About Quitting 'RHOC' and Joining 'RHONY'
Kelly Dodd from The Real Housewives of Orange County got engaged to Rick Leventhal this week. The problem is that she lives on the West Coast and the Fox News reporter lives on the East Coast. Dodd has been an asset to The Real Housewives franchise and fans don't want to see her go. This is where Dodd's brilliant plan comes in and why she's better suited to join The Real Housewives of New York City.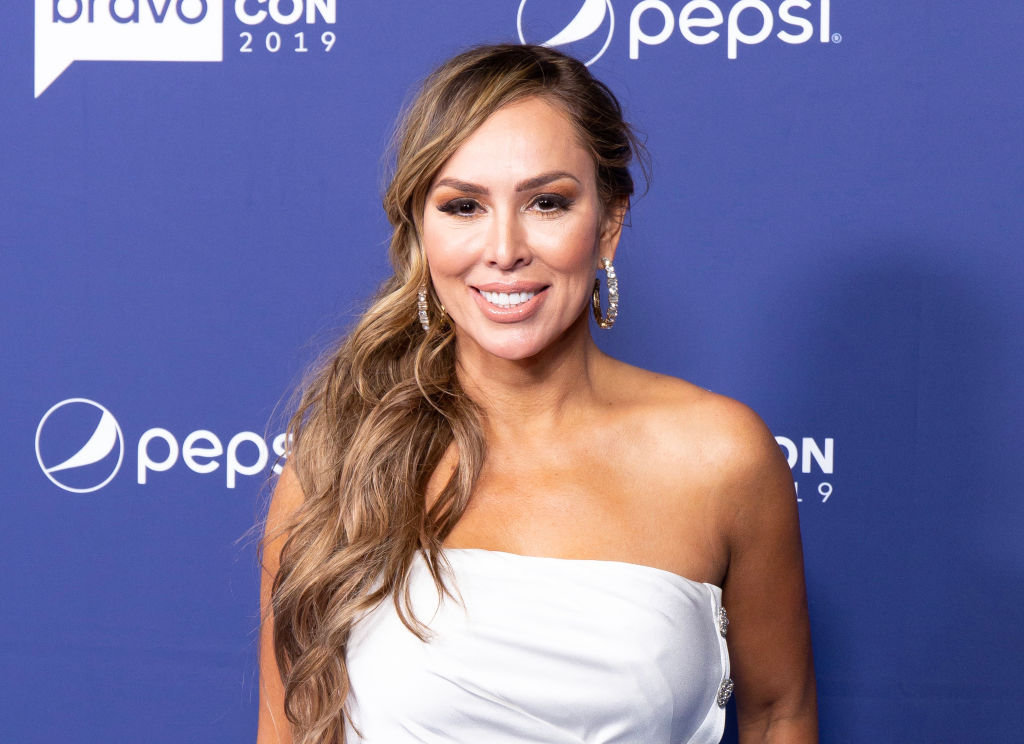 Dodd has been feuding non-stop with her RHOC co-stars throughout season 14. The housewife has felt bullied by the Tres Amigas, who are Vicki Gunvalson, Tamra Judge and Shannon Beador.
Things reached a boiling point when she found out the girls had been putting personal life drama out there and in front of the cameras. She feels like she can't trust them anymore and made the decision to "remove herself" from their friendship.
With escalating problems, it only makes sense for Dodd to leave RHOC and consider her move to the Big Apple. Dodd already has made friends with half of the cast and it was Ramona Singer that introduced her to her fiancé.
"Actually, I'm really good friends with Dorinda [Medley], Sonja [Morgan]. I'm really good friends with Ramona [Singer]," she told Too Fab. "Ramona's the one who hooked me up with Rick! Dorinda said she would officiate it, and then Ramona hooked me up, so she's gotta be in it."
Another major reason to quit RHOC and head over to the East Coast is her daughter. Dodd also told the publication that she would like Jolie to go to high school and receive an education in the city.
Ramona Singer, the matchmaker
One of Dodd's biggest champions is Singer, who is now the last OG of RHONY to be in all of the seasons of the series as a housewife.
"I love Rick and Kelly together!" Singer told Entertainment Tonight. "Kelly stayed with me, she had just broken up with her boyfriend, and I said, 'Come stay with me.' She said, 'Are you sure?' I said, 'Of course! I have this huge house. Come, come, come.' She stayed with me for eight days. She's younger than me, said I have more energy than her. I dragged her from one party to another, and the one party she didn't want to go to because, 'Oh, it's too far…' [and] that's where she met Rick and fell in love! So, there you go. Yes, I'm very happy for her."
Singer wants Dodd on her franchise that she's already told Andy Cohen about bringing her on board.
"I already texted Andy, 'I'm with Kelly right now. I'm seeing her ring. I love her, I adore her. If she moves to New York, can she be a new Housewife?'" Singer added.
Dodd feels like it would be a seamless transition if she were to quit RHOC and offered an apple.
"I feel like I fit in better because I'm friends with Sonja [Morgan] and Dorinda [Medley]," Dodd said. "Like, I'm really good friends with them. I talk to them on the phone all the time. So, I mean, it would be, like, a nice transition, perhaps. I mean, I would like to get a job transfer."
Fans would have to wait until next year to see what happens with Dodd on The Real Housewives of Orange County. The show is airing its last episodes of the season every Tuesday at 8 p.m. ET on Bravo.