Kelly Marie Tran Says Online Harassment Sent Her to a Very Dark Place
Star Wars fans can be hateful at times, and for Kelly Marie Tran, they were just that.
After the release of The Last Jedi, Tran's first Star Wars movie, fans were divided, and some acted out in the only way they knew how, by harassing people on social media.
What happened to Kelly Marie Tran?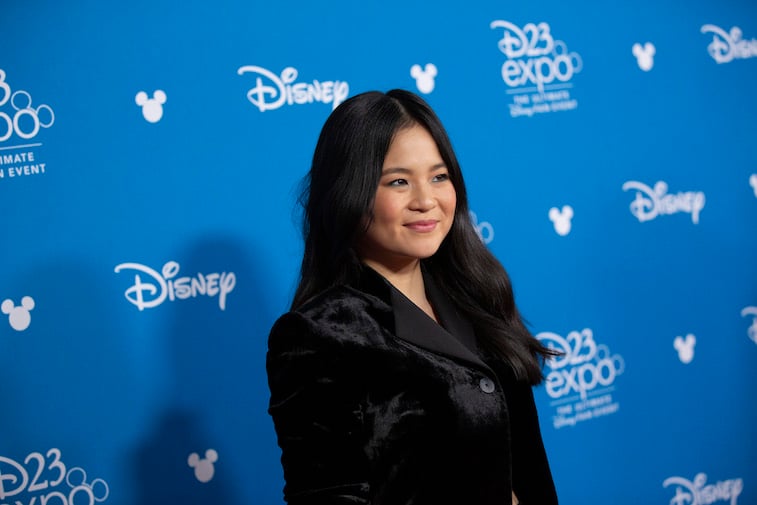 The Last Jedi was released in December of 2017, and like many other Star Wars films, some fans had a negative reaction to it. Many fans simply didn't like the movie, but others felt wronged by the film.
This hatred for the film, for some fans, turned into targeted online harassment of everyone involved with the film. From producers like Kathleen Kennedy to the director of The Last Jedi, Rian Johnson, and of course, to actors and actresses like Tran.
The vitriol of those internet trolls knew no limits. They insulted Tran about everything, from her acting skills to her ethnicity, to her weight, and more.
Like many Star Wars actors and actresses, Tran was an unknown actress before joining the franchise. She had starred in very few projects before being cast as Rose Tico in The Last Jedi.
As a result of that massive wave of harassment and hate, along with her relatively fast rise to fame, it was all too much for her.
Tran responds to her haters
Tran deleted all of her posts on Instagram so that trolls couldn't harass her on there anymore. Like a bandaid on a wound though, that wasn't all she did in response to this hate.
She then wrote an op-ed for The New York Times that told her story of what happened and what she thinks and feels about it. She talked about how the worst part about the harassment wasn't what those trolls were saying, but rather, how she started to believe in what they were saying.
Like many minorities growing up in America, Tran faced a lot of racism as a kid. She and her family did a lot to try to fit in, including changing their names to sound more American as well as not speaking their native tongue of Vietnamese anymore.
However, that was never enough, and growing up, Tran still felt like an outsider. The harassment she got revived those same feelings that she's had as a kid, that she only exists in the background or to be rescued by someone else.
But, she knows better than that. She realizes that yes, she's in a minority, a minority of people who can tell stories that millions of others will get to see. She's an actress, and she's going to use her podium to talk about the things that matter to her.
Tran in 'The Rise of Skywalker'
Lucasfilm, who controls everything Star Wars, rightfully ignored what many trolls asked for and Tran's character, Rose Tico, will be returning in the final film in the Star Wars saga, The Rise of Skywalker.
Tran will also be doing a promo tour for that movie, and the fan response has been overwhelming.
Many fans, even ones who didn't like The Last Jedi came to Tran's defense against the trolls. Her castmates and her bosses at Lucasfilms and Disney also stepped in to talk about how terrible those trolls have been.
That's why when she took the stage to talk about Star Wars at Star Wars Celebration, fans clapped and cheered for her.
While the trolls haven't stopped harassing her, they've been blinded by the wave of support that Tran now has. Her co-star, Daisy Ridley, has also been at the receiving end of hatred and harassment, so the two, as well as their other cast mates, are going to be supporting each other through the entire promo tour for The Rise of Skywalker.