Kelly Ripa Reveals 1 Major Difference Between Regis Philbin and Ryan Seacrest
Morning talk shows usually try to keep things light, while also hitting on topical subjects for people to start their day. That also means they are typically hosted by people who have chemistry and mostly get along — but things don't always go as planned.
Kelly Ripa has had a good run on Live and part of that has to do with her co-hosts. She really came into her own by joining Regis Philbin back in 2000. Now she has outlasted another co-host and had to deal with several changes. Ripa has been somewhat open about the differences between the men who took the Live chair next to her.
So what are the differences between co-hosts, and what are her relationships with them like now? Here are seven things to know, including the one major difference between Regis Philbin and Ryan Seacrest.
1. Regis Philbin wouldn't talk when the cameras were off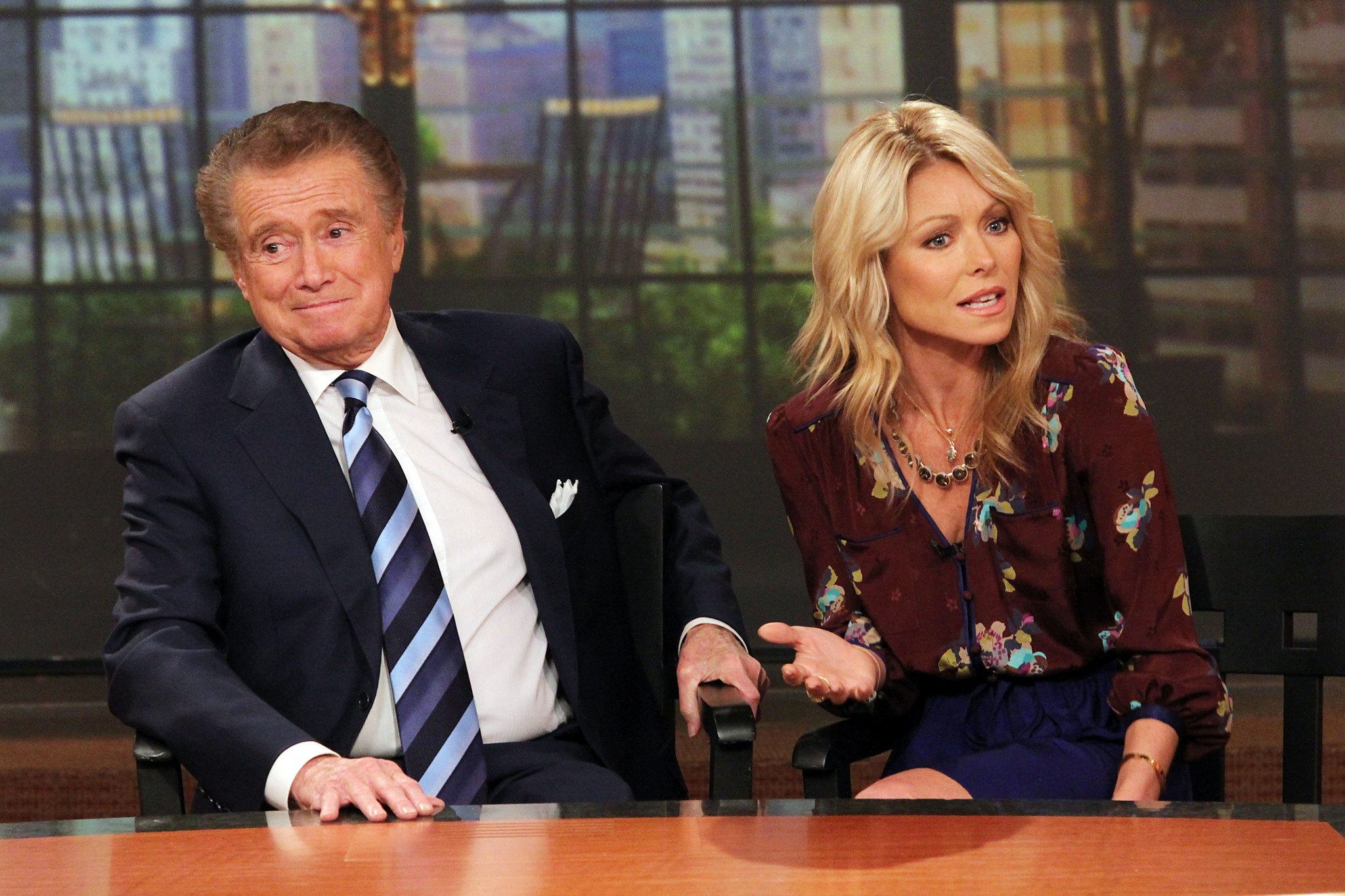 When Ripa first started on Live, she was working with Philbin. They had great chemistry together and stayed co-hosts until Philbin retired, but you'd be shocked to find out that they weren't as chatty off-camera.
"Regis had a mandate: Absolutely no talking off-camera," Ripa told the New York Times. "He had almost a superstition about it. You save it for the show. I'd be like, 'Good morning,' and he'd say, 'Save it for the air!'"
Although it made sense to Philbin, Ripa hasn't carried this rule with her and her future co-hosts.

2. She doesn't talk to Philbin anymore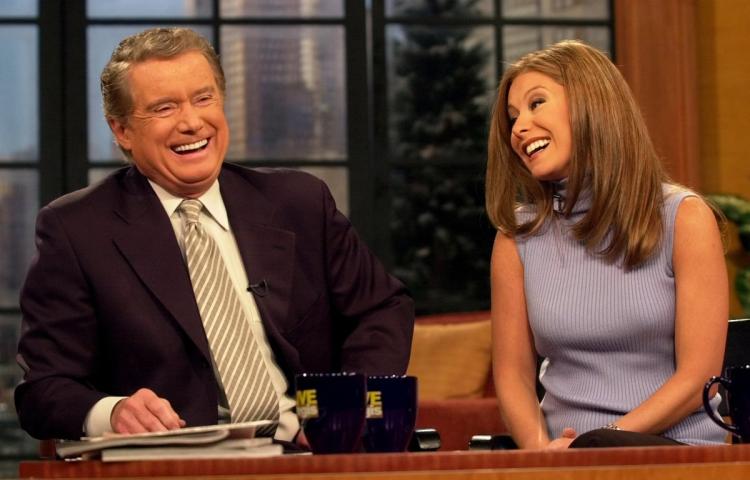 This might not be as shocking, given the two didn't even talk much behind the scenes of the show. But Ripa also revealed that she doesn't talk to the former co-host at all anymore.
"I haven't seen him, no," she told Us Weekly. Before he left the show, he did wish her and new co-host Michael Strahan well.

3. Ripa and Seacrest talk before the show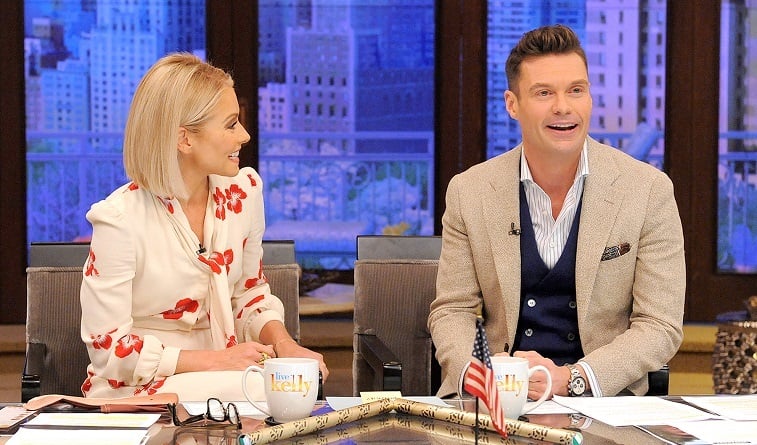 Unlike Ripa's original co-host, she does have a little chat with Seacrest before the show every morning.
"I get excited. I'm actually, genuinely excited to see her every morning," Seacrest told ET. "I know in the past, sometimes you didn't say hi before you go on the air… I like to say hi before we go on the air. We don't talk about too much, but I still give you a little more than hi."

4. She and Seacrest work out together
It seems like her relationship with her newest co-host is very different from her first. "It had to be somebody we would all want to hang out with — and not just on camera," she told People.
She revealed they even hang out behind the scenes. "We really do work out together," she continued.

5. Ripa also loves Shayna Taylor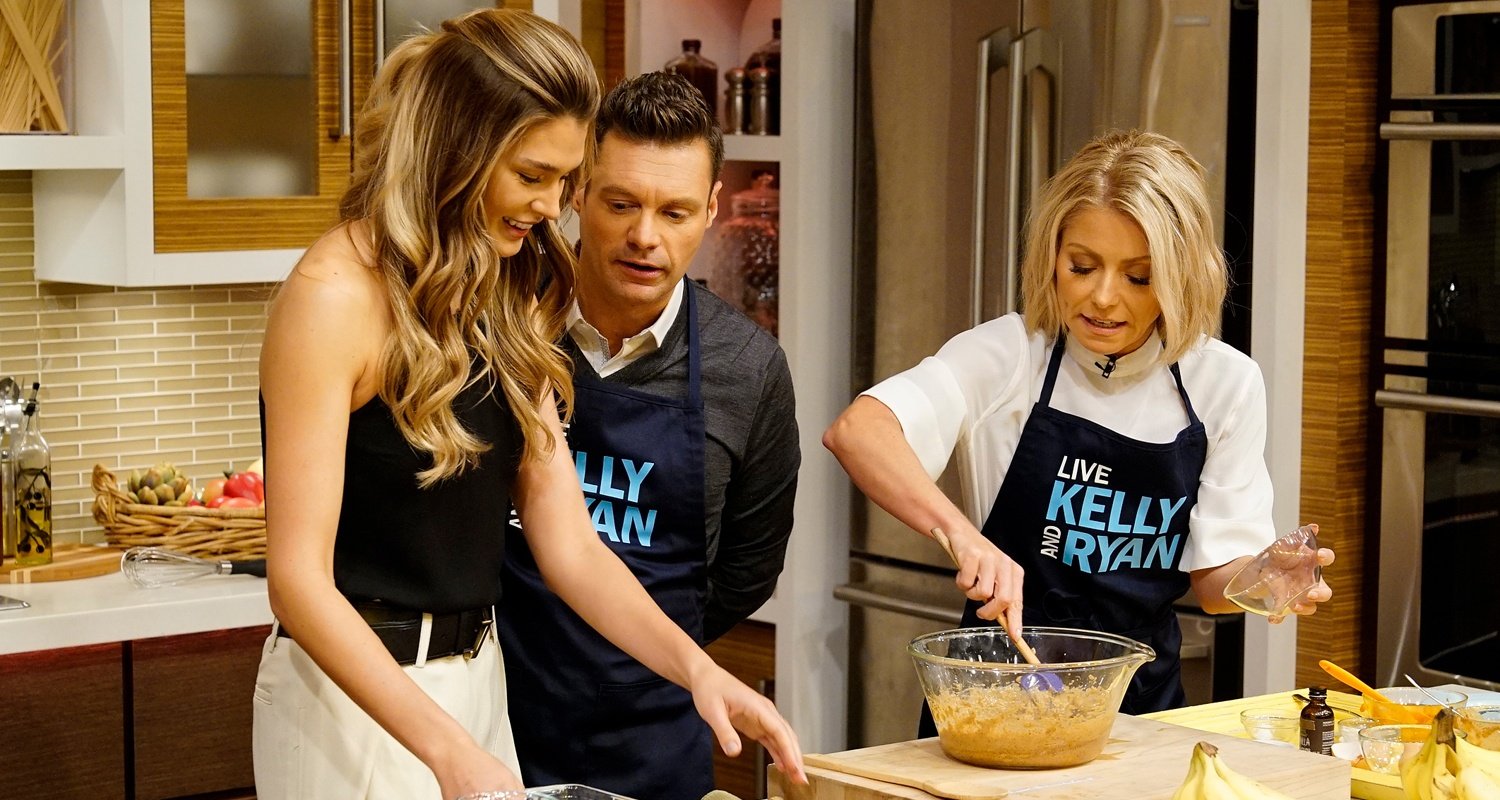 The new co-hosts are getting close, so it makes sense that they are getting to know each other's significant others. Seacrest is currently dating Shayna Taylor, and Ripa has nothing but good things to say about her.
"She sometimes hurts our eyes. Like she looks so good," Ripa told E! News. "One day she'll stop by and I'll be like, 'She's like everything.' She's like the sun."

6. She also started out as friends with Michael Strahan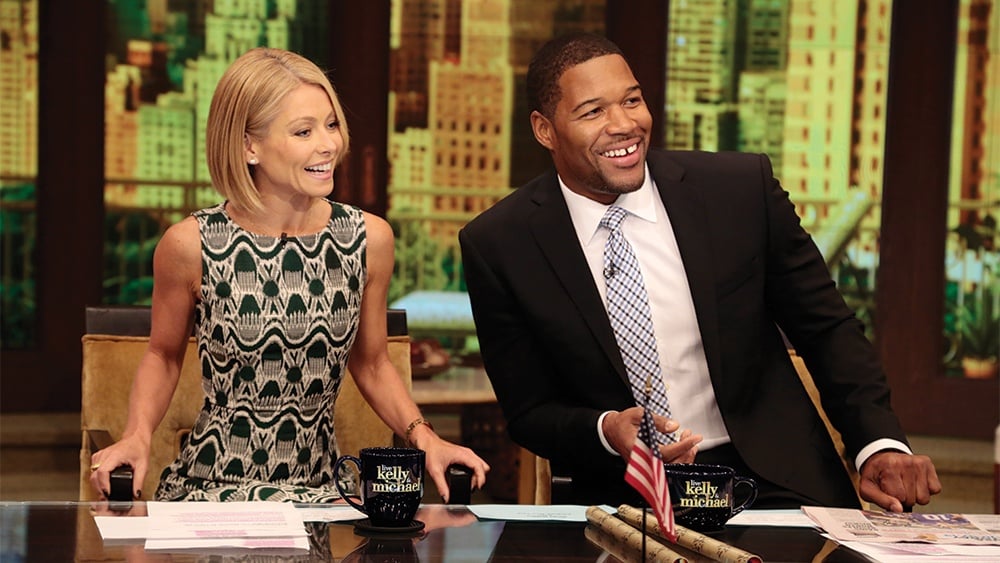 Although the two had a public fallout, the co-hosts started out as friends too.
"At one point I think we were friends," Michael Strahan told People of his relationship with Ripa. "I don't want people to see me as 'Oh, he just ran out, just left them there.' That's just not true."

7. Before Strahan left the two didn't talk anymore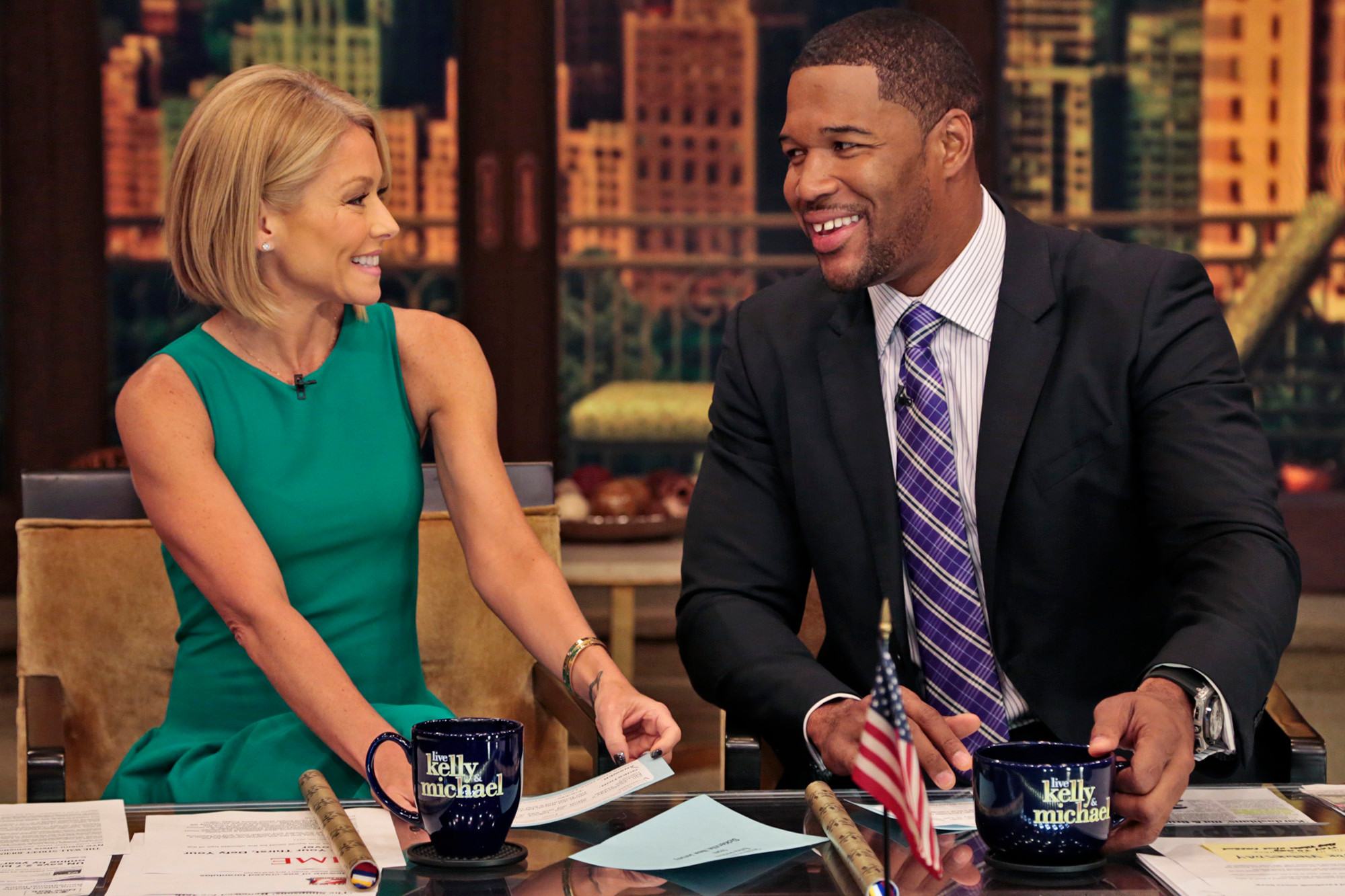 Similarly, with Philbin, the two stopped talking once their working relationship ended.
"Toward the end of it all, we didn't really communicate that much," Strahan told People. "I kinda looked at it like, 'It was what it was.' I come from a business where you have to collaborate. The show was going well? We're all winning. That's all that matters to me."
Follow Nicole Weaver on Twitter @nikkibernice.
Check out The Cheat Sheet on Facebook!