Kardashian Fans Accuse Kendall Jenner of Being a Bad Role Model
The Kardashian-Jenner family is arguably one of the most well-known families around the world. They're practically looked at as some kind of royalty, and they've built an empire from a small, 30-minute network television show that aired more than 10 years ago. However, with a lot of fame comes the opportunity for a lot of criticism. And Kendall Jenner's recent Instagram post has fans calling her out for being a bad role model.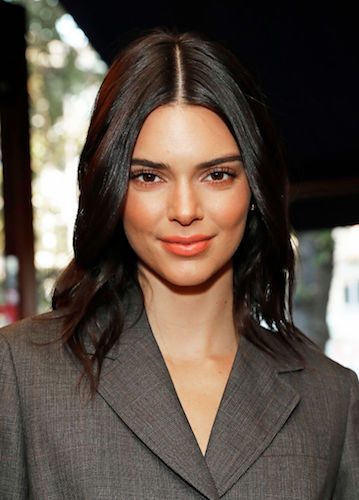 Jenner followed in Kim Kardashian's modeling footsteps
All of the Kardashians have modeled at some point, but Kim Kardashian, the second-oldest sister, is the one who made a career out of it. Today, she's stepped back from modeling and has developed her own brands, started a family, and is still the main character on the show. However, her younger sister, Kendall Jenner, took on the modeling world as well and has made quite a name for herself. In 2018, Forbes ranked Jenner the highest-paid model in the world for that year, with a total income of $22.5 million. She dethroned Gisele Bündchen. Jenner has appeared in the Victoria's Secret fashion show and has modeled for Calvin Klein, among other well-known brands.
The Kardashians have received criticism about some of the decisions they've made
As with any fame, criticism is always right around the corner. Since the Kardashians' show premiered back in 2007, the women have seen their share of negative press. Of course, Kim Kardashian received flack for the sex tape she filmed with then-boyfriend Ray J. And in 2017, Jenner filmed a Pepsi commercial, which ended up being very controversial and was eventually pulled from television. The women are no strangers to criticism, and their social media posts promoting dieting tools that haven't been FDA-approved have also come under fire.
Jenner recently posted a nude photo to Instagram, and critics called her out
Jenner has always been the quietest Kardashian-Jenner sister. She tends to stay out of the spotlight as much as she can, and she keeps her life as private as possible. Jenner was recently dating Ben Simmons, and despite the world knowing the two were in a relationship (they have since broken up), Jenner always kept the details of the relationship private. However, she hasn't kept everything private — specifically, her body. A few weeks back, Jenner posted a photo to Instagram of her almost entirely nude. Though Jenner is a model, and it makes sense that she'd take on risqué jobs, critics weren't pleased with the photo. "Don't you think you're such a bad role model for young girls," one user commented. The comment received more than 200 likes. "How much did you pay Instagram to keep this up?" another user wrote, referring to Instagram's policy about inappropriate photos.
Despite the criticism on the photo, Jenner received many compliments as well. Her friends and other fans thought it was tastefully done, though others argued it was entirely inappropriate. However, Jenner neither deleted the comments nor deleted the photo, showing she clearly doesn't care what the haters think.