Kendall Jenner Called Rob Kardashian Coming to Her Birthday Party the 'Best Present Ever'
Rob Kardashian made a rare appearance recently, attending Kendall Jenner's birthday party — and his attendance wasn't lost on Jenner. In fact, she called it the "best present ever."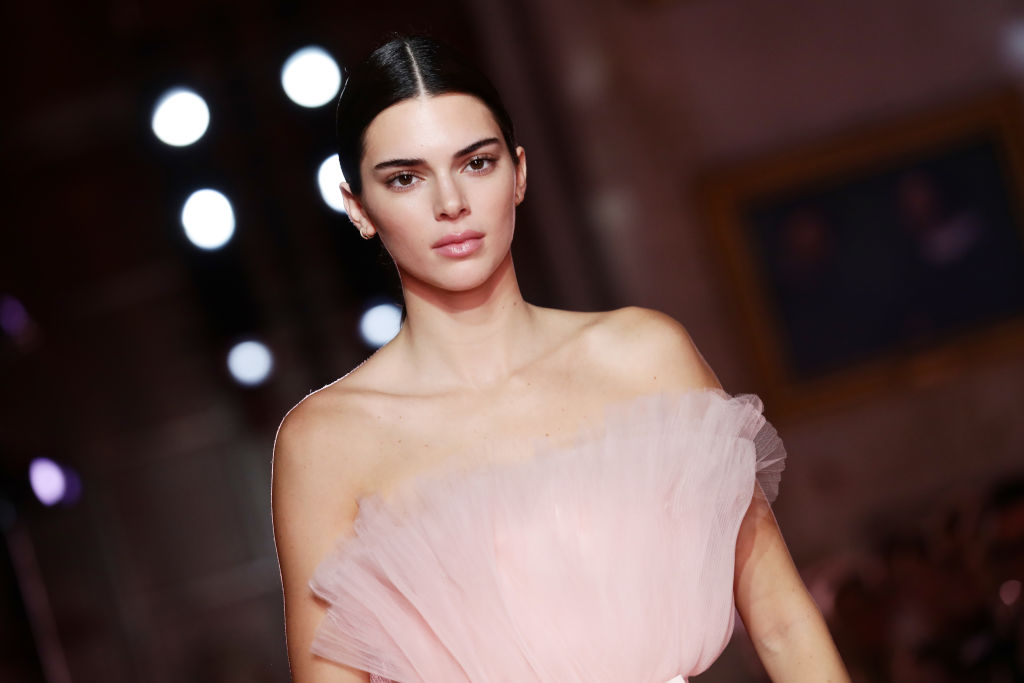 Rob Kardashian's birthday appearance was the ultimate gift
The Kardashian-Jenners are a close group, but Rob doesn't always get in on all of the public appearances like his siblings. Not only did he turn up for Jenner's birthday bash, but he was also on hand to celebrate Halloween with the family.
Jenner turned 24 on Nov. 3, celebrating with a Halloween and birthday bash combo at the Blind Dragon in Los Angeles on Thursday. Kardashian stopped in and it was a big deal, as fans noted he hadn't made a public appearance in a year.
The model was thrilled to have Rob there to join the birthday celebration, with sister Kylie Jenner posting a photo of the three of them on Instagram, captioned: "5am birthday adventures with my two fav people."
Kendall commented: "Best bday present ever."
Rob himself posted a pic from the night, posing with mom Kris Jenner in their costumes. Rob dressed as Papa Troll while daughter Dream sported a matching Poppy Troll costume.
His other family members were so excited by the pic, with Khloe noting "King" and Kourtney writing: "Obsessed with you."
Kendall followed her birthday party with a celebration outing on Sunday, Nov. 4, when she and some of her friends had a lesson in drifting on a racetrack. The model captioned videos and photos from the day's fun that she posted on Instagram: "Yesterday we all took our cars to the track and i learned how to drift :)))) SWIPE cuz this sh*t makes me happy."
How much weight has Rob Kardashian lost?
Fans could tell that Rob had lost a significant amount of weight in the new images of the often unseen Kardashian — and they were nothing but supportive of his healthy makeover.
According to a report from Hollywood Life, Rob has lost around 20 pounds and is feeling better, with a source telling the site: "Rob loves the reaction [he gets] from everyone — from family and friends. It's only making him feel better and better all around."
The source added: "He wants to start being out more and more," but shares he "will not exactly be seen partying" or end up back on KUWTK, but "he actually wants to be out there more now because he wants to live his life."
The insider added: "He's much more confident now that he looks and feels so much better." The support that he's getting has certainly provided a confidence boost, with the source sharing that the outpouring from his family and fans is "making a world of difference."
The source further noted that Rob's commitment to his health is in part because of his daughter, sharing that he "wants to continue to be healthy and happy for Dream as she continues to grow up. We will see a lot more of [Rob] out and about."