Kendall Jenner Feels "Blessed" To Come From A Family of Hardworking Women
In the wake of International Women's Day, Kendall Jenner is sharing her appreciation for the powerhouse women in her life.
Though the Kardashian-Jenners are one of the most powerful families in the world, they know what it means to work hard and hustle when you are part of the entertainment industry.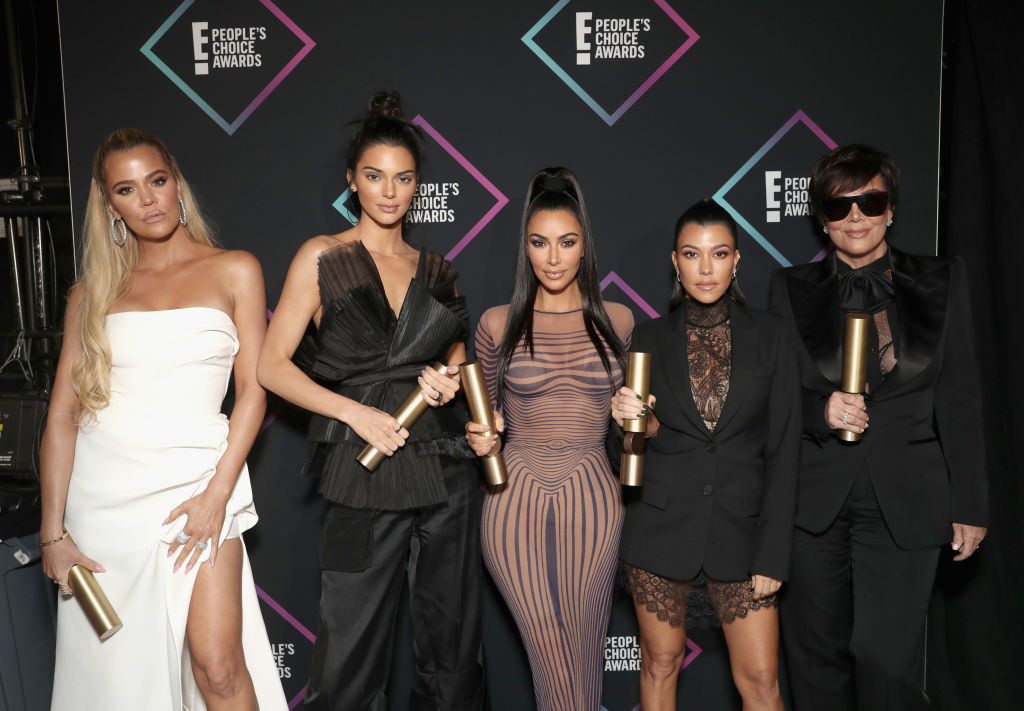 In a recent interview, Kendall Jenner opened up on how her family has taught her to go after the things you want in live in order to become a strong and independent woman.
Jenner credits her mom and sisters for showing them how to be hustlers
On March 8, Kendall Jenner stopped by Zaza World Radio show on Beats 1 on Apple Music to talk about her famous family as well as explain how they played a part in her hustler mindset.
Since it was International Women's Day, it was only fitting for Jenner to talk about the women she's looked up to since day one.
"I feel blessed to have such strong women to look up to. I got that example put right in front of me, where I could pull that into my own work life."
Everyone knows that the Kardashian-Jenners are always busy working on their own projects along with being reality television's first family.
Due to taking on multiple projects and making their own names for themselves, Kendall Jenner feels as though her mom and older sisters are the ultimate go-getters.
She also credits them for molding her and Kylie Jenner into the hardworking women they are today.
"Because we were so much younger than my older sisters, I don't think I've ever not seen them working or doing something," she recalls. "My most vivid memories of Kim are always flying around to work and getting things done and whatever. Same with Kourtney. She was always a tough cookie and a boss."
Kendall Jenner gives the most credit to her momager Kris Jenner
Though Kendall Jenner thinks the world of hr sisters, there's only one person who she considered the ultimate boss.
Kris Jenner—aka the momager—has been managing her daughter's careers over all these years and knows what is best for everyone's work and personal lives.
Kendall Jenner has witnessed how hard her mother works to make sure her and her sisters' careers go as smoothly as they can.
Jenner shared that her mother gets a call every single day  "of us complaining, freaking out, something, whether it be personal life, or work life." She added, "I have to give credit to you."
The model thinks the world of her mom and took the time to give Kris Jenner the recognition she deserves.
"Mom, you are the most incredible human being I've ever met," Kendall tells Kris while on the radio show.
Kris Jenner has always taught her kids to work hard
While on the radio show with Kendall Jenner, Kris Jenner shares how important it is for her as a mother for her kids to take control of their own careers and be their own boss.
Even though she is always the first one to handle any situation, Jenner has taught her kids to take the reins and take control their futures.
"I feel like everybody has something to fall back on, lean back on, have a great business lined up. That seems very important to me. I think about it all the time," Kris shares. "I think the options are important because it gives them control of their own situations."
Along with being a mom and a manager, Kris Jenner has always believed her daughters had what it took to become the hardworking women in entertainment.
Though there have been many ups and downs over the years, the 63-year-old business mogul shares what it takes to be your own boss.
"There's always a way to figure something out, but with integrity," she says. "And with a lot of blood, sweat, and tears, you can make things happen. You just have to be honest with yourself, and take a look at what you think your qualities are, and where your talent might lie. Or what you're excited about doing every single day."
Kris Jenner also shared this advice with her daughter and everyone listening: "If someone says, no, you're talking to the wrong person."
No wonder the Kardashian-Jenner sisters are a couple of powerhouse women, they were raised by a woman who is the definition of a boss!