Why Kendall Jenner is Basically the Forgotten Kardashian-Jenner Sister
The Kardashian-Jenner family has seen an unbelievable amount of fame over the last dozen years. When their show first premiered back in 2007, people were familiar with the family, though very few people were obsessive fans. However, what started out as a 30-minute reality television show has led to a level of fame none of the women could have predicted. While all of them are in the spotlight often, it seems that Kendall Jenner, the second-youngest daughter, has become the least talked-about among her famous sisters.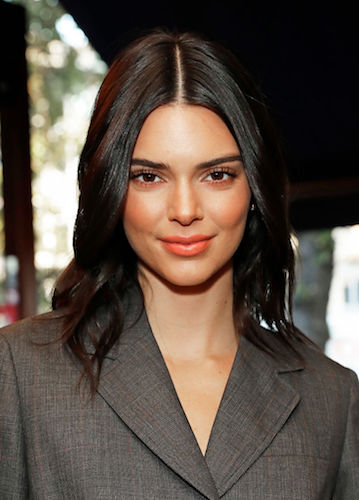 A few years ago, Kendall overshadowed Kylie
When Kendall and Kylie were teenagers, Kendall started getting modeling jobs that Kylie wasn't getting. Kim took Kendall under her wing, and she was landing gig after gig as Kylie was still trying to figure out which way she wanted her career to go. Soon enough, Kendall was a Victoria's Secret model and seemed to be getting all of the attention. But Kylie quickly caught up, launching Kylie Cosmetics in 2015. And once her makeup brand took off, things instantly changed gears, and the attention started to focus more on the younger Jenner sister.
Once Kylie's brand took off, things became more about her
Kylie Cosmetics launched in 2015, and nobody could have predicted the level of success she would see at such a young age. Her lip kits, which were pretty much her only product, sold out within minutes, and things instantly turned from fun business venture to serious business opportunity. Jenner, who still owns 100% of the brand, worked closely with her mother and her team to continue to build Kylie Cosmetics. She was in a high-profile relationship with Tyga at the time, and she even briefly had her own reality show on E!. But her fame only continued to climb when she ended things with Tyga and started dating Travis Scott, with whom she had a baby only after about 10 months of dating. Now, she's a billionaire working mother, and she's always in the spotlight.
Khloe, Kim, and Kourtney are always in the media for relationships, their family, and more
Khloe Kardashian has seen her share of media attention, especially over the last year. Cheating scandals unfolded with her ex, Tristan Thompson, plus, she welcomed her daughter, True. Kourtney Kardashian and Scott Disick seem to be on good terms, and any time they're seen co-parenting together, it makes the news. And Kim Kardashian, well, she's always been in the spotlight. She recently welcomed her fourth child with Kanye West, and her conversations with Donald Trump, plus West's new Sunday service, have kept Kardashian in the news constantly.
Kendall prefers to keep her life as private as possible, which makes her forgettable
With the other women in the family constantly showing off their lives, Kendall has taken a backseat — and she seems to like it that way. Though she was in the news when her relationship with Ben Simmons ended in the spring, she never let the public in on their relationship; she wouldn't even spill that much tea to Ellen DeGeneres. Kendall has always enjoyed her privacy a bit more than the other women, which has made her get lost in all of their fame. But it kind of seems like she wouldn't want it any other way.