Kendall Jenner Is Allegedly Dating Jordyn Woods' Rumored Ex-Boyfriend and People Find It So Ironic
Kendall Jenner generally keeps quiet about her love life, but she's rumored to be dating her friend, Fai Khadra. Khadra is a model, singer, DJ, and — wait for it — Jordyn Woods' alleged ex-boyfriend.
Though Jenner and Khadra seem to have a genuine connection, fans can't get over the irony of it all. We all watched as Woods received widespread condemnation for reportedly hooking up with Khloé Kardashian's estranged boyfriend, Tristan Thompson. So, it's wild to see Jenner allegedly pulling a similar move.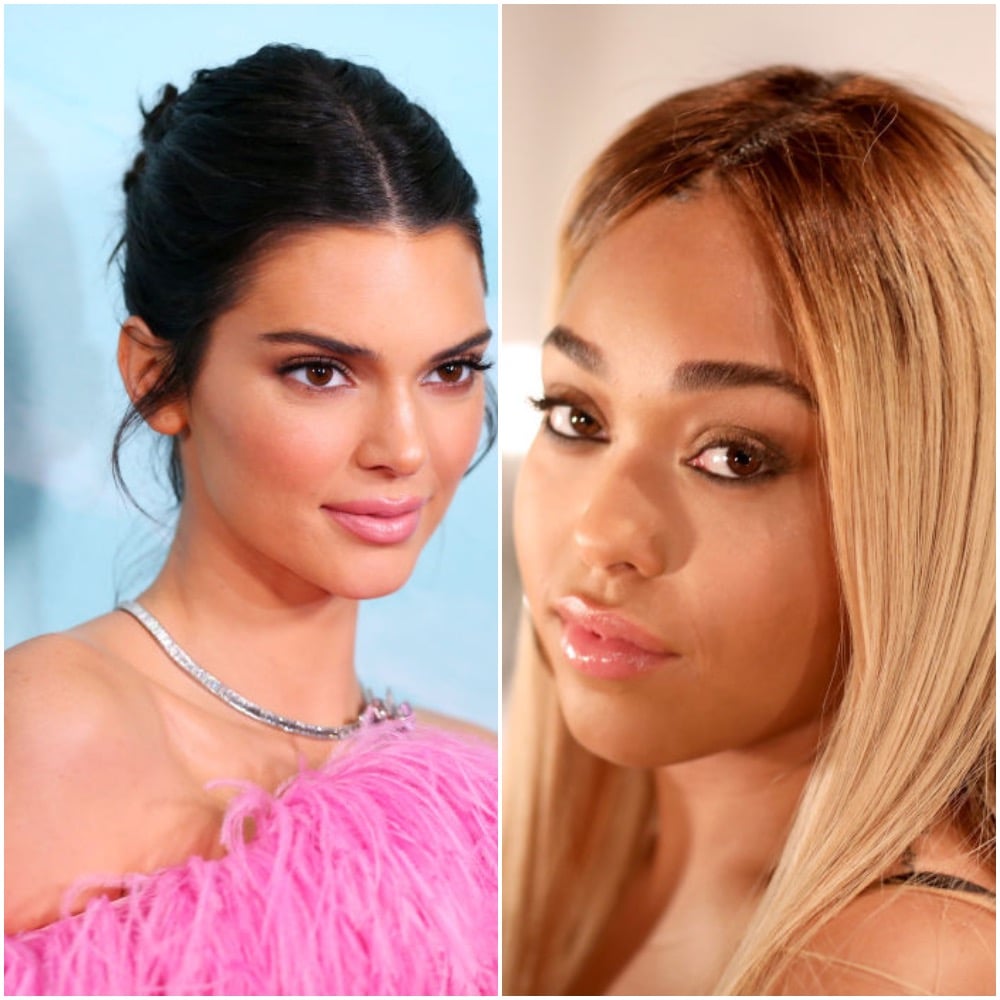 More on Kendall Jenner and Fai Khadra
Jenner and Khadra have known each other for years. They're good friends who have celebrated major moments together, such as Halloween 2018. But fans believe that their relationship has recently taken a romantic turn.
They sparked romance rumors after Jenner took him as her date to Justin and Hailey Bieber's Sept. 30 wedding. The model would later shut the speculation down, writing on Instagram, "We don't date. He's just my date." But she's since said things that suggest otherwise.
For example, on Nov. 24, Jenner shared a post about starting a family with him.
Fai Khadra and Jordyn Woods were once a rumored item
Khadra and Woods were romantically linked in July of 2017 after they were photographed holding hands in Manhattan, New York. Later, Woods seemed to confirm the relationship when she posted the picture to Twitter, captioning it, "#NationalGirlfriendDay."
But she played coy about the apparent romance in an August 2017 interview with Refinery29, telling the outlet, "We're not together, and I was just having fun. Fai is cute, but it's not like that all."
Fans react to the Kendall Jenner and Fai Khadra dating rumors
When The Shade Room revealed on Nov. 24 that Khadra allegedly used to date Woods, fans hit the comment section to share their reactions.
Many people couldn't believe that Jenner would allegedly pursue a relationship with Khadra, given that he reportedly used to date her friend. After all, the Kardashian-Jenners slammed Woods when she allegedly did something similar.
Woods was ousted from the family after she and Thompson allegedly kissed at a party back in February. Though he and Khloé Kardashian were reportedly broken up at the time, the family still felt that Woods had violated girl code and subsequently cut her off. She moved out of her BFF Kylie Jenner's home, and she's been doing her own thing ever since.
"Oh so they all even now!" one woman commented.
Another agreed, writing, "Y'all can't even hold no hate for Jordyn no more smh."
Others called the apparent romance mind-boggling, with one person saying, "Come on the irony."
"Sooo the Kardashians can do it to you but you can't do it [to] them. Wtf!!" commented another.
As of writing, neither the Kardashian-Jenners or Woods has commented on the drama.
While it's definitely an awkward situation, Woods seems unbothered by the drama. Her career is flourishing like never before, and she recently admitted that she has a crush on someone.
Plus, who knows whether Jenner and Khadra are really dating. Though there may be signs, they say they aren't. So, we'll have to take their word for it.