Kendall Jenner Is The Most "Self-Conscious" About This Part Of Her Body
Kendall Jenner is just one of those celebrities who many of us consider to be the definition of perfection.
From her height to her striking features, Jenner is known to be an extremely beautiful woman inside and out.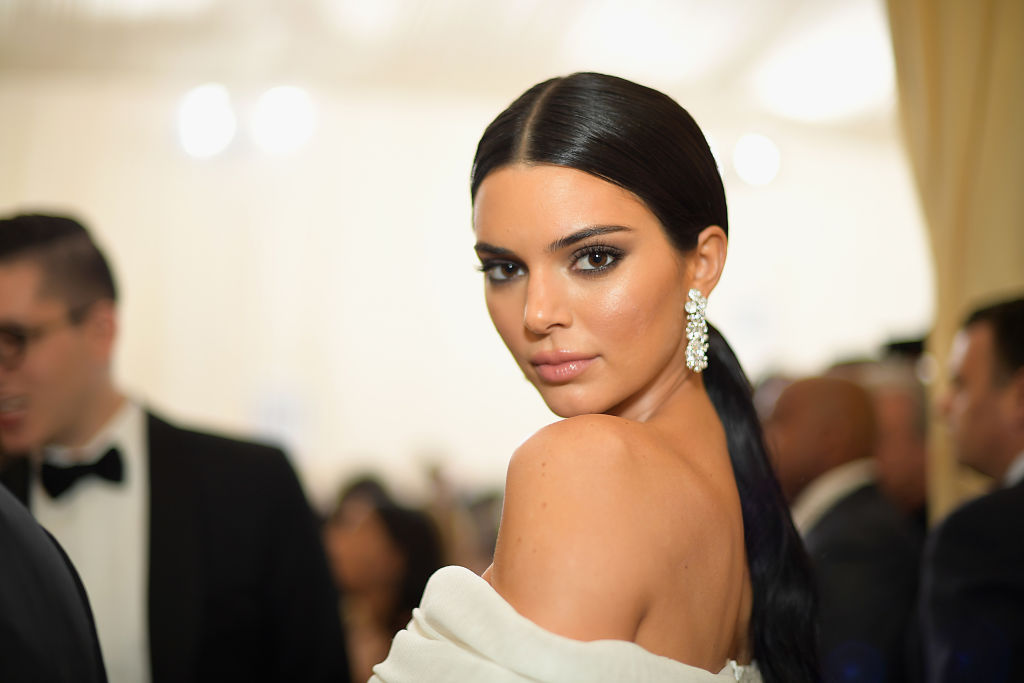 Although she's gorgeous, Jenner also has her own insecurities that she is learning to live with each day.
Just like anyone else, Jenner has a least favorite body part
There is no question that Kendall Jenner is one of the most beautiful models of this generation.
Just like other successful models, Jenner is known for looking absolutely flawless at all times, but she too has a few insecurities.
Though she doesn't talk about them on a daily basis, Jenner recently shared the one thing she is the most "self-conscious" about and it has to do with a specific body part.
In a recent promo video for Kim Kardashian West's new shapewear line, SKIMS, Jenner first revealed a few things not many people know about her.
She started the video out by sharing the one thing she loves the most about herself.
"My name is Kendall. I'm a model. My favorite part of my body is my height," the supermodel said.
She then went on to shared which body part is her least-favorite after an off-camera producer asks her, "What do you feel self-conscious about?"
"Sometimes, I'm self-conscious about my broad shoulders," she replies, placing her hands on top of them.
Wearing the SKIMS Solution Short in the color Clay, Jenner goes on to say that the undergarment makes her "feel more confident."
The supermodel concludes the promo video by sharing the one thing she wishes she could change in her life.
"If I could change something in my world, it would be making everyone a little bit nicer," she adds.
Jenner has been open about her insecurities in the past
While many of us weren't expecting Jenner to open up about her broad shoulders being a big insecurity of hers, this isn't the first time she has felt self-conscious about something on her body.
Earlier this year, the model opened about her lack of confidence when it comes to her skin and shared her ongoing struggle with acne.
"While there are much bigger problems happening in the world, suffering from acne for me was debilitating," the model wrote in a lengthy Instagram post. "It's something that I've dealt with since I was a young teen and has caused me to feel anxious, helpless and insecure. As humans, I don't think we share our insecurities enough because we live in a time where being 'perfect' is the standard. We curate our life online and pick the pretty moments to post."
Jenner then went on to share that while she continues to live with acne, she wants to be open and honest with others about her insecurities.
"I'd like to show a younger generation that not everything is perfect," she continued. "Being insecure about my acne gave me thick skin but I wouldn't ever wish that feeling upon anyone so after trying countless options, I found something that has been helpful in maintaining clear skin for me."