Why Kendall Jenner Is The Most Private Kardashian/Jenner Sibling
At just 23 years old, Kendall Jenner has been famous for more than half of her life. The second youngest of the KarJenner clan, the model has been a household name since she began appearing on Keeping Up With The Kardashians at age eleven. Jenner was able to capitalize off of her famous family's name and connections to launch her modeling career. Now, the 23-year-old holds supermodel status and is the highest-paid model in the world. But despite her fame and fortune, Kendall Jenner remains relatively private, especially in comparison to her Kardashian siblings. But just why is this the case?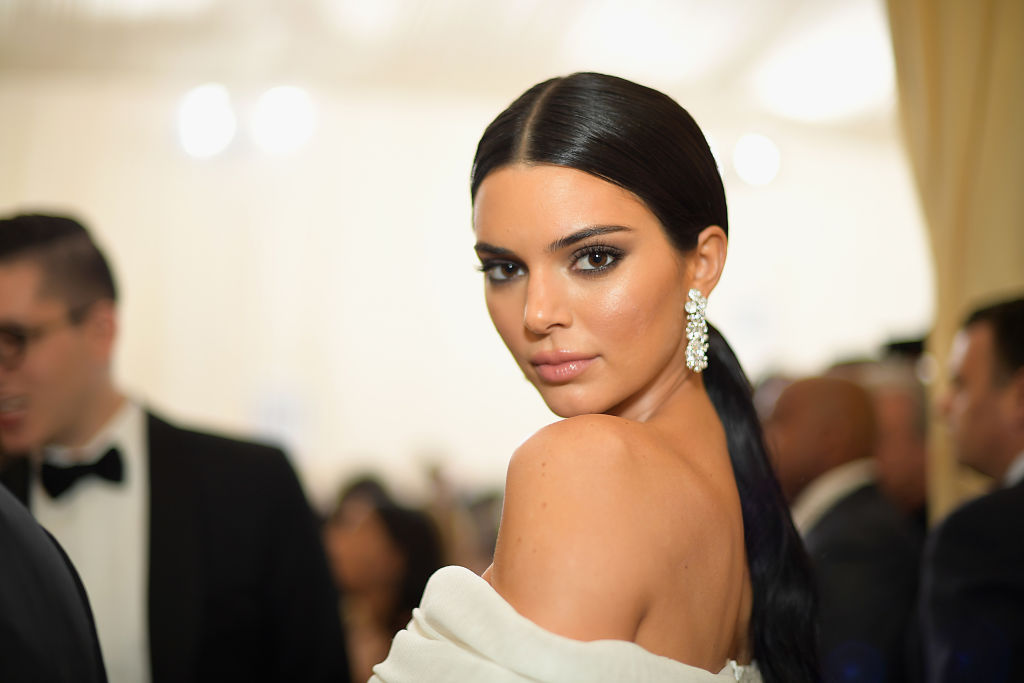 Height of her career
Despite having a whopping 114 million followers on Instagram alone, Jenner remains fairly conservative about how much of her life she chooses to share with her fans. Though the model posts a lot of images from her modeling campaigns, photoshoots, and magazine covers, posts from her private life are far rarer. This is especially true when compared to her Kardashian siblings, who seem happy to post pictures and videos from their day-to-day lives.
The shyest of them all
One reason Jenner is more private probably has a lot to do with her personality. The model has always been forthcoming about the fact that she is much shyer than the rest of the KarJenner clan. Even on Keeping Up With The Kardashians, Jenner is known to speak out far less often than her siblings, instead choosing to keep her innermost thoughts and feelings to herself.
Learning from the Kardashians
One of the benefits of being one of the youngest siblings in the KarJenner clan is that Jenner is able to learn from her older Kardashian siblings. Because Jenner has witnessed firsthand how invasive fame can be, she's chosen to keep her personal life as private as possible. "I got a glimpse of how my sisters dealt with [the attention] and it's cool to learn from that. For me, a lot of things are very special and very sacred, like my friends and relationships, and I personally think that bringing things into the public makes everything so much messier," Jenner admitted in a recent interview with Vogue Australia.
Why Kendall Jenner is tight-lipped about her ex-boyfriend
Jenner is especially private about her romantic relationships. Unlike her Kardashian siblings, who have often spoken a lot about their partners, Jenner has gone the complete opposite route. The model feels that a relationship is nobody's business but the people within it and that level of privacy has served her well in her past relationships.
"I'm very young and right now I feel like relationships aren't always super-certain and I don't want to bring too much attention to something if you don't really know long term [what it's going to be]. A relationship is only meant to be between two people, and the second you make it the world's business is when it starts messing with the two people mentally. Like once everyone is let in, you're letting all these opinions into your relationships, and I don't think that's fair," Jenner said adamantly.
Different from her siblings
Honestly, we totally respect Jenner's personal ethos in this particular case. For someone so young, she seems to have a pretty good handle on how to navigate the near-constant obsession that people have with her. Though her approach is drastically different from her Kardashian siblings and her younger sister, Kylie Jenner, it's clearly working out for her.