The 1 Way Kendall Jenner Manages Her Anxiety
Kendall Jenner, like some other celebrities, has been open about her struggles with anxiety for a while now. Jenner has said that she's had severe panic attacks in the past and has had to find ways to handle being so anxious when she's constantly surrounded by cameras and traveling the world to make appearances. And she said there is one method of relaxation that actually works for her.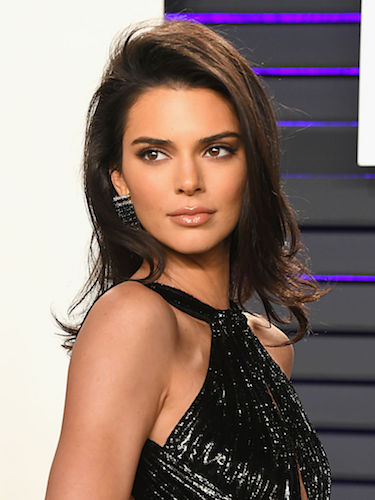 Jenner first opened up about coping with anxiety last year
In recent years, mental health discussion has been at the forefront of celebrities' priority lists. Struggles of anxiety, depression, and other mental health issues have become widely discussed in an effort to end the stigma surrounding mental health. And last year, Jenner opened up about her own struggles with anxiety. She said on an episode of Keeping Up With the Kardashians that recent traumatic events in her life had triggered constant anxiety, and it was something new to her, which meant she had to find ways to cope with it.
Jenner said Kim Kardashian's Paris robbery triggered a lot of her anxiety
For Jenner, the anxiety started when her sister, Kim Kardashian, was robbed at gun point back in 2016. Kardashian was in Paris when several people broke into her hotel room, threatened her, and got away with $14 million in jewelry. It changed Kardashian's life, but it also affected those around her. Jenner said that after her sister was robbed, Jenner's Hollywood Hills home was also robbed a short time later. "… I don't really like going out anymore," Jenner revealed on a 2018 episode of the family's reality show. "That's why I don't tweet; that's why I don't Instagram."
She uses transcendental meditation to help her cope with the mental struggle
Jenner admitted to trying several different coping mechanisms for anxiety, including acupuncture and sound bathing. (Sound bathing is the use of different sound waves to calm the nervous system.) But in 2019, on an E! special about the Kardashians in honor of Kourtney Kardashian's 40th birthday, it was revealed that Jenner uses a method called transcendental meditation to help calm her. The method involves sitting down with closed eyes and repeating a mantra for 20 minutes in order to reach a transcendental state. It's believed to help calm the mind and forces the person to focus on one spiritual or empowering phrase in order to reach it.
Nearly 20% of the United States has dealt with anxiety at one time or another
Jenner isn't alone in her struggles with anxiety. Those who have bad anxiety often deal with it on a daily basis, while others have it on a less severe scale and may experience it more sporadically. Symptoms of anxiety often include panic attacks, or an intense feeling of worry that can lead to shortness of breath, dizziness, and more. However, not everyone with anxiety experiences panic attacks. But on average, close to one in five people in the U.S. experiences anxiety at some point in their lives, and celebrities have made a point to talk about their own struggles in an effort to get more people to open up about it.
Check out The Cheat Sheet on Facebook!