Kendall Jenner Reveals the Importance of Privacy In Her Life, Says Relationships Are 'Sacred'
Kendall Jenner has always been the quietest Kardashian-Jenner. While her siblings have never been shy about their relationships, Jenner has always kept her personal life under wraps. Despite being a star of one of the most popular reality shows on television, Jenner grew up doing her best to keep the world out of her life. And she opened up about how she really feels about keeping her personal life so far from the public.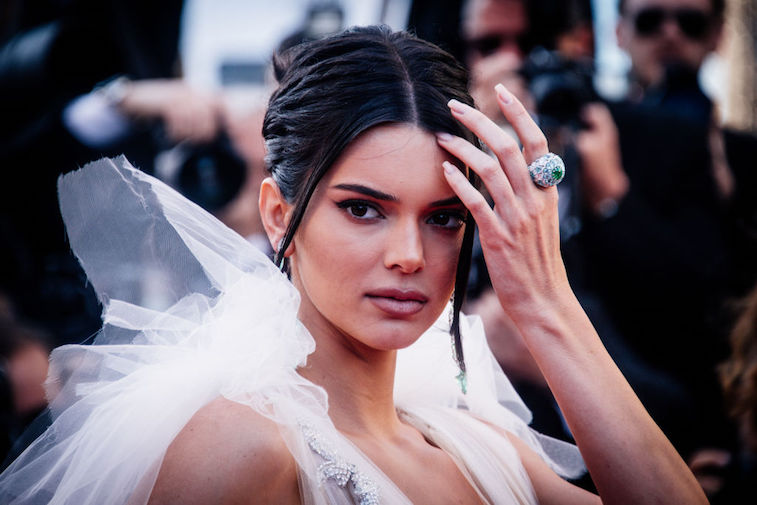 Jenner hardly makes appearances on 'KUWTK' anymore
When Keeping Up With the Kardashians first premiered, Jenner and her younger sister, Kylie Jenner, were an afterthought for most viewers. The two girls were only nine and 11 years old, so they didn't have the same connection with the audience as their older sisters had. But as they started growing up, they gained more of a fan base for themselves. Kendall Jenner used to be a regular on the show, but now, she's slowed her role a bit. She has a different contract than her three older sisters and doesn't appear on the show nearly as often as they do.
She's always done her best to keep her relationships quiet
Despite her family's massive fame, Jenner has done her best to keep her relationships private. She's been linked to many guys through the years, but there is hardly any confirmation on either side. She was most recently in a relationship with Ben Simmons (Jenner was a bit more open about that relationship than she has been in the past), but the two split in spring 2019. In the past, she's been linked to Harry Styles, ASAP Rocky, and Blake Griffin, among others. But she has a way of keeping things quiet, so it's hard to confirm whether or not she was actually in relationships with these people.
Jenner considers relationships 'sacred' and has several reasons for wanting privacy
In 2017, Jenner revealed that she has never wanted her personal life to be aired out because there tend to be so many questions. "If I'm not fully, fully in it with someone, why would I make it public to everyone else?" Jenner told Harper's Bazaar. "If I don't even know what it is, why would I let the world know?"
Jenner also mentioned that she thinks relationships are "sacred" and said that other's opinions don't matter when it comes to who she's dating. "People want to start drama. If I had a boyfriend, people are going to say all this stuff that's probably going to cause us to break up."
She's done life a bit differently from her siblings
Jenner has tried her best not to put herself in the spotlight. Though it's impossible for her to live a life of total seclusion due to her famous family, she doesn't put herself out there much. She's a bit quieter on social media than her sisters, and she doesn't publicize friendships or relationships much. Plus, she's kept her career mostly focused on modeling, too, rather than branching out into many different endeavors. Jenner definitely does her best to live a normal life, though it's hard to imagine trying to do that in such a famous family.