Kendall Jenner Revealed Which Sibling Is the Best and Worst Parent and Fans Are Surprised by Her Top Pick
Kourtney Kardashian can't catch a break with her siblings — after getting ganged up on by sisters Kim and Khloe Kardashian on Keeping Up With the Kardashians, Kendall Jenner, when asked to rank her siblings as parents, said Kourtney is the worst mom.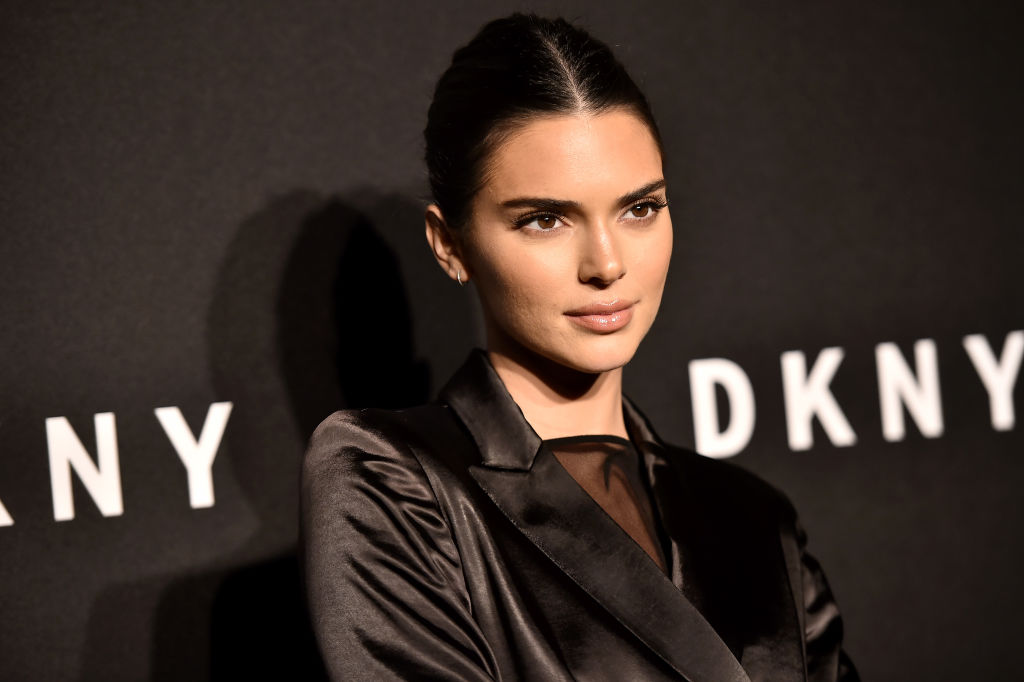 Kendall had to rank her siblings for a disgusting late night game
Jenner literally had no choice but to rank her siblings in The Late Late Show's Spill Your Guts or Fill Your Guts game that she played with guest host Harry Styles.
If you've never seen it, it involves two choices: answer an awkward question or eat a disgusting food. And the choices are truly nauseating!
Jenner was asked: "You are one of the few members of the Kardashian/Jenner clan that does not have children. Rank your siblings, Kim, Kylie, Khloe, Kourtney, and Rob from best to worst parent."
Oof. Tough. She didn't want to eat the 1,000-year-old eggnog Styles had offered up to her and said, "I feel like I could answer it," and then totally ranked her siblings. Kourtney made the bottom of the list.
The top of her list, after remarking that they're "all amazing" as parents, was Rob! She explained: "I'd say Rob is Number one. He's so good to his daughter, [Dream]. That's so hard, they're all amazing. Then it would be, like, Khloe, Kim, Kylie, Kourtney. They're all amazing!"
Jenner asked Styles a probing question
Jenner and Styles used to date back in the day so the question the model asked was fitting: which of the tracks on the singer's latest album are about her? She said, "I'm dying to know this" and he had to either answer or eat cod sperm.
Styles gave it the gross food a poke, started to share, "So I'd say track…," then stopped to ponder things for a second, before taking a bite. Guess we'll never know now.
There were other hot questions asked
The game could have been an interesting tell-all session, but neither of them was up for revealing too much. When asked who the most unlikeable supermodel is, Jenner said she "can't say" before taking a sip of a salmon smoothie.
Jenner was also asked "who is the most surprising celeb to slide into your DMs" and decided she had to eat bull penis instead, so you know that was a juicy answer.
Styles was asked to rank his former One Direction bandmates' solo music and he didn't hesitate to eat the scorpion placed before him — before she even finished the question!
Fans were surprised by Jenner's ranking
Kardashian-Jenner fans were more than a little bit surprised by the way the model ranked her siblings, with one Twitter user noting: "I didn't expect that kendall would say rob is the best parenting among her siblings. I thought it was kourtney."
Another fan tweeted: "Kendall ranked her siblings from best to worst parent: rob, khloe, kim, kylie, and kourtney was last. As if Kourts whole brand ain't being a mum?"
Still others shared opinions like: "I was kinda surprised Kendall ranked Rob as the best parent" and "Kendall ranking Kourtney as the worst parent of all her siblings is absolutely hilarious considering the parental high horse she constantly sits on."