Kendall Jenner Revealed Her Biggest Life Goal & It's Super Challenging
Kendall Jenner raked in $22.5 million in 2018. But despite her success, Jenner still has goals and she recently revealed her biggest one.
Like most members of the KarJenner clan, Kendall Jenner is practically everywhere these days. Try as you might, you can't escape the 5'10 model. From Tiffany campaigns to Vogue covers, Jenner's mug is plastered all over the world. Not only has she made a name for herself in the modeling world, but she is also being paid handsomely for her work. Just last year, Jenner was named the highest-paid model in the world by Forbes. In 2018 alone, Jenner raked in an astounding 22.5 million dollars. But despite all of her success, Jenner still has goals that she works for, and she recently revealed her biggest one.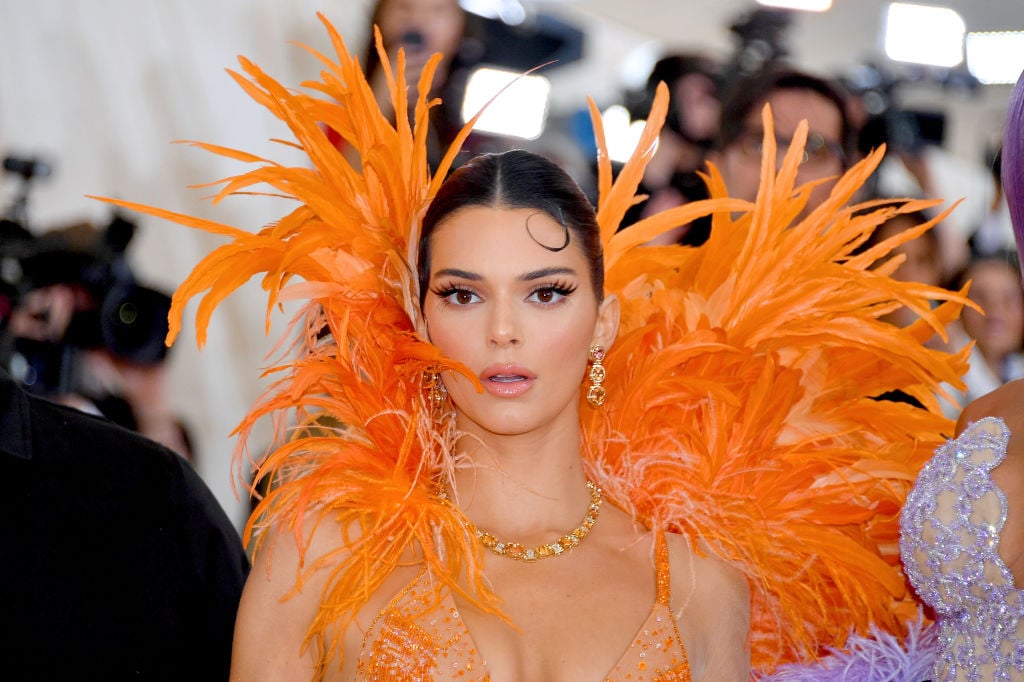 A life-long dream
Though Jenner dropped the modeling bomb on her parents at age 14, she admits that modeling was a goal of hers from the time she was seven. After approaching her mom and manager, Kris Jenner, the 23-year-old began booking jobs soon after. Jenner started off her career modeling for cheerleader and prom magazines before moving on to shows and more serious modeling.
Winging it
Though she was booking jobs, Jenner admits that she was pretty insecure about her skills as a model for a while. In a recent interview with Vogue Australia, the model admits that she didn't know what she was doing until she made the choice to go to New York. "I was kind of just winging it and I don't think I was super-confident … I was signed to an agency in LA and I thought that it was big-time and that was going to be my big break. It was only when I started shooting here in Australia with Russell that I decided I was going to go to New York," the reality star said.
The next best thing
Though Jenner's growth has clearly been exponential, she admits that it's still hard for her to trust her continued success. In a field that's constantly searching for that next best thing, it can be hard to accept that people are consistently vibing with you."Most of the time [this business] is all about new faces and it happens really fast. They kind of grab onto that person and then all of a sudden you take off and you're doing a bunch of shows and you're getting a bunch of jobs," Jenner said.
Jenner's number one goal in life
The Keeping Up With The Kardashians star went on to say that it took a while for her to come to terms with the success she was having. "So for me, it was that initial two to three seasons where I was like: 'Oh wow, people are feeling me', but my goal with everything is always longevity. In this industry specifically, it can be really challenging to maintain, so it's always a work in progress," the 23-year-old confessed.  
Longevity
Longevity is obviously a more broad goal than people expect from Jenner, but it is a brilliant one. A goal like that can be applied to every stage of life. As Jenner's other goals continue to shift, grow, and change, longevity is the constant that she can ground her dreams in.
What's next for Kendall Jenner
But just what is next for the 23-year-old? Jenner admits that she doesn't know and feels no immediate pressure to figure out her next move."I am still so young. People are always asking me: 'What's next? What's next?' I'm like: 'Why do I have to have it all figured out right now?' Most people my age don't have it figured out as much as I do."