Kendall Jenner Reveals How Kim Kardashian Picked the Name Psalm West
Kendall Jenner has never been the most attention-seeking member of the Kardashian clan. The young woman started her career on Keeping Up with the Kardashians, just like her billionaire sister Kylie Jenner, but has stayed much more private about her personal life.
While Kendall Jenner has built a very successful career as a top-ranking model, she generally shies away from interviews and doesn't make many appearances on late-night television. Therefore, it was very surprising when Jenner appeared as a guest on The Tonight Show, opening up to Jimmy Fallon about her sisters, life in the spotlight, and the unique way she was involved in the naming of her youngest nephew: Psalm West.
Kendall Jenner struggles with shyness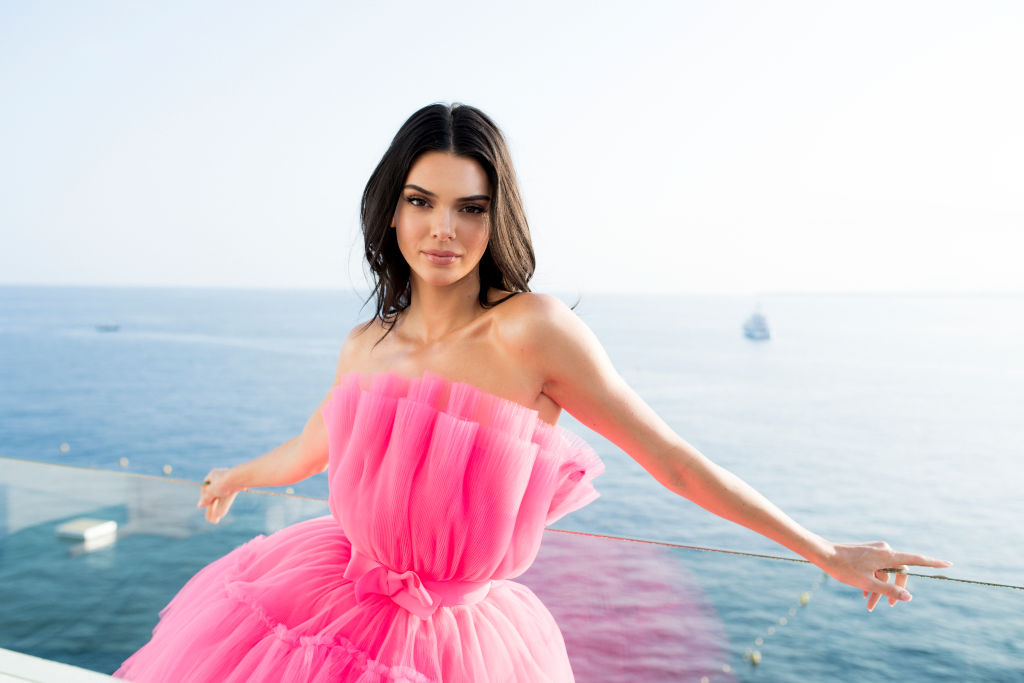 Even though Jenner is undeniably stunning, she has always been more reticent than the rest of her family. She has opened up many times on Keeping Up with the Kardashians about how shy she is, and that has translated to the way she chooses to deal with fame. Unlike her siblings, she doesn't like to talk about her romantic relationships and has admitted that bringing things up on social media or to the public's attention "makes them messier." 
Still, Jenner's career is red-hot, in spite of her more reserved nature. She has worked as a model since 2009 and has been open about the fact that while her family's famous name might have given her a head start in the industry, she has put in a lot of very hard work. Some of the brands and fashion houses that Jenner has worked with include Chanel, Karl Lagerfeld, Balmain, Michael Kors, and Marc Jacobs. Jenner has even earned her wings as a model for Victoria's Secret fashion show.
Kendall Jenner made some new fans on 'The Tonight Show'
Since Jenner tends to stay away from the spotlight and prefers to keep the focus on her career, many viewers aren't quite sure what to make of her. While some fans claim that Jenner is actually the most likable of the family, due to the fact that she's the most "natural-looking" and avoids drama, others aren't aware of her true personality and how she fits into the family. After all, in addition to her other differences, she's the only Kardashian-Jenner sibling without children. 
However, her recent appearance on The Tonight Show really enabled Jenner's personality and charm to shine. Fans loved how animated and fun she seemed. And the model was more than game to join Fallon in taking shots and talking about celebrity encounters that left her star-struck. She also talked about how she helped her older sister, Kim Kardashian, pick the perfect name for baby Psalm West.
Kim Kardashian recruited Kendall Jenner to help her pick a baby name
Kardashian and Kanye West welcomed their fourth child, an adorable son, in May 2019 via surrogacy. The couple is known for their affinity for unusual names, and fans expected they would choose something unique for their baby son. Jenner revealed to Fallon that in order to narrow down the perfect name, Kardashian invited Jenner over to her house, where she had a list of names that she liked for the baby.
Jenner said that Kardashian needed her to help "figure out" the ideal name and since she was the only sibling who was available, she got roped into the venture. Still, Jenner said that her sister didn't end up picking any of the names that she preferred, and ultimately went with Psalm. She also raved about how cute her little nephew is, saying that he is "adorable."